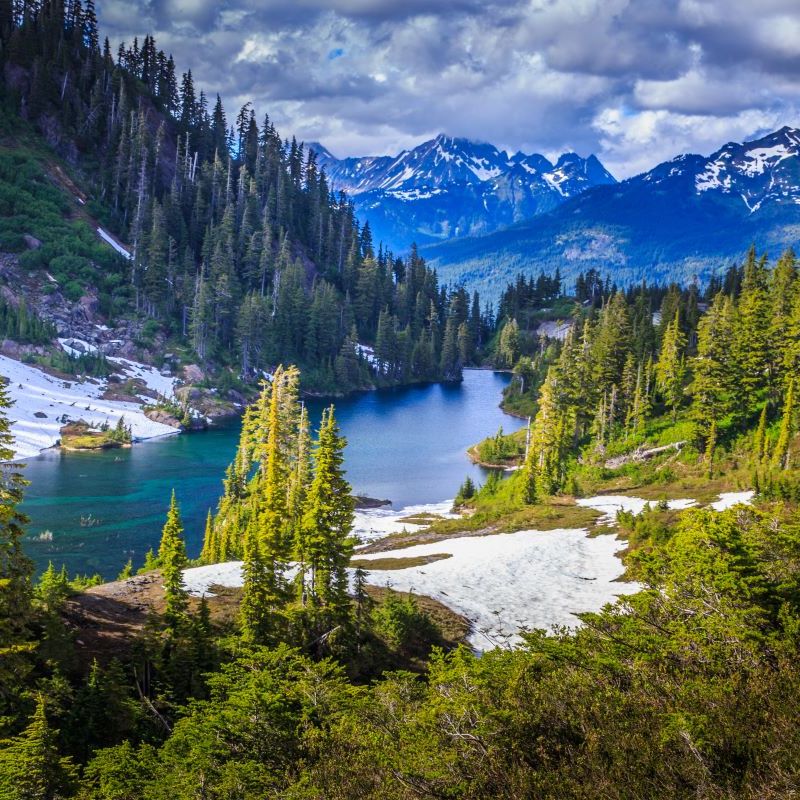 The national park system is one of the United States' treasures. After all, there are more than 400 national park sites anyone can visit on any day.
The National Park Service makes some days even more special. That's because six days each year are designated "Free Entrance Days." On those days, all National Park Service sites that normally charge an entrance fee waive those fees for everyone. It's important to note that although the entrance fee is waived, that waiver does not cover amenity or user fees for activities such as camping, boat launches, or special tours.
"National parks are America's best idea," the National Park Service explains. "The fee-free days provide a great opportunity to visit a new place or an old favorite, especially one of the national parks that normally charge an entrance fee."
Two of the six fee-free days each year fall in August. These days commemorate special events. Here are those days and the background on why the dates are important to the National Park Service.
The One-Year Anniversary Of The Great American Outdoors Act
Wednesday, August 4
More than 325 million people visit our national parks each year. As you can imagine, there are high costs for maintaining everything those visitors need — ranging from roads and trails to visitor facilities and restrooms.
The Great American Outdoors Act was signed into law on August 4, 2020, to provide up to $1.9 billion each year for five years for maintenance needed at facilities and infrastructure in our national parks, forests, wildlife refuges, recreation areas, and American Indian schools. At the signing, David L. Bernhardt — who was U.S. Secretary of the Interior at the time — announced that Great American Outdoors Day would be observed on August 4, in commemoration.
National Park Service Birthday
Wednesday, August 25
On August 25, 1916, President Woodrow Wilson signed legislation that established the National Park Service — a federal bureau in the Department of the Interior tasked with protecting the country's national parks and monuments. This year will be the National Park Service's 105th birthday.
So why exactly was the National Park Service needed? The Act explains that the Service "shall promote and regulate the use of the Federal areas known as national parks, monuments and reservations" which "conserve the scenery and the natural and historic objects and the wildlife therein and to provide for the enjoyment of the same in such manner and by such means as will leave them unimpaired for the enjoyment of future generations."
Other Free Days
Don't worry if you can't visit a national park in August — there are two more fee-free days this year. The first is National Public Lands Day on Saturday, September 25. The final fee-free day this year is Veterans Day, Thursday, November 11.
It's important to note that free passes to national parks are also available for U.S. military veterans and Gold Star Families, current members of the military, fourth-grade students, fifth-grade students through August, and U.S. citizens or permanent residents with permanent disabilities. Discounted passes are available for senior citizens.
Finally, keep in mind that you can also buy an annual America the Beautiful National Parks and Federal Recreational Lands Pass. The pass, which costs $80, offers unlimited entrance to more than 2,000 federal recreation areas — including all national parks that normally charge entrance fees.
You can find details about those various passes here.
Know Before You Go
The National Park Service staff understands that with more than 400 national parks to choose from, it can be difficult to decide where to go. To make your trip planning easier, they created the Find A Park website, which allows searching for national parks by state, activity, and even topic. You can visit the website here.

If you are planning a trip, whether it's on a fee-free day or not, be sure to check out all of our national parks coverage.