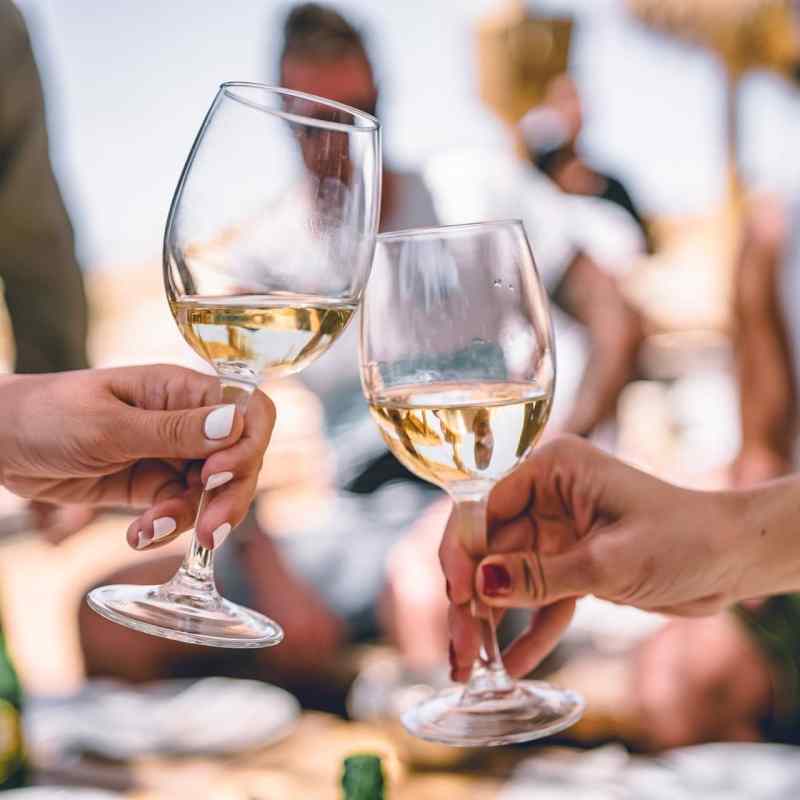 Shaw Academy is a convenient and comprehensive resource for those seeking to expand their knowledge of pleasurable subjects, learn something new, or even earn a certification. Topics range from wine appreciation and creative writing to project management and digital marketing. We tried a wine appreciation course to enhance our knowledge of the field, and not only did we learn a lot, but we also had a lot of fun. We'll show you how it works and what you'll encounter if you would like to try Shaw Academy yourself.
How It Works
The first step is to go to the Shaw Academy website and take a look at the courses they offer. They currently have courses in over 100 subjects. You can browse courses by category such as photography, marketing, finance, or music. Click on the category of interest and you will see sub-categories that drill down into specific areas that courses will cover. For example, click on the Arts and Hobbies category and you will see courses in painting, knitting, wine appreciation, floral design, cooking and baking, and more. You will also see how many "graduates" have taken the course. More than 65,000 people have taken cooking And baking!
Once you find a course that interests you, you can read the overview of the course. If it appeals to you, then check out the content description in further detail. You can also read reviews from others who have taken the course.
If the course is right for you and has available space, you can sign up for it. Shaw currently has a limited time offer of 4 weeks free unlimited access. There are some limits on the number of places available for each course, and when you are deciding about the course, the percentage of spots taken appears on the page. Class lengths vary and can run from 4 to 32 weeks. They contain modules that help organize the material into chunks that advance your education in the subject as you work through them.
What It Costs
Rather than pay for individual courses, you sign up to Shaw Academy on a subscription basis. If you want to dip your toes in the water, you can start with a free 4-week trial. If you decide Shaw Academy is for you, basic monthly memberships start at only $69.00. If you are ready to do a lot of courses, there are quarterly, half-year, and annual memberships, each of which provides savings for greater commitment.
Each course offers live educator chat support, 20 hours or more of learning, and accredited certifications available for purchase. Each course may also offer specialized products that you can buy to accompany the course. For example, in our wine appreciation course, we had the opportunity to purchase course materials for each section such as tasting notes and a wine aroma wheel. You can also purchase a certificate in wine appreciation to show your friends and family that you know your stuff. Prices for these items will vary by course.
Variety Of Courses
One of the things we like best about Shaw Academy is the wide range of courses available. There are courses that offer learning in topics of great fun such as wine appreciation, iPhone and Android photography, and knitting. Other courses offer learning that will provide value in everyday life such as property investment and mindfulness and meditation. If you're looking for training to help you with business opportunities, courses in project management, mobile app development, and digital marketing might be just the thing for you.
Fun And Creative
The Arts and Hobbies category is great for taking a summer class that will enrich your life and provide you with knowledge to impress your friends. We had fun looking through the different offerings. Screenwriting, cat care, floral design, and cooking and baking all grabbed our attention.
The Beauty category includes makeup, nails and beauty as well as beauty therapy and image consultancy, which could provide you with a great way to turn that knowledge into extra dollars as a side hustle.
Design courses span graphic design, web design, interior design, fashion design, and more. You can enhance photography skills with courses in wedding photography, video production, and online photoshop, among others.
Valuable Skills And Business Knowledge
Courses in technology, finance, and business and analytics are plentiful. Some of the courses are highly focused such as Excel, Python programming, and cryptocurrency. Others offer a broader education like a mini MBA in business, how to start a business, and economics.
Several courses are also available in the Health & Wellness category. Some offer personal development such as nutrition, pilates, and yoga. Others like childcare training, meal planning and food science, and coaching provide new avenues for potential income.
Lots Of Variety
Other categories include Music, Language, and Marketing. With more than 100 courses and over 3,000 hours of content, Shaw Academy has served some 12 million students since 2012. They continue to grow their programs while focusing on their goal of providing accessible and affordable education for everyone.
What You Learn — Our Experience
We weren't sure what to expect from taking the Shaw Academy online wine appreciation course. We've had some experience with education by winemakers, producers, and marketers helping us understand their own wines. But this was the first time we sought education in wine appreciation in general, so we were intrigued about what we would discover.
The first thing we noticed was that over 6,000 graduates had taken the course and several had posted favorable reviews. That gave us more confidence about the quality of the course.
Wine Appreciation Modules
We then looked at the outline of the course. Our four modules cover a lot of territory. Starting with essentials exploring what wine is, bottle basics, and pouring wine, the first module then explains various wine colors and categories. The modules progress explaining aspects of viticulture from growing grapes and harvesting them to fermentation. Moving ahead, the course dives into wine styles, terminology used in wine appreciation, career opportunities in the wine industry, and how to pair food and wine. We enjoy pairing wines with chocolate and thought it would be fun to learn how to pair wine with other foods.
The fourth module explores wines of the world and the various regions of origin, defining and comparing old world and new world wines. The icing on the cake is learning what's happening in the world of wine, alternative and natural wines, and the future of the industry. While we are familiar with the wine of some countries like Portugal, we liked exposure to wines of other regions and learning more about what the wine industry will be doing in the future.
Guided By Experts
The course is led by a knowledgeable wine expert with credentials in the field. We were given an opportunity to purchase written materials and accessories to accompany our course, many of which could be used for further tasting experiences we could share with friends and family.
Regarding friends and family, Shaw also has an upgrade available so that you can share your account. There is a current offer to share with three other family and friends for free when you sign up for a course so you can share the gift of education.
You can earn a certification, as with many subjects offered by Shaw Academy, and there are quizzes along the way to check your knowledge. Educators are also available whenever you want to get further explanation or chat about something.
Is It Worth The Money?
This is a question that each person needs to determine based on what they want to get from Shaw Academy. There are courses for entertainment and personal development as well as business and career advancement. Our course in wine appreciation took us in greater depth on a subject of interest. You can go at a pace that suits you, and if you want to get a certification or diploma for some courses, that is an option for an additional price.
Courses on topics like project management or sales and business development might enhance earning potential. Others, such as how to start a business or how to trade stocks, could lead to entirely new business opportunities. And those such as wine appreciation offer personal enrichment and perhaps some knowledge to impress family and friends at the next gathering.
The price is quite modest, but as with all purchases, you'll want to be sure that this one aligns with your interests. It's certainly easy to tell in advance by reading the detailed course descriptions and reviews and using the 4 week free trial. Courses also offer optional enhancements, so you can pick and choose how to spend your money beyond the subscription fee.
Our final thought is that Shaw Academy offers easy access to fun and valuable learning opportunities. The all-you-can-eat subscription with a free trial and optional purchases make Shaw Academy a low-risk investment worth checking out.