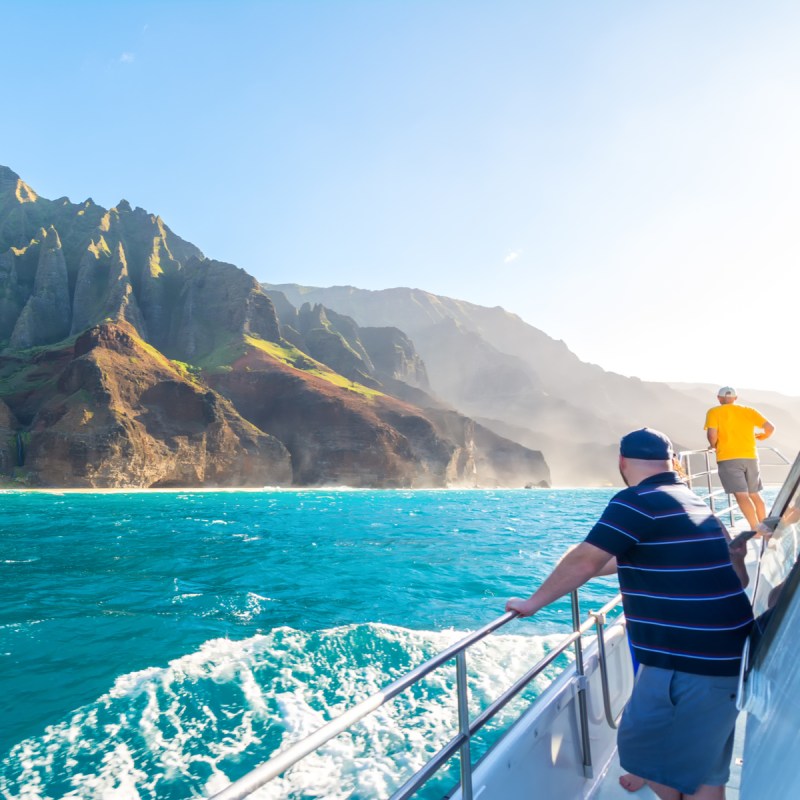 Tourists who spend time on the water in Hawaii will soon be required to pay a fee in support of the conservation and protection of the state's endangered marine resources.
Governor David Ige signed into law this month legislation that establishes, among other things, a fee to help safeguard marine resources.
"Hundreds of millions of visitors have enjoyed our magnificent ocean resources for decades without directly contributing to the management and protection of them," Suzanne Case, chair of the Department of Land and Natural Resources, said in a statement. "This new fund provides a framework to collect fees from visitors who use our waters."
Starting in 2024, commercial ocean operators providing vessel-based activities to passengers or vessel-free services to customers will collect a user fee of $1 per person. The fee is estimated to generate between $14 million to $30 million over the next 15 years.
"Our oceans are under continuing threats from repeated coral bleaching events, pollution, marine debris, and unsustainable fishing practices," said Brian Neilson, DLNR Division of Aquatic Resources administrator. "The economic importance of ocean tourism requires a steady investment for critical marine management. The Ocean Stewardship Special Fund is a win-win for reefs, residents, visitors, and the economy across the state."
The user fee is only part of the legislation. Other provisions will go into effect immediately, and other sources will contribute to the fund, including some state land lease revenues under DLNR jurisdiction.
The fund is part of the state's overall nearshore water initiative, Holomua: Marine 30×30, which aims to protect 30 percent of the state's nearshore waters for fisheries and ecosystem resilience by the year 2030.
The legislation was one of nine bills signed by the governor this month relating to aquatic resources.
The bill had received a wide range of support, including from the Ocean Tourism Coalition (OTC), whose members depend on nearshore resources for their livelihoods, recreation, and subsistence.
"OTC supports the pono stewardship of resources to ensure that our nearshore waters and coral reefs can be managed in a way that is responsible, sustainable, and economically viable," said Jim Coon, president of OTC and operator of Trilogy Excursions on Maui.
Nelson said the goals of the fee are vital to the state.
"Our beautiful oceans and vibrant ecosystems set Hawaii apart from other visitor destinations," Nelson said.
Further Reading: