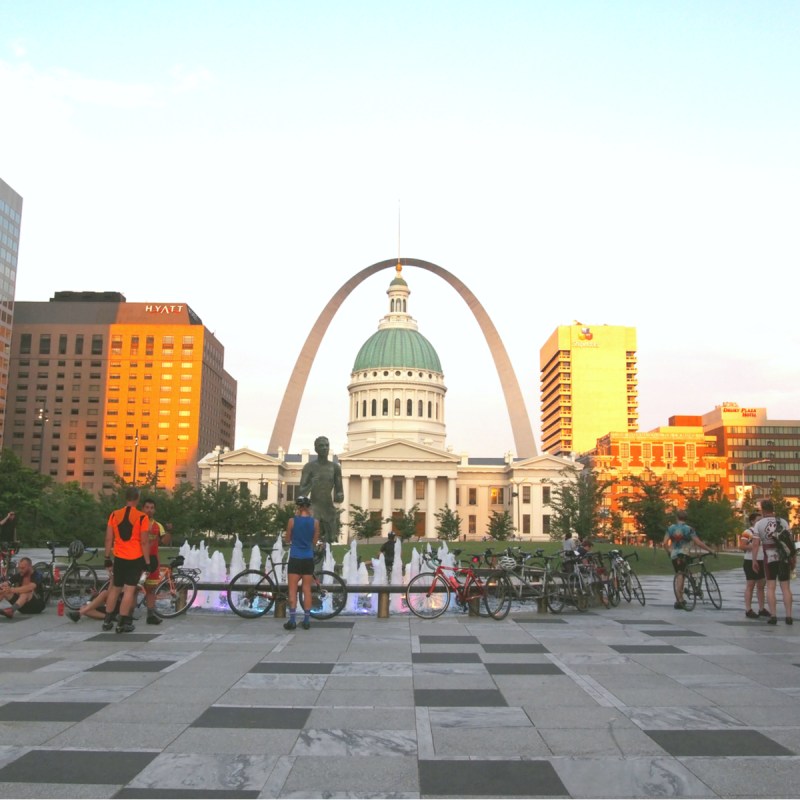 You can bring out your inner Mark Twain with a tour of the length of the Mississippi River later this summer, but this trip will require your own version of Lance Armstrong to come along.
This bike trip from the origins of the river in Northern Minnesota to its headwater at the Gulf of Mexico will take place over 33 days. Cycle of Life Adventures will lead the group starting August 28 and finish outside New Orleans on September 30.
Riders can go the entire length of the trip, which covers 2,057 miles, or any of four segments that begin and end in major cities along the route.
Stage 1: Bemidji, Minnesota to Minneapolis/St. Paul (6 nights)
Stage 2: Minneapolis/St. Paul to St. Louis (12 nights)
Stage 3: St. Louis to Memphis (6 nights)
Stage 4: Memphis to New Orleans (11 nights)
"Along your route, enjoy the scenery on the 150-mile paved Paul Bunyan Trail, urban trails in Minneapolis, St. Louis, Memphis, and the levee trails in Louisiana," the company promises.
The trip winds through the farmlands of Wisconsin, Iowa, and Illinois as well as historical sites near Memphis, Vicksburg, and New Orleans. In total, cyclists will go through parts of 11 states.
Cyclists will have chances to take breaks to visit the St. Louis Arch, take a riverboat day cruise, visit the Anheuser Busch brewery, and more.
Each day will involve biking approximately 45 to 80 miles. And, as the company warns, "The tour is southbound, but not all downhill."
The cost for this adventure is $11,800 per person for the entire trip. Individual stages range from $2,400 to $4,000. The price includes lodging each night and all breakfasts, picnic lunches, and dinners on riding days. It also includes shuttles from airports to riding locations for each segment and a mechanic, guide, and van support for the rides.
Participants can also add additional items to the trip, including bike rental for $195 per week or $800 for the entire trip and a single-room supplement for an extra $70 per night.
There is availability for the entire trip and the final three segments. Those hoping for just the first segment will be placed on a waiting list.
The company promises excellent food along the way, including walleyed pike and wild rice in Minnesota, St. Louis-style ribs, and crawfish and powdered beignets in Louisiana.
Cycle Life Adventures describes itself as a boutique-style bicycle and active vacation company focused on providing excellent service to intimate groups.
The company has a plethora of tours all over the country, ranging from day trips to marathon rides like the Mississippi River tour.
"We are a very personal business with the singular goal of creating exceptional trips for all of our guests at an incomparable value," it says.
Love cycling? Check out all our biking-inspired travel content here.