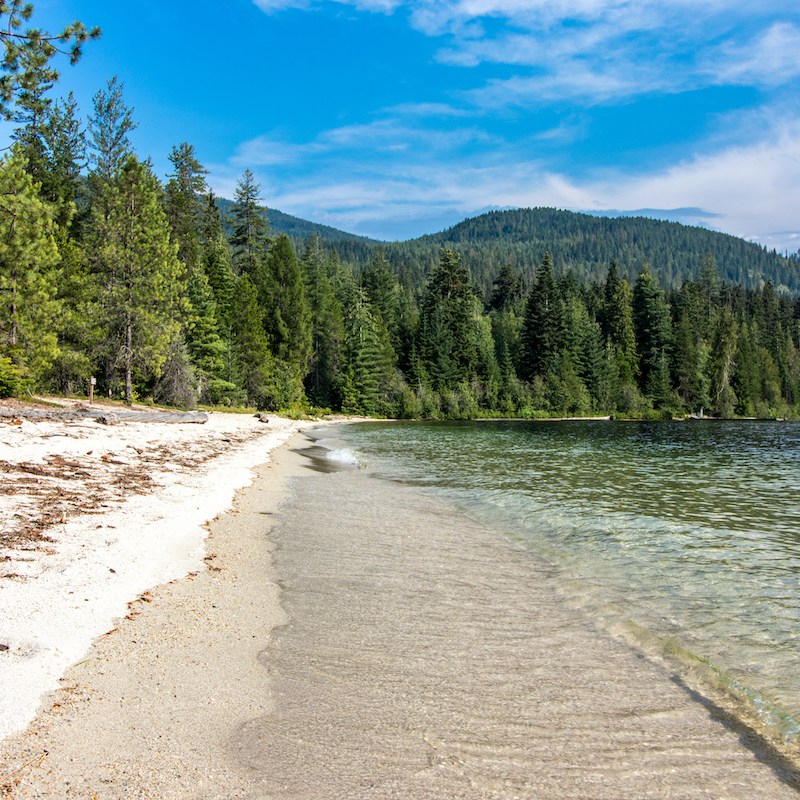 Idaho's Department of Parks and Recreation recently doubled camping and entrance fees for out-of-state visitors at its most popular state parks.
The change is required under a new state law intended to make it easier for Idaho's residents to reserve camping spots at popular state parks. Interestingly, it will be a year before officials can tell if the plan worked because all of those popular parks were fully booked for this summer as soon as the reservation system opened last December.
"It's kind of a scramble when the 9-month book-ahead window opens — it books up within the hour," state parks spokesman Craig Quintana said in an Idaho Press article. "The sad fact is, if we could magically snap our fingers and double our inventory [of campsites], we would still sell out. We need more camping, pretty much across our system."
The Need For Change
Despite opening for camping two months late due to the COVID-19 pandemic, state parks in Idaho logged a visitation record in 2020 — with nearly 7.7 million people visiting the parks for day use and camping, according to the state's Department of Parks and Recreation.
That number is 1.2 million higher than 2019's visitation number. Of the record tally, about 30 percent of the visitors were from other states.
Idaho's Department of Parks and Recreation implemented the new fee increase to comply with the state law, House Bill 93, which specified increases for some of the state's busiest parks for day use and camping, the department explains. Susan Buxton, director of the state's Department of Parks and Recreation, welcomed the change.
"The changes will keep Idaho competitive with surrounding states, which have similar surcharges for out-of-state guests," Buxton said in a statement. "Even with these increases, our parks are a good value given the exceptional recreational opportunities at our parks."
What The Change Means
The daily, non-resident entry fee at Bear Lake, Farragut, Hells Gate, Priest Lake, and Round Lake state parks is now $14 — twice the fee for Idaho residents at those parks, according to the Department of Parks and Recreation. However, Idaho residents and out-of-state visitors pay the same $7 entrance fee at all other Idaho state parks.
Camping fees for non-Idaho residents at Farragut, Henrys Lake, Ponderosa, Priest Lake, and Round Lake state parks is also now twice what Idaho residents pay. For example, for an out-of-state visitor, a basic campsite at those parks will cost $48 for a night. A campsite with full hookups will cost $64 per night for a non-resident, the Department of Parks and Recreation explains. Conversely, for Idaho residents, those fees will be $24 and $32, respectively.
It's important to note that reservations made before House Bill 93 was passed into law are grandfathered. Consequently, those fees didn't double.
Know Before you Go
You can find more information about park entrance and camping fees for non-residents visiting Idaho's state parks here. Detailed information about registration and permits at Idaho state parks may be found here.
Finally, keep in mind that — following the state's COVID-19 prevention practices — visitors at Idaho's state parks should maintain physical distancing and wear masks when around people they don't live with. More information about safety practices may be found here.
Related Reading: