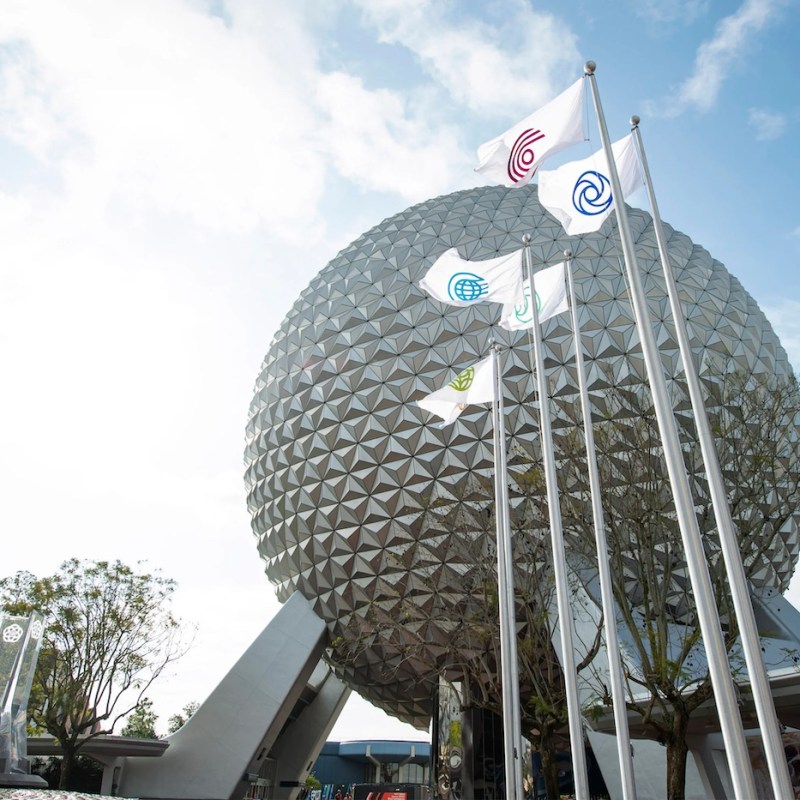 Disney World is taking another step toward a return to pre-pandemic life with the elimination of its mask mandate for visitors who are fully vaccinated.
The Most Magical Place on Earth will drop the mandate this week. The policy applies to those who are fully vaccinated, while those who are not are encouraged to continue wearing masks at the park. The policy will be based on an honor system.
"While we will not require proof of vaccination, we expect guests who are not fully vaccinated to continue wearing face coverings in all indoor locations, and upon entering and throughout all attractions and transportation," the company said on its website.
Masks will continue to be required for all visitors when they are on any mode of transportation, including monorails, buses, and the Disney SkyLiner.
Disney World recently eliminated the mask mandate for guests in outdoor areas but has continued to require them indoors and on attractions. The new rules go even further, but not quite all the way to a return to normal.
"It's important to remember that some experiences and entertainment may still be operating with limited capacity or may remain temporarily unavailable," the company said. "We're not quite ready to bring back everything yet, but we are optimistic and look forward to the day when Disney pals and princesses are able to hug once again."
In addition to the mask change, Disney World is relaxing social distancing rules in the park. Park officials said it will be most apparent in places including shops, queues, restaurants, attraction boarding, transportation, and theaters.
"As we have done since reopening, we've been very intentional and gradual in our approach to our COVID-19 health and safety protocols," the company said. "Based on recent trends and guidance, Walt Disney World Resort will be making more adjustments to these measures."
The company was emphatic that changes made to cleaning and sanitation throughout the park because of the pandemic will remain in place. Cleaning stations and hand sanitizer will continue to be made available throughout the park.
Walt Disney World has been much quicker to relax rules at its park than its counterpart in California, Disneyland. Florida has moved much faster than California on all aspects of reopening even though its case numbers are higher and the percentage of vaccinated residents is much lower.
Only 58.8 percent of Florida residents ages 12 and older have received at least one dose of the vaccine, leaving it in the bottom half of the country and well below President Biden's national goal of 70 percent by the Fourth of July.
As Disney World pushes toward a complete return to normalcy, it made one final request of visitors.
"We encourage people to get vaccinated," it said.
Related Reading: