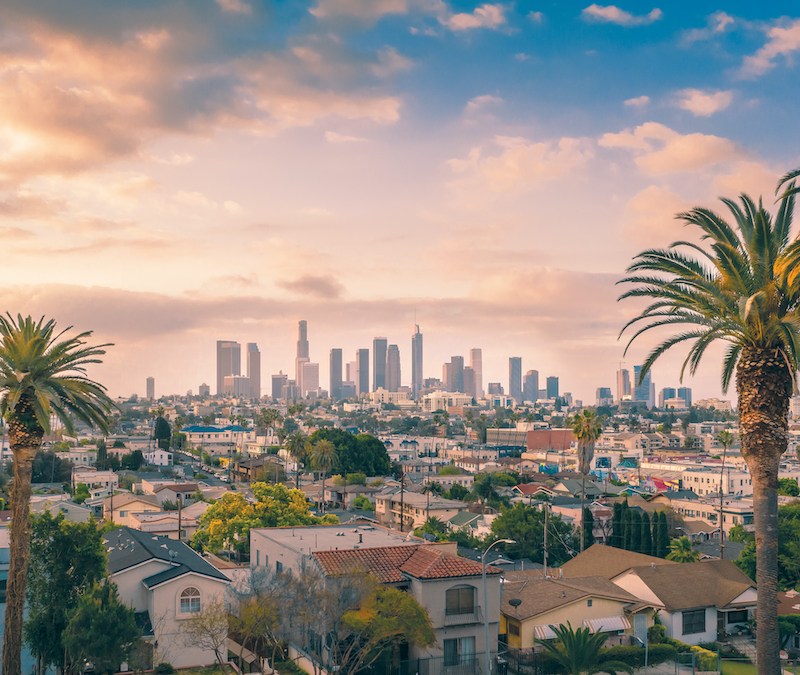 California is reopening for business on Tuesday, becoming the final state to lift almost all restrictions related to the coronavirus pandemic.
"California is turning the page on this pandemic, thanks to swift action by the state and the work of Californians who followed public health guidelines and got vaccinated to protect themselves and their communities," Governor Gavin Newsom said in a release.
It has been 15 months since life was normal in the nation's most populous state. And while most restrictions will end on Tuesday, there will still be a few rules that residents and visitors must follow.
"With nearly 40 million vaccines administered and among the lowest case rates in the nation, we are lifting the orders that impact Californians on a day-to-day basis while remaining vigilant to protect public health and safety as the pandemic persists."
The travel industry is thrilled to have California back, particularly considering the date on the calendar.
"We can officially leave California's tiered system of restrictions behind us. California is open for business, and travelers can move freely across the state just in time for summer," said Caroline Beteta, president and CEO of Visit California, the official tourism office for the state.
So what is happening in the state on Tuesday? From a practical matter, capacity restrictions and physical distancing requirements are being lifted, meaning restaurants, theaters, museums, retail businesses, and more are free from state regulation, although individual businesses can set their own limits and rules.
If you are fully vaccinated, you no longer need to wear a mask in most places, and those who are not will be on an honor system. The exceptions are public transportation, health-care settings and public schools, where everyone will be required to mask up regardless of vaccination status.
Individual businesses can set their own guidelines for masks, which must be posted at the entrance.
Other exceptions to state rules are mega events, such as indoor concerts or conventions with more than 5,000 people or outdoor events with more than 10,000 participants. Entrants will be required to show proof of vaccination or that they tested negative during the previous 72 hours. Those who can't can still enter, but masks will be required.
"We must remain vigilant against variants of the disease, especially given high levels of transmission in other parts of the world and due to the possibility of vaccine escape," California Public Health Officer Tomás Aragón wrote in announcing the new rules. "For these reasons, COVID-19 remains a concern to public health and, in order to prevent its spread, limited and temporary public health requirements remain necessary at this time."
California has one of the best vaccination rates in the nation and is close to meeting President Biden's goal of 70 percent by the Fourth of July. As of Monday, California has administered enough shots to cover 69.2 percent of the population age 12 and older.
The return to close-to-normal is a day many who depend on tourists and visitors have been waiting for.
"Clearly people are ready to be back, and we're ready to be back," Don Roth, executive director of the Mondavi Center in Davis, told Capital Public Radio. "It'll be 19 months by the time we open since the last time we put on a show."
Related News: