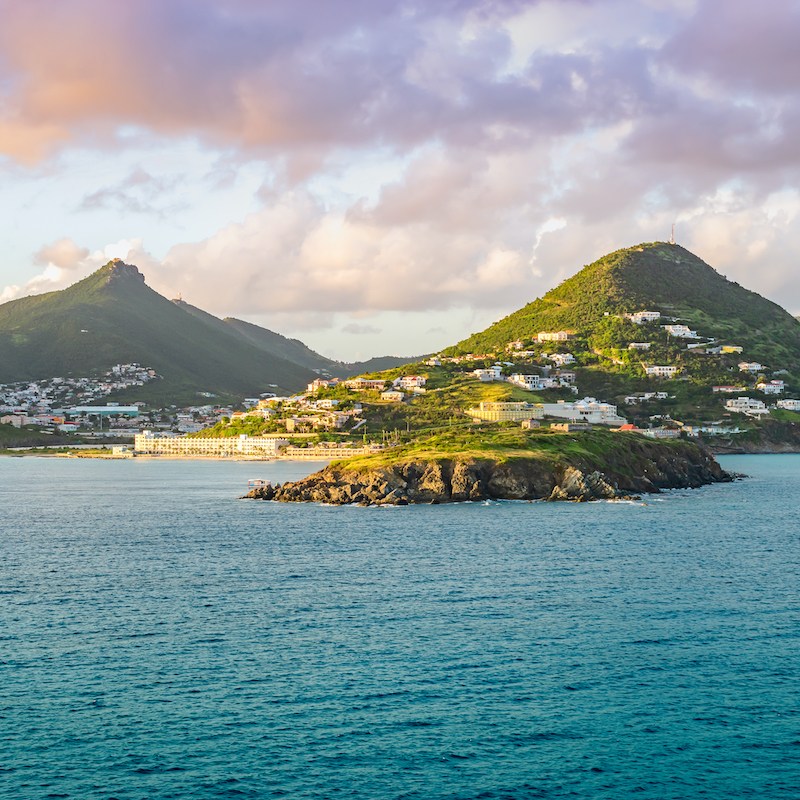 When the Celebrity Millennium set sail from St. Maarten last Saturday, it was cause for celebration — for cruise lovers, the cruise line itself, and the entire cruise industry.
That enthusiasm has now been — at least slightly — tempered.
On Thursday, two days before the cruise's scheduled end, two guests sharing a stateroom tested positive for COVID-19, Celebrity Cruise Lines announced in a statement. The cases were identified during required end-of-cruise testing.
"The individuals are asymptomatic, and currently are in isolation and being monitored by our medical team," according to the statement. "We are conducting contact tracing, expediting testing for all close contacts, and closely monitoring the situation."
Industry Guidelines
The Centers for Disease Control and Prevention (CDC) shut down sailing last March when several COVID-19 outbreaks were tied to ships worldwide. Then, last October, the CDC issued a Framework for Conditional Sailing Order for cruise ships operating or seeking to operate in U.S. waters. The framework established guidelines for how cruise lines will be able to safely resume passenger operations.
That framework stipulated a requirement for test voyages. However, last April, the CDC announced a second option for cruises. The revised plan allows ships to sail if 98 percent of the crew and 95 percent of the passengers have been fully vaccinated against COVID-19.
A Strict Plan
Celebrity Millennium, which is part of Celebrity Cruise Lines owned by the Royal Caribbean Group, set sail on a 7-day cruise from St. Maarten in the Caribbean last Saturday. The voyage included stops in Aruba, Barbados, and Curacao.
All guests on the ship were required to provide documentation proving they are fully vaccinated against COVID-19 and that they had a negative test result within 72 hours of the cruise leaving St. Maarten, according to the Celebrity Cruise Lines statement. Crew members are fully vaccinated, and the company says its protocols "exceed CDC guidelines to protect the health and safety of our guests."
Fully vaccinated people are more than 90 percent protected against infection. It is suspected that the positive COVID-19 cases are "breakthrough" COVID-19 cases, in which people get infected after vaccination. Such cases typically result in milder COVID-19 illness than in unvaccinated people, according to a CDC study.
Some Good News
There is some good news about the COVID-19 cases on Celebrity Millennium. Specifically, the positive COVID-19 test results did come during the required end-of-cruise testing — before the passengers disembarked and went home.
"This situation demonstrates that our rigorous health and safety protocols work to protect our crew, guests, and the communities we visit," Celebrity Cruise Lines said in the statement.
Other Cruises Cases
Celebrity Millennium isn't the only ship with passengers who tested positive for COVID-19 during a cruise.
Two passengers on-board MSC Cruises' Seaside ship have also tested positive for COVID-19. These passengers were asymptomatic and tested positive during a routine test scheduled midway through the itinerary, spokesperson Paige Rosenthal told USA Today this week.
All MSC passengers are required to take a COVID-19 test 48 to 96 hours before the cruise's departure. A second test is then required before embarkation, so "this was their third test," Rosenthal said.
"Immediately after testing positive, the two passengers and their traveling parties were isolated," Rosenthal said. "Similarly, their close contacts were quickly identified and isolated."
The other passengers traveling with the two guests tested negative — as did the other close contacts, USA Today notes. After getting off the ship, the two passengers and accompanying parties were all taken home following "protected MSC Cruises transport" in coordination with local health authorities, the article explains.
The two positive COVID-19 tests are "another demonstration" that the cruise line's prescribed health and safety protocol works, Rosenthal said in the article.
Related Reading: