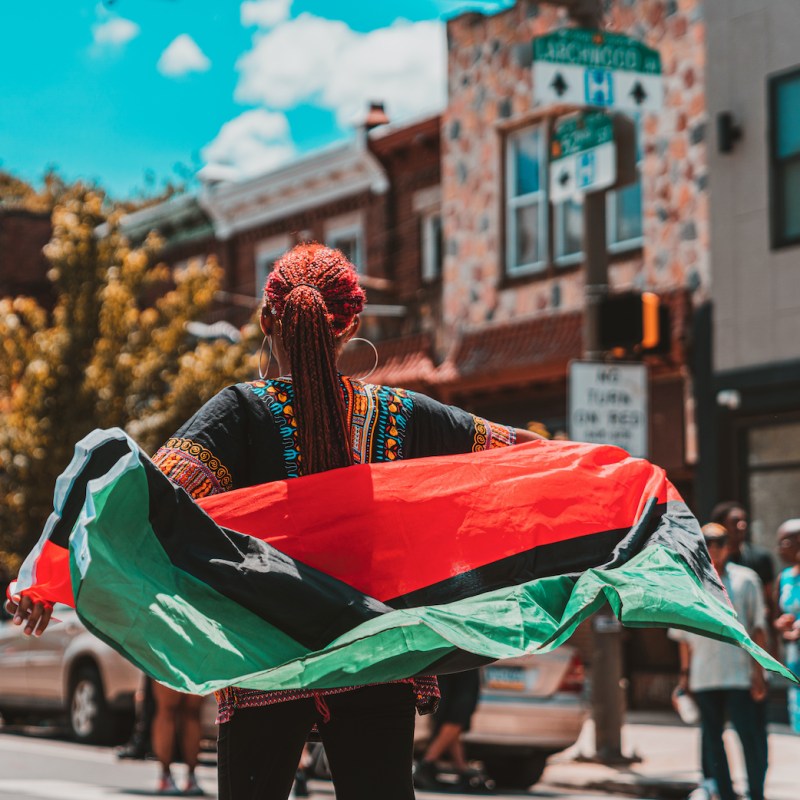 I was asked to share about Juneteenth, a holiday celebrated within the community to which I belong — the African American community. Juneteenth has been observed amongst African American people for 156 years. It is called the United States's second Independence Day because it represents the date on which slaves in Galveston, Texas, received notification of their freedom, two years after the Emancipation Proclamation. Celebration ensued following the announcement and has taken place each June 19th since.
When the newly freed Texans settled in other parts of the country, so did the celebration, starting a nationwide celebration. Full awareness of the day calls for a walk through the records of the formulation of the United States, especially the Civil War era. Linking the historical material to the celebration makes it simpler to understand the cultural relevance for those who observe it.
If you have been asking yourself, What exactly is Juneteenth and how is it celebrated? your answers await you.
What is Juneteenth?
The name itself is a consolidation of the date June 19th (Juneteenth) which is the date the holiday is marked. Also identified as Jubilee Day or Emancipation Day, some choose to honor the day instead of participating in the traditional Fourth of July parties. This is due to associating the fact that on July 4, 1776, and for roughly 100 years after, African Americans continued in slavery and were non-benefactors of the rights the Fourth of July or Independence Day represented. Likewise, some observe the holiday along with the United States's Independence Day.
History informs us that President Abraham Lincoln adopted the Emancipation Proclamation on January 1, 1863, freeing slaves in the United States two years after the Civil War between the North and the South commenced. President Lincoln was the President of the United States but not the 11 Confederate States: Alabama, Arkansas, Florida, Georgia, Louisiana, Mississippi, North Carolina, South Carolina, Tennessee, Texas, and Virginia. With the conclusion of the Civil War and the reconstruction of the United States to include the 11 confederate states, the proclamation became applicable to those 11 states as well.
Unfortunately, not all the states in the reconstructed Union adhered to the ruling; instead, they went on engaging in slavery. Slave owners did not release slaves, nor did they tell them the war was over. It took Union Soldiers to impose the order. On June 19, 1865, Union soldiers led by U.S. Major General Gordon Granger arrived in Galveston to communicate the message to those who remained enslaved. U.S. Major General Gordon Granger announced General Order Number Three which declared, "The people of Texas are informed that, in accordance with a Proclamation from the Executive of the United States, all slaves are free. This involves an absolute equality of personal rights and rights of property between former masters and slaves, and the connection heretofore existing between them, becomes that between employer and hired labor. The Freedmen are advised to remain at their present homes, and work for wages. They are informed that they will not be allowed to collect at military posts; and that they will not be supported in idleness either there or elsewhere."
How Is Juneteenth Celebrated?
Juneteenth celebrations come in all shapes and sizes. African Americans meet in their backyards, at parks, in downtown squares, or in any other spot where collective celebration through food, dance, and community can be accommodated.
While at a private gathering, you may discover the festivities to be a hybrid of Thanksgiving and a backyard barbecue. The menu may consist of grilled meats, soulful savory sides, fruit salads, vegetables, and a host of sweet desserts. Customarily, Juneteenth is a large gathering of family members and friends.
Many cities host local festivals that vary in scale from large annual events taking place in public venues to others hosted by local organizations geared toward the black community. The events often include vendors who specialize in black art, black hair products, cuisine, music, and books that feature and educate on the history of Juneteenth and black advancement from 1865 to the present. In some cities, you will encounter a reenactment of the reading of General Order Number Three. In others, parades feature local marching bands, guest speakers throughout the event, spoken word artists, and musical performers.
Educational organizations utilize this occasion to present information to the greater community in honor of the day via virtual or in-person lectures. The themes cover Juneteenth, issues involving the black community, and black advancement.
The National Museum of African American History and Culture will host a virtual Juneteenth celebration on June 19, 2021, at 10 a.m. EST. The program includes a lecture on the historical significance of Juneteenth along with a rendition of the Negro National Anthem, "Lift Every Voice and Sing." Yes, there is a Black National Anthem.
According to BLKFREEDOM.org, 10 African American museums are collaborating to share in a joint Juneteenth program on June 15, 2021. BLKFREEDOM.org describes the event as a "combined effort between America's Black Holocaust Museum (Milwaukee, WI), Amistad Research Center of Tulane University (New Orleans, Louisiana), August Wilson African American Cultural Center (Pittsburg, PA), California African American Museum (Los Angeles, CA), Charles H. Wright Museum of African American History (Detroit, MI), Harvey Gantt Center for African American Arts + Culture (Charlotte, NC), Historic Mitchelville Freedom Park (Hilton Head Island, SC), National Civil Rights Museum (Memphis TN), Northwest African American Museum (Seattle, WA), and National Underground Railroad Freedom Center (Cincinnati, OH). This collaborative program will explore the meaning and relevance of freedom, justice, and democracy."
There is no shortage of ways for anyone to join in the celebration of this occasion of monumental value to U.S. history. Gatherings will take place across the country this Juneteenth. If you are seeking opportunities to broaden your awareness and learn more, I encourage you to take part in an open virtual event or show up to a program in your city.
Juneteenth is honored with pride for what it declared 156 years ago: "All slaves are free." To the African American community, those words will remain worth celebrating.
For additional inspiration, consider: