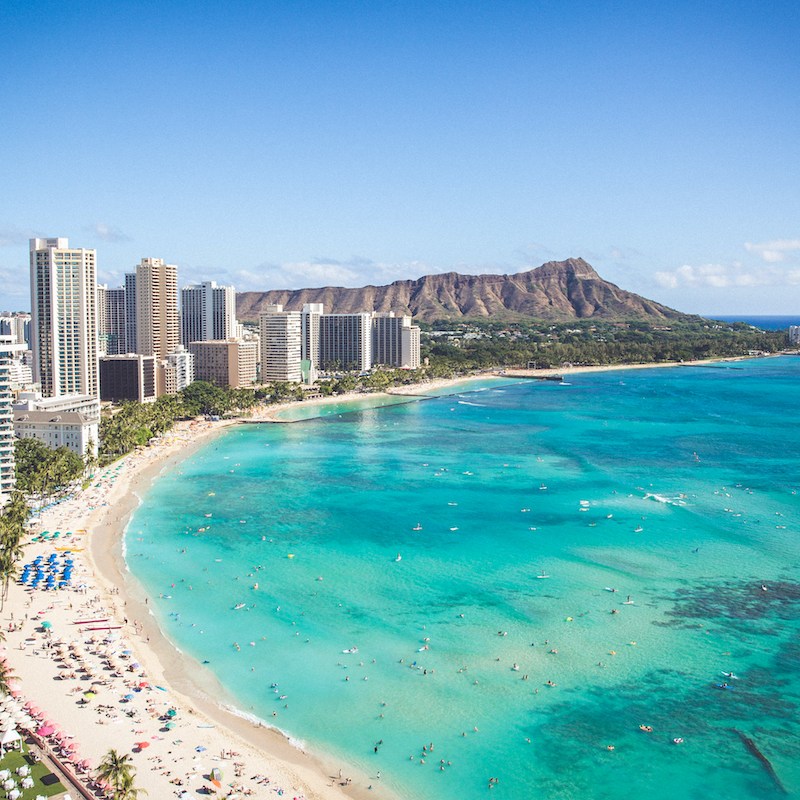 Restrictions for travelers arriving in Hawaii continue to loosen as the state's COVID-19 vaccination rate climbs.
Hawaii's Governor, David Ige, announced last week that the state's restrictions for inter-county travel will end — effective June 15. Also beginning June 15, travelers entering Hawaii who were vaccinated in the state may bypass quarantine without a pre-travel test.
Wait. There's still more. Governor Ige also said that when the state reaches a 60 percent COVID-19 vaccination rate, travelers who were vaccinated in the U.S. and are traveling domestically will be able to bypass the state's testing/quarantine requirement — as long as they have proof of vaccination documented in the state's Safe Travels program.
When the state achieves a 70 percent vaccination rate, all restrictions on travel will be lifted and the Safe Travels program will end, Ige explained.
"The easing of travel restrictions is a direct result of our robust vaccination rate, and a community that sacrificed and did what it had to do over the past year and a half to stop the spread of COVID-19," Governor Ige explained.
A Matter Of Public Safety
"Hawaii currently has a 52 percent vaccination rate," Governor Ige wrote on Twitter. "I know many of us are ready to get back to 'normal,' and increasing vaccination rates will help get us there more quickly."
Here's how the state plans to motivate residents to get vaccinated. Ige explained that the state will be running a program called #HIGotVaccinated month through June. Hawaiian residents who get vaccinated will be eligible for numerous prizes, including one million Hawaiian Miles, a one-year luxury car lease, Vacations Hawaiʻi Las Vegas travel package, gift certificates, and more.
"The prizes will also be extended to those who've already gotten vaccinated, because we want to recognize those who've already done their part to keep our community safe," Ige said.
Big Island Travel Gets Easier
Some Hawaiian Islands have enacted more stringent restrictions for travelers than others. However, in good news for travelers, the Big Island Hawaii has relaxed its travel restrictions — and no longer requires post-arrival COVID-19 testing for Trans-Pacific travelers arriving on the island.
The decision to end the testing program is due to an increasing COVID-19 vaccination rate among travelers. An average of more than 75 percent of Trans-Pacific arrivals are fully vaccinated, Big Island Mayor Mitch Roth said in a statement, KHON2 reports.
"With the amount of fully vaccinated travelers landing on our island, airport testing no longer seems necessary for the health and safety of our island," Big Island Mayor Mitch Roth said.
Travelers to the Big Island should take note that they still must follow the state's Safe Travels program, which includes a pre-travel test for all Trans-Pacific travelers.
Know Before You Go
Fully vaccinated travelers — who were vaccinated in Hawaii — may travel inter-county without pre-travel testing/quarantine starting the 15th day after the completion of their vaccination. This exemption does not apply to inter-county travelers who were not vaccinated in Hawaii.
Also, keep in mind that all travelers to Hawaii are still required to adhere to the state's Safe Travels program, which permits travelers who test negative for COVID-19 within 3 days of their departure to bypass a 10-day self-quarantine period. More information and details about the Safe Travels program can be found here.
Related Reading: