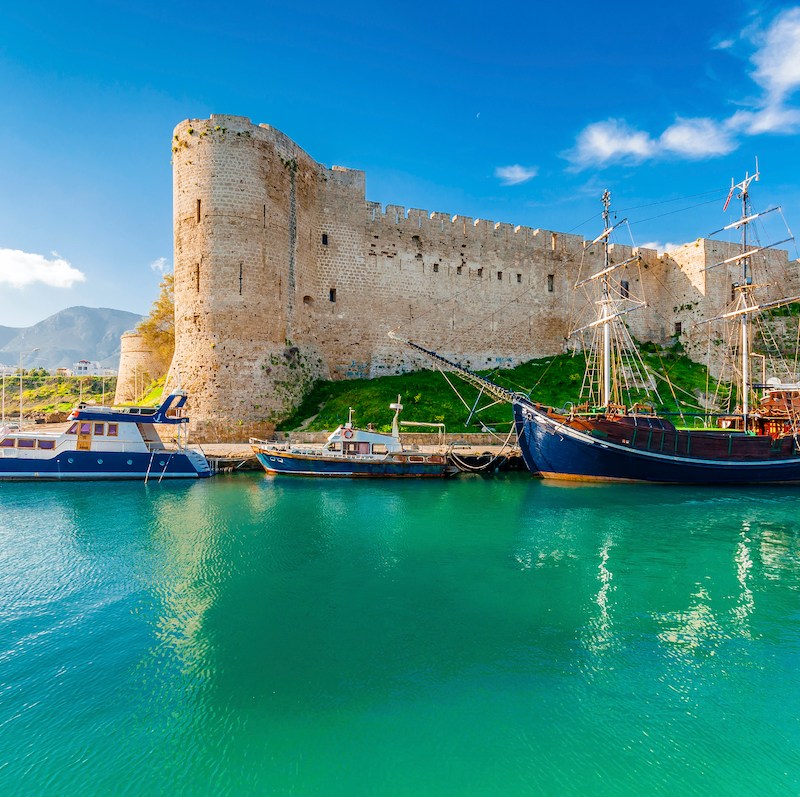 With Europe opening to American travelers in the coming weeks, soaking in the warm Mediterranean sun, lounging on golden sand, and frolicking in ocean waves just might be on your European vacation agenda this summer.
Curious about which bodies of water are cleanest for swimming? The European Environment Agency (EEA) has you covered with its annual "European Bathing Water Quality" report.
Based on data collected in 2020 from all 27 EU member states, plus Albania, Switzerland, and the United Kingdom, the report outlines which coastal and inland swimming spots are ideal for healthy swimming — and others that are not so great.
An Island Nation Tops The List Of Cleanest Water
Cyprus, in the Mediterranean Sea, south of Turkey and west of Syria, tops the list for cleanest waters in Europe. It received a 100% score of "excellent quality" from the EEA, which assessed 112 different spots along the country's shores.
Other top contenders receiving top scores for excellent water quality include:
Austria: 97.7%
Greece: 97.1%
Malta: 96.6%
Croatia: 95.1%
The countries that earned the lowest marks for excellent water quality are:
United Kingdom: 17.2%
Poland: 22.1%
Slovakia: 56.3%
Bulgaria: 60.4%
Estonia: 62.5%
The report does offer a caveat that may have influenced the low rate of "excellent" water quality that the UK earned: "In the United Kingdom more than 70% of bathing waters were not classified, mainly due to lack of samples in the season 2020, related to the epidemic measures."
Indeed, according to the 2019 data, the excellent bathing water quality in the UK was much higher: 66.1%.
More Statistics From The EEA's State Of Bathing Water Report
The quality of water at coastal sites (saltwater) is generally better than that of inland sites (freshwater). In 2020, 85.4% of the EU coastal bathing sites were classified as being of excellent quality compared to 77.5% of inland sites.
Just 1.3% of bathing water sites in the EU were of "poor" quality. The EEA notes that sites receiving a poor quality designation are closed to swimming for the following season. The sites must have measures put in place to "reduce pollution and eliminate hazards to the health of bathers."
More than 22,000 saltwater and freshwater locations were assessed in the annual EEA report. The report is based on the EU Bathing Waters Directive, which requires EU member states to identify popular bathing places in fresh and coastal waters and monitor them for indicators of microbiological pollution and other substances from May to September.
Want a different kind of bathing experience? Consider taking a dip in the world's first see-through floating sky pool or planning a bucket-list trip to one of the most beautiful natural hot springs in the world.