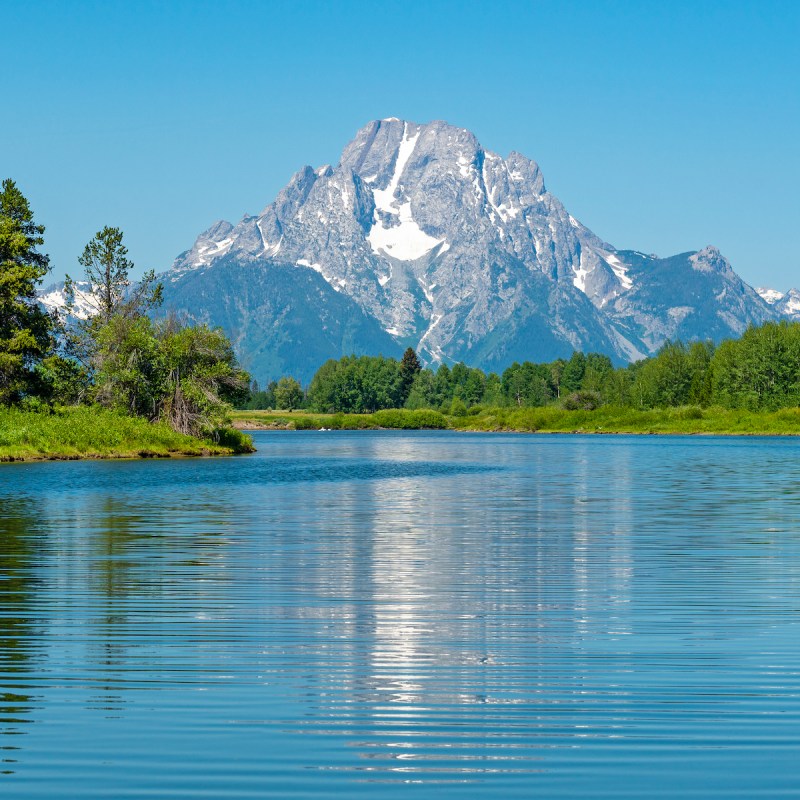 It's shaping up to be another busy summer at America's national parks. In fact, a couple of the country's most popular parks have already seen record visits this spring.
Even though Europe is opening its borders to Americans, and it looks like cruise ships will soon head to Alaska, the great American road trip continues to reign.
A recent national survey by Priceline found that seven out of 10 Americans would like to take a road trip this summer. Meanwhile, a national survey by the RV Industry Association reports that national parks are a top vacation destination for both leisure travelers and RVers alike.
Combine an interest in recreating in the great outdoors with some lingering COVID-19 capacity restrictions, and you've got a recipe for a potentially crowded visitor experience at national parks from June through September, and even into October.
But it's not all doom and gloom! With a little patience and a lot of planning, you can certainly have a satisfying trip to one of the 63 national parks in the United States in the coming months.
Below, FAQ-style, we'll answer some key questions about visiting national parks this summer.
Do I Need Reservations To Enter A National Park This Summer?
It depends on which park you're visiting. The vast majority of the 63 U.S. national parks don't require reservations. However, at least five popular parks require reservations for timed entry, and the parameters vary:
Note that in addition to these reservation requirements, you'll still need to purchase an entrance pass to display on your vehicle's dashboard. To save time, find out if your park offers passes to buy online, or consider getting an annual National Park Service pass (more on that below).
Pro Tip: Some of the parks without timed entry reservations remain wildly popular and crowded. For example, over Memorial Day weekend Arches National Park reached capacity at 7:30 a.m. Rangers had to turn away visitors, but they allowed people to enter later in the day when the parking lots were less congested. Consider visiting national parks during the week, and be prepared to get up early to catch that worm!
Do I Need Reservations To Tour Attractions At National Parks?
Maybe — and again, it depends on the park you're visiting. Here are three examples of certain attractions within the parks that require ticketed reservations:
Do I Need Camping Reservations At National Parks?
Again, it really depends on the park. Some parks offer reservation-only campsites that open for sale a year in advance (and get booked a year in advance), while others are strictly first come, first served. And some parks, like Yellowstone National Park and Shenandoah National Park, offer a mix of both types of campsites in their multiple campgrounds.
If you're feeling lucky and want to try for a first-come, first-served camping slot this summer, plan to arrive quite early in the day. You can also check the park's social media platforms. Some announce whether their campgrounds have open spots or what time their campgrounds fill each day.
Pro Tip: Reservations for some national park campgrounds open up a month in advance — and you'll want to make yours as soon as possible! Back in mid-May, I got online to book a spot at Azalea Campground at Sequoia & Kings Canyon National Parks as soon as those slots opened for our June RV road trip. I was taking my time, figuring out which of the available sites was ideal for us, and while I was dilly-dallying, a spot I had my eye on suddenly became unavailable! After that, I nabbed the first available site that fit our big rig. (Whew!)
Are National Park Hotels And Lodges Already Booked This Summer?
In a word, maybe. Those iconic national park lodges found at Yellowstone, Grand Teton, Yosemite, Glacier, and other popular spots out West are likely sold out on your preferred dates through Labor Day, especially if you're hoping to book a multinight vacation.
That said, a cursory glance at the reservation system for pretty Jackson Lake Lodge in Grand Teton National Park found random one-night stays open in July and August. And I spotted a three-night block available at centrally located Big Meadows Lodge in Shenandoah National Park in August.
Pro Tip: Get on the phone. It's tempting to scroll around and look for open rooms online, but if you've got your heart set on staying at a hotel in a park, get the scoop from a real person with access to more information than you. A reservations agent may know about cancellations that haven't made it onto the public online system yet.
Are Dogs Allowed In National Parks?
Mostly, yes. But the national parks have strict rules about exactly where you can recreate with your dog.
Generally speaking, dogs are allowed in developed areas of national parks, such as in campgrounds, along roads, in parking lots, and at picnic areas. But they are typically not allowed on hiking trails or in the backcountry. Dogs must always be leashed, and of course, pet owners are expected to pick up their waste.
The National Park Service has an interactive map showing which parks allow pets. (At the time of this writing, all of the dots are green for "allow pets.") Click on a dot for a link that goes directly to that park's pet policy, with details on where you can exercise Fido and allow him to do his business. For example, Grand Teton National Park has a pet brochure with a map detailing the regulations specific to that park.
How Can I Save Money At National Parks This Summer?
Relative to, say, an all-inclusive resort vacation in Mexico, road-tripping to U.S. national parks is an inexpensive getaway, since once you've paid a nominal fee to enter the park, admiring wildlife and hiking trails are free activities.
Here's how to keep costs down on an already inexpensive vacation:
Need more inspiration and tips for visiting some of America's most treasured natural wonders? Here's some further reading: