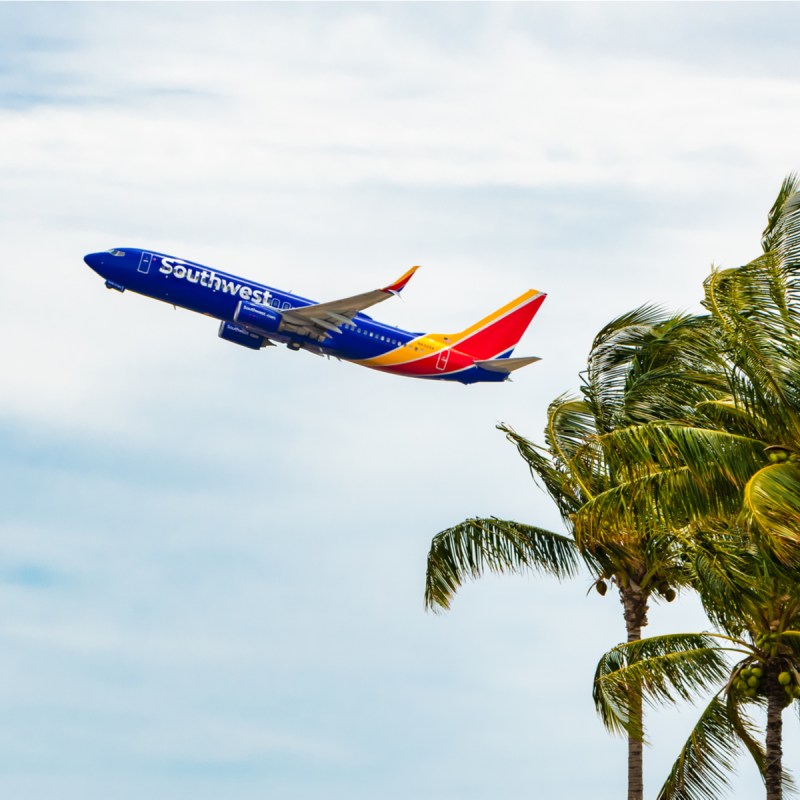 It's been 50 years since Southwest Airlines began flying, and the airline is pulling out all the stops to celebrate its golden jubilee.
Southwest has declared June 18 Wanna Get Away Day, marking its 50th anniversary and giving customers the chance to win a variety of prizes.
"It's our 50th anniversary, and we are ready to celebrate and thank our customers," Bill Tierney, vice president of marketing, said in a release.
Southwest began as a regional Texas airline, flying between Dallas, Houston, and San Antonio when its first planes took off on June 18, 1971. It has since become one of the nation's most successful airlines, flying to 115 destinations in 40 states as well as locations in Mexico, Central America, Puerto Rico, and the Caribbean.
"Customers have the chance to engage with Southwest throughout the month of June, with its biggest surprises occurring on its anniversary and newly branded day," the airline said.
Throughout the month, Southwest will be giving away up to 50 million Rapid Rewards points through the airline's frequent flyer program. Customers will have daily opportunities to win points, gift cards, and companion passes during the promotion.
"In true Southwest spirit, we are turning our 50th anniversary into Wanna Get Away Day, allowing customers the opportunity to celebrate our 50-year history of heart, low fares, legendary hospitality, and flexible policies by giving them opportunities to turn wanna get away into gonna get away," Tierney said.
To get in on the action, customers need to go to the contest page on the Southwest website. From there, they will click on the Enter Now button and see a number of pieces of luggage rolling by on the screen. Players click on three suitcases to see what they'll win.
Southwest promises other promotions will be unveiled as part of the celebration, both online and at the airport, leading up to June 18.
Interested in the state of the airlines? See all our airport and flying coverage here, or start planning a weekend getaway or bucket-list trip with our expert inspiration.