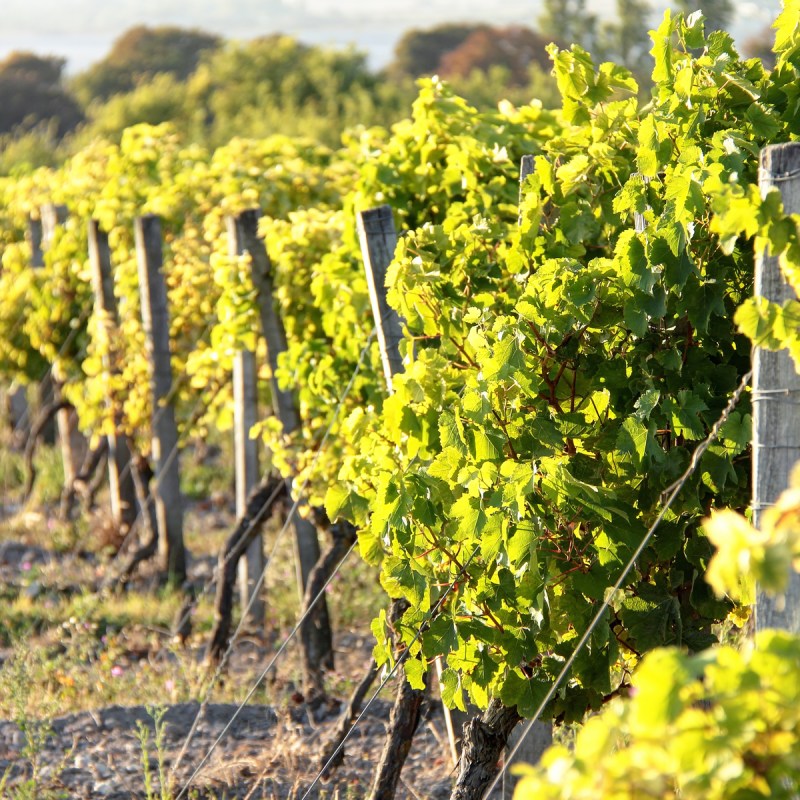 There is wine tasting, and then there is wine tasting. There is nothing wrong with visiting a vineyard, looking at the neat rows of vines, and marveling at the large barrels before sitting down at a table to sample the goods. Add in a superb location, a nice restaurant offering wine pairings, or a quirky souvenir shop, and you have a little something extra.
But there are places that go even further to make sure you do not get bored while tasting your wine. Some offer an unusual way to sample the wine; others offer a unique way of making the wine or a location that is just as exciting as the wine itself.
Here is a list of some great experiences that even your non-wine-connoisseur traveling companions will appreciate. If you are looking for a truly memorable experience, then read on.
1. Marathon Des Châteaux Du Médoc, France
Let's start with probably the strangest way of drinking wine ever: while running a marathon. Each year, the Marathon des Châteaux du Médoc takes place in and around the town of Pauillac in the wine region of Bordeaux. Runners, often donning fancy dress, take to the track to complete 26 miles punctuated by 23 stops. At each stop, they sample some of the region's finest cheeses and other snacks and drink a glass of wine. Needless to say, closer to the finish line there are barely any runners left, and people walk along in various states of inebriation, but they're full of cheer! For an unusual event with friends and some superb memories made along the way, why not try it?
Pro Tip: While you are in the region, head down to Cap Ferret, just west of Bordeaux, for some of the loveliest beaches in France.
2. Franschhoek Wine Tram, South Africa
Much more sensible than running is sitting in an old-fashioned double-decker tram as it trundles through the South African wine country and stops at regular intervals to let you explore the vineyards. This is a safe and leisurely way of wine tasting, with transfers from Cape Town to the tram stop and back, leaving you without worries about drinking and driving. This is a hop-on, hop-off tram, so you can either move on to the next wine estate or stop for longer at one with a good restaurant for lunch.
Pro Tip: There are several tram routes taking in various vineyards, so it pays to do your research before you start sampling.
3. Submarine Wine Tasting, San Francisco
Yes, it is a bit of a gimmick, but this is about unusual places and ways to sample wines. And the Sottomarino Winery, which arranges tastings in an old United States Navy training submarine on Treasure Island near San Francisco, is about as unusual as it gets. Sottomarino means "submarine" in Italian, and the wines are grown from Italian varieties in California. Treasure Island, a man-made island built in the 1930s for the Golden Gate International Exposition, offers lovely views of the skyline of San Francisco and makes for a nice day out.
Pro Tip: Learn more about the island at the Treasure Island Museum before heading back to the city. 
4. Royal Wine Cellar, France
Built in the 18th century for King Louis XV's wine steward, this cellar next to the Louvre is a historic, unique, and very appropriate setting for a wine tasting. It's a complete sensory experience! Learn about French wines on a guided or self-guided tour, at a private wine tasting, or at a dinner with wine pairings in one of the underground rooms. You'll even meet the resident oenologist.
Pro Tip: Once you have learned some and tasted some, why not hunt down a few of the hidden vineyards in Paris to round out your experience? 
5. Underwater Winery, Croatia 
Located roughly an hour north of Dubrovnik on the stunning coast of Croatia, you'll find a wine cellar that's truly different. Underground we are used to, but underwater? Edivo Vina stores its bottles, sealed in amphorae, at the bottom of the Adriatic, and, if so inclined, you can don scuba gear and dive down to pick up your bottle. There is even a sunken ship nearby. Reportedly the even temperatures and quiet underwater benefit the wine — you can see for yourself when on dry land again.
Pro Tip: You can also book a private wine tour on the peninsula and be safely dropped off at your hotel at the end of the day.
6. Ice Wine, Canada
Originally from Germany and Austria, ice wine is a sweet riesling or vidal blanc wine product. It's called ice wine because the grapes are left on the vines until after winter and are allowed to freeze, making them much sweeter. The Ice House Winery in Niagara-on-the-Lake is one of many vineyards in Ontario, but it's the only one that produces ice wine, even selling ice wine slushies. Sounds perfect for a summer day, doesn't it?
Pro Tip: This winery is a couple of miles from Niagara Falls — you can decide if the falls or the wine is the main attraction. 
7. Wine And Chocolate, Australia
Hahndorf, just inland of Adelaide in South Australia, is a quaint old German settlement that transports you to Bavaria, complete with southern German architecture, restaurants, and events. It's a good spot for a day out, and you can add to the fun by booking a wine and chocolate pairing at the Hahndorf Hill Winery. At this perfect event for both chocoholics and wine connoisseurs, you'll get to sample not just local wines, but also Australian and French chocolates made from Australian-grown cocoa beans.
It's great fun spending the day meandering through little Hahndorf, shopping for local goodies like their superb honey, and then relaxing over some chocolate and wine before heading to a local restaurant for a good German sausage.
Pro Tip: Hahndorf is the gateway to the lovely Fleurieu Peninsula and a mere 15 miles from Kangaroo Island, a must-visit in the state.
8. Vineyard Cycling Tour, Italy
Umbria, a province in the heart of Italy located roughly halfway between Florence and Rome, is studded with vineyards and wineries. The region is best explored by bicycle. Umbria by Bike offers various cycling itineraries, but the Montefalco Vineyards tour is hands-down the most cultured. You'll cycle around 60 miles through five main wine regions, stopping at each to sample the goods. Running between March and November, the tour is appropriate for beginner cyclists, with the paths mostly on asphalt. There are various bikes available for hire, even electric ones to make life a little easier. 
Pro Tip: This is a round-trip tour starting and finishing in Montefalco, so why not book yourself a room at the delightful Orto degli Angeli, a palazzo with a gorgeous garden and four-poster beds. It's the perfect place at which to relax after a day out on a bike. 
9. Residential Wine Resort, Portugal
If buying a château in France to run your own wine estate is a little out of reach, you can always buy a vacation home in the Algarve in Portugal to have a go at running your own vineyard. The Vines is a new concept of turnkey properties set in vineyards. Together with your vacation home, and within sight of it, you can own or rent your very own private vineyard and start producing your personal label. Local experts are on hand to teach you all you need.
Pro Tip: The Vines is located along the Algarve Wine Route on the southern edge of Portugal. It makes for a perfect road trip, meandering between beaches and coastal towns and select wineries. 
10. South Pacific Tasting, Tahiti
A vineyard on a South Sea island? Yes — on the Rangiroa Atoll, more than 3,000 miles away from any mainland, there is a vineyard. Vin de Tahiti was started by a Frenchman in the 1990s and now produces some 3,000 cases of wine from two or three harvests each year. It's a 55-minute flight from Tahiti itself, so getting to the vineyard takes dedication, but this is a truly special wine experience. Rangiroa is also a top location for scuba diving, for beaches, and for an idyllic getaway literally thousands of miles away from civilization.
Pro Tip: This distant region of the world lends itself perfectly to cruising, which will allow you to discover more than just one island while you are there. Choices range from straightforward cruises to Paul Gaugin-inspired tours to budget-friendly boat trips.