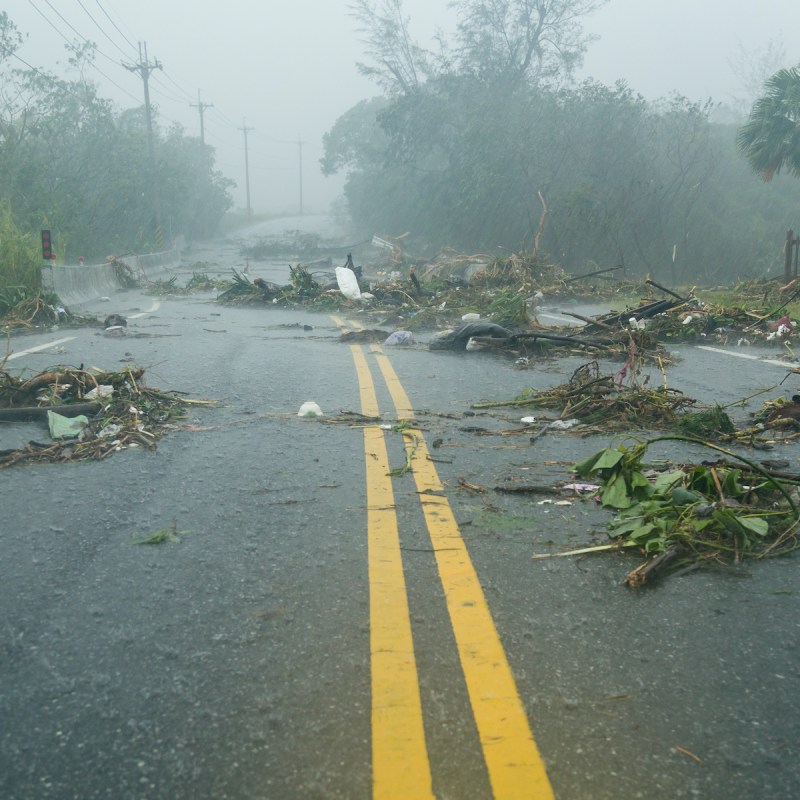 Forecasters are expecting an above-normal hurricane season in the Atlantic in 2021, according to an outlook released Thursday by the National Oceanic and Atmospheric Administration (NOAA).
The NOAA outlook is expecting 13 to 20 named storms, 6 to 10 hurricanes, and 3 to 5 major hurricanes, classified as those that reach Category 3 or higher.
If the numbers pan out, it would be a busier season than normal in the Caribbean and along the East Coast but would not be as eventful as 2020. The predictions are made with 70 percent confidence.
"Although NOAA scientists don't expect this season to be as busy as last year, it only takes one storm to devastate a community," acting NOAA administrator Ben Friedman said in a statement. "The forecasters at the National Hurricane Center are well-prepared with significant upgrades to our computer models, emerging observation techniques, and the expertise to deliver the life-saving forecasts that we all depend on during this, and every, hurricane season."
Last season saw a record 30 named storms, 14 of which became hurricanes in one of the worst seasons on record. A record 11 storms made landfall on U.S. shores, including six hurricanes.
Once a hurricane is identified, it is placed in one of five categories based on its strength and potential for disaster. A Category 3 hurricane, of which three to five are predicted this year, carries with it winds in excess of 111 miles per hour.
Officials are hoping the early outlook will give residents along the coast a chance to prepare for hurricane season, which traditionally begins June 1.
"Now is the time for communities along the coastline as well as inland to get prepared for the dangers that hurricanes can bring," Secretary of Commerce Gina Raymond said. "The experts at NOAA are poised to deliver life-saving early warnings and forecasts to communities, which will also help minimize the economic impacts of storms."
"With hurricane season starting on June 1, now is the time to get ready and advance disaster resilience in our communities," FEMA Administrator Deanne Criswell said.
If you live or will be traveling in an area that could be affected by storms:
Download the FEMA app to get alerts
Purchase flood insurance to protect your home
Encourage friends and neighbors to get ready as well
Want more news? See all our news and tips here.