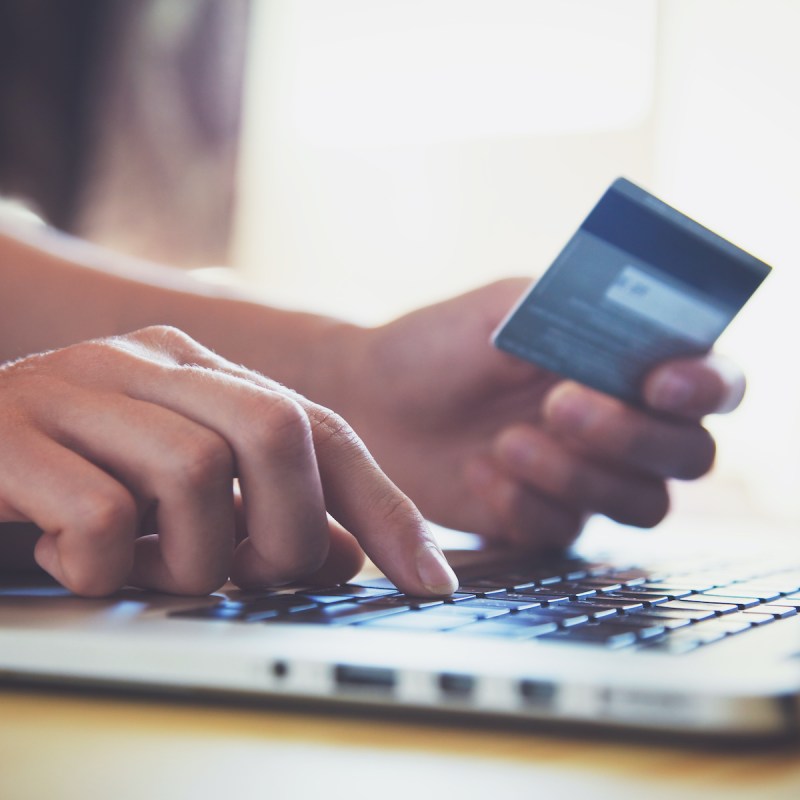 Credit cards get a bad rap for charging interest and fees, but if you take advantage of their many benefits, it actually pays to use your credit cards. As long as you pay off your balance in full each month, there's no downside to putting most everything on a credit card. If you put most of your expenses on a credit card, you'll be able to easily track your spending via your monthly credit card statements, and you'll earn points or miles for most purchases you make with your card.
Many people don't pay much attention to the rewards that you can earn with your credit card. But you should, because it's basically like free money for you. Here are some tips on getting the most out of your airline miles and points.
1. Take Advantage Of Sign-Up Bonuses
When you're in need of a new credit card, make sure it's a good one. With all the offers out there, you want to make sure you get a card with a great welcome bonus. With a new account or welcome bonus, you should be able to get enough points or cash back for at least one round-trip airline ticket. And if you open a new hotel card, aim for one that gives you enough points for at least three or four free nights.
If you're not sure how many points or miles are required for a round-trip airline ticket or hotel stay, go to the airline or hotel's website and find out. For example, if you're thinking about getting a card that offers 40,000 miles on a certain airline, go to that airline's site and enter where you want to fly to and from. Make sure you can get at least one free round-trip ticket with the miles allotted in the sign-up bonus. Similarly, if you're going for a new hotel card, go to the hotel's website and see how many points a room costs. You want to maximize your points! So if the offer is for 100,000 points at a hotel, and the hotel charges 20,000 points per night, then you should be able to get five nights for free with the sign-up bonus. That's a good deal. But if the hotel routinely charges 40,000 points per night, that's only two free nights, which isn't so good.
Also make sure to check various cities for flight options and different locations for hotel redemptions. A stay at a Marriott property in Manhattan will cost more points than a stay at a Marriott property in Kansas.
2. Refer A Friend To Earn More Miles And Points
One good strategy to earn more points or miles is to refer your friends to apply for the credit card. If they're approved, you'll get bonus points for referring them, and they'll get the sign-up bonus and a great card. This is a really effective strategy for couples. One person can apply, and then once they're approved, they can refer their partner for the same card. If the partner is approved, the referring person earns the bonus miles, and the applying person gets the welcome miles. And a lot of times, you can combine points with your partner for even more flexibility.
3. Take Advantage Of Rotating Bonus Categories
Many credit cards offer high earning potential in certain categories, and these categories can change frequently. So find out if your card offers extra points for purchases made in certain categories, and if so, make sure you take advantage of these offers.
For instance, some cards will offer an additional 2 percent or 3 percent on purchases made at grocery stores and restaurants during the first quarter of the year. During the second quarter of the year, those bonus categories may change to include extra earnings on purchases made at gas stations and hotels. Put a reminder on your calendar to check on the new categories for each quarter so that you can take advantage of these opportunities to earn more.
4. Keep An Eye On Your Email To Earn More
I don't know about you, but I get a lot of emails. So I know it's tempting to delete those salesy messages cluttering your inbox. But if you do, you could be missing out. From time to time, credit card issuers offer ways to earn more points and miles, but the catch is that you have to opt in, and they tell you that information by email. So if you don't read their emails, you'll never know about these offers.
I recently got a few of these emails. One was from IHG Hotels & Resorts offering an opportunity to earn double or triple points on my next stay. I received another from Southwest Airlines. They're having a sale on miles. If you buy points (which I sometimes do), you get 75 percent more for free. That's a good deal! And I wouldn't have known about it if I hadn't read my emails. So keep an eye on your emails, and opt in or take action on the deals that appeal to you.
5. Use Points Wisely
If you have a hotel card that gives you an annual certificate for a free night's stay, make sure to use it for the most expensive night. For example, on a recent trip, I stayed at the Hyatt. I needed to stay for four nights. I had two certificates for free nights that I wanted to use, and the other two nights I would pay for. After doing some research, I determined that the most expensive nights were Thursday and Friday, so I used my certificates for those nights. I paid cash for the other two nights. This saved me more than $80. Don't assume all the nights will be at the same rate. They're almost always different, so it pays to do a little research to maximize your points.
6. Redeem Your Points For Experiences
Sometimes you don't have a lot of points or miles in your account because you've already redeemed most of them. But you obviously don't want to miss out on using all the points you can. I'm sure you wouldn't want to leave 5,000 points unredeemed, but people do this all the time because they think that there isn't anything they can redeem them for. One way to use up the points left over after a major redemption is to redeem them for experiences. Some card issuers offer quite a few low-cost experiences that you can redeem points for, like food tours or city tours.
7. Redeem Via The Rewards Portal For Extra Bonuses
Take advantage of travel cards that give you a bonus for redeeming through their travel portals. For instance, Chase Ultimate Rewards and Bank of America both have travel portals; if you book your trips through their portals, your points are worth more. With Chase, you earn 25 percent more — that's a lot!
Right now, I have 7,670 Chase Ultimate Rewards points (which isn't that many, I know — I recently redeemed a bunch of points for a trip!). If I redeem those points through Chase for travel, they'll be worth $95.88. That might not seem like much, but imagine you recently received a welcome bonus of 50,000 points. If you booked your travel through the Chase Ultimate Rewards portal, those 50,000 points would be worth $625 instead of $500. That's a big difference!
Also, Chase and other issuers sometimes offer a 25 percent bonus if you redeem for their "pay yourself back" statement credit option. So it pays to be flexible about redemption options and make sure you redeem for the best deal.