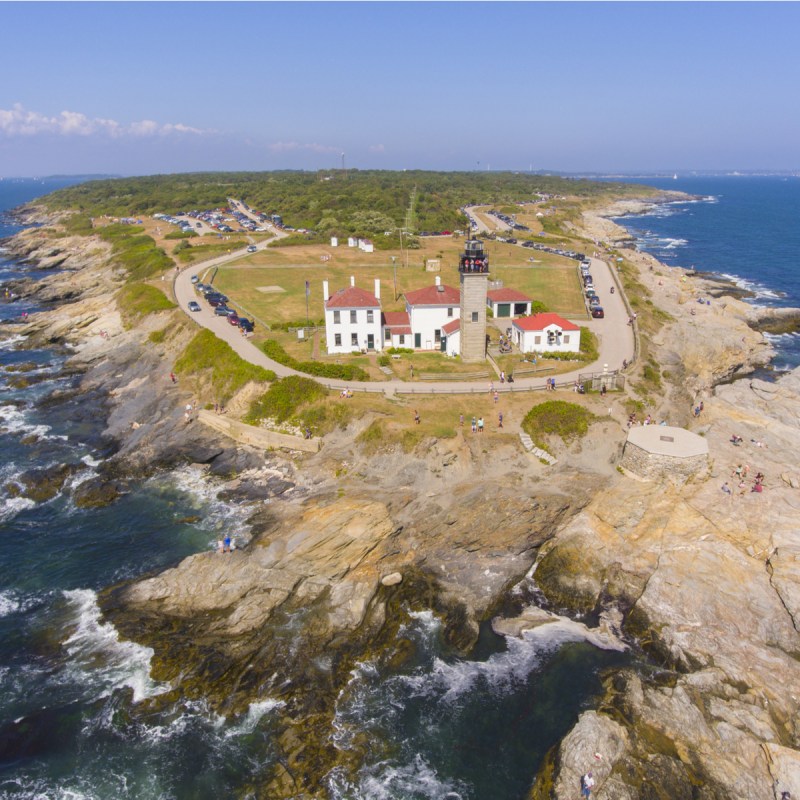 Looking for a special building to call your own? How about your very own lighthouse?
The United States Coast Guard has been slowly eliminating lighthouses from government inventory over the years. Four more are being made available at no cost through the General Services Administration (GSA).
But there is a catch.
Before the GSA turns over the buildings to a new owner, the entity to take control must meet certain criteria outlined in the National Historic Lighthouse Preservation Act of 2000. The new owner must be:
Federal agency
State or local agency
Non-profit organization
Educational or community development organization
Park, recreational, cultural, or historical preservation group
Watch Hill Light
Westerly, Rhode Island
Built in 1855, this lighthouse is a three-story granite block tower and with a cast-iron and glass lantern on top. It includes a garage/workshop built in 1939 and includes 4.5 acres on its peninsula.
Beavertail Light
Jamestown, Rhode Island
Built in 1856, Beavertail marks the entrance to Narragansett Bay. The 64-foot granite lighthouse sits on approximately seven acres and includes six buildings.
Cleveland Harbor West Pierhead Light
Cleveland, Ohio
Located on Lake Erie and built in 1911, the lighthouse is a 50-foot tower with an attached fog signal building. It is listed on the National Register of Historic Places and is known among locals for transforming into an ice-covered structure in the winter.
Duluth Harbor North Pierhead Light
Duluth, Minnesota
Located on the north breakwater of the Duluth Ship Canal, the lighthouse was built in 1910. The steel structure stands 43 feet tall.
Beavertail might be the most interesting lighthouse on the list. It is the third oldest lighthouse in the country and is famous for being torched by British soldiers in 1779 as they withdrew from the new nation.
Despite its history, the government has no sentimental need to hold on to the structure.
"(Beavertail Light) has been determined to be excess to the needs of the United States Coast Guard," GSA spokesman Paul Hughes said.
Watch Hill is also an interesting property due to its location. One of its close neighbors is a beachfront home owned by Taylor Swift.
The Rhode Island Historical Preservation and Heritage Commission will help review applications for the two lighthouses in the state.
"They're hugely important for navigation, and they're particularly significant to Rhode Island as a whole," executive director J. Paul Loether told the Westerly Sun. "Nationally, they're part of the historic pastiche."
Ready for more lighthouse content? Consider