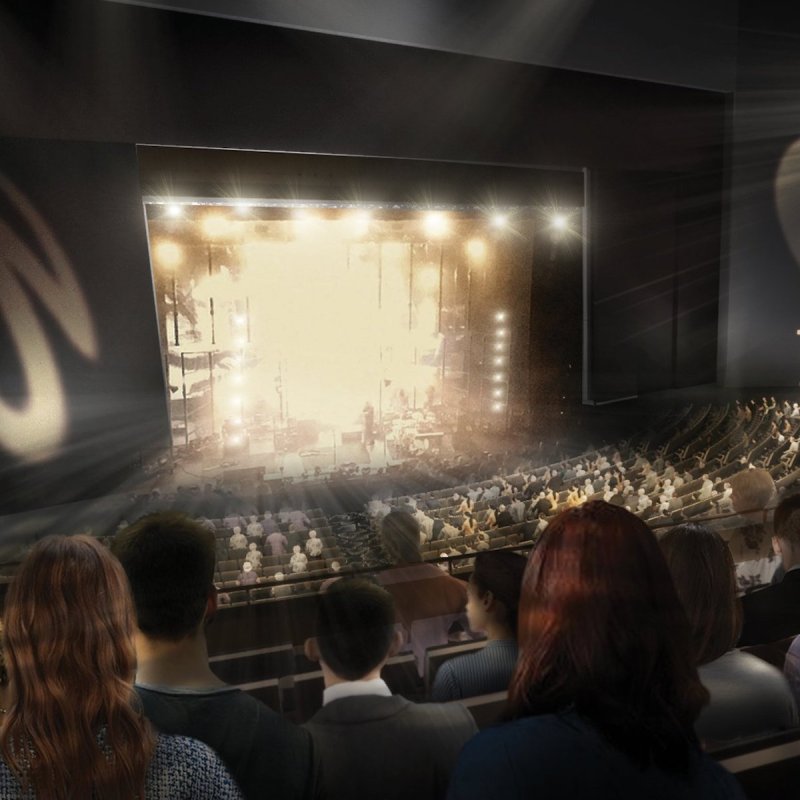 The first major hotel to open on the Las Vegas Strip in nearly a dozen years is getting ready to open its doors, but it will be another few months before its massive showroom welcomes entertainers.
But it will welcome A-list performers.
Resorts World Las Vegas has announced official dates for its first shows, with Céline Dion, Carrie Underwood, Katy Perry, and Luke Bryan lined up for the Theatre at Resorts World, a 5,000-seat arena that remains under construction even as the hotel prepares to welcome guests starting June 24.
Dion will be the first to perform, with 10 shows scheduled starting November 5. Underwood will follow with six shows in early December, followed by Perry. She will play eight shows, including New Year's Eve and in early January. Bryan is set for six shows in February.
Tickets for all 30 shows go on sale May 24. A pre-sale for Citicard holders begins May 18.
"We are incredibly proud to welcome this incredible roster of superstar entertainment partners to their new home at The Theatre at Resorts World Las Vegas and look forward to the exciting performances to come," Scott Sibella, president of Resorts World, said in a statement.
The showroom gives the Strip another option for major headliners. Park MGM, Planet Hollywood, and Caesars Palace all have showrooms with capacity of 4,100 to 5,500 attendees. T-Mobile Arena, the MGM Grand Garden, and Mandalay Bay Events Center fit between 12,000 and 20,000 spectators, but all are used for single-event shows.
Resorts World officials say none will compare to its new venue.
The multi-level concert hall will have the largest stage on the Strip, with the furthest seat only 150 feet from the stage. It will feature unobstructed sightlines and more than 265 speakers placed throughout the venue.
Tickets will be in high demand by both visitors and Las Vegas residents. Last month, Park MGM announced the July return of Bruno Mars to its venue for nine shows, and those tickets sold out in a matter of minutes.
Dion has a long history with Las Vegas, holding the record for the longest residency on the Strip. Over the course of 16 years, she played 1,141 shows at Caesars Palace, ending her run in late 2019.
Underwood, Perry, and Bryan have all performed concerts in the city, but it is the first residency for each. Resorts World officials have yet to announce if the four will be returning for longer or frequent engagements, which tends to be the pattern of most Las Vegas residencies.
Performance dates for the headliners are:
Dion: November 5, 6, 9, 10, 12, 13, 16, 17, 19, 20.
Underwood: December 1, 3, 4, 8, 10, 11.
Perry: December 29, 31; Jan. 1, 7, 8, 12, 14, 15.
Bryan: February 11, 12, 16, 18, 19, 20.
Resorts World also has two high-profile DJs on its talent roster. Zedd and Tiesto will be resident DJs at Zouk Nightclub and Ayu Dayclub.
Further Reading: