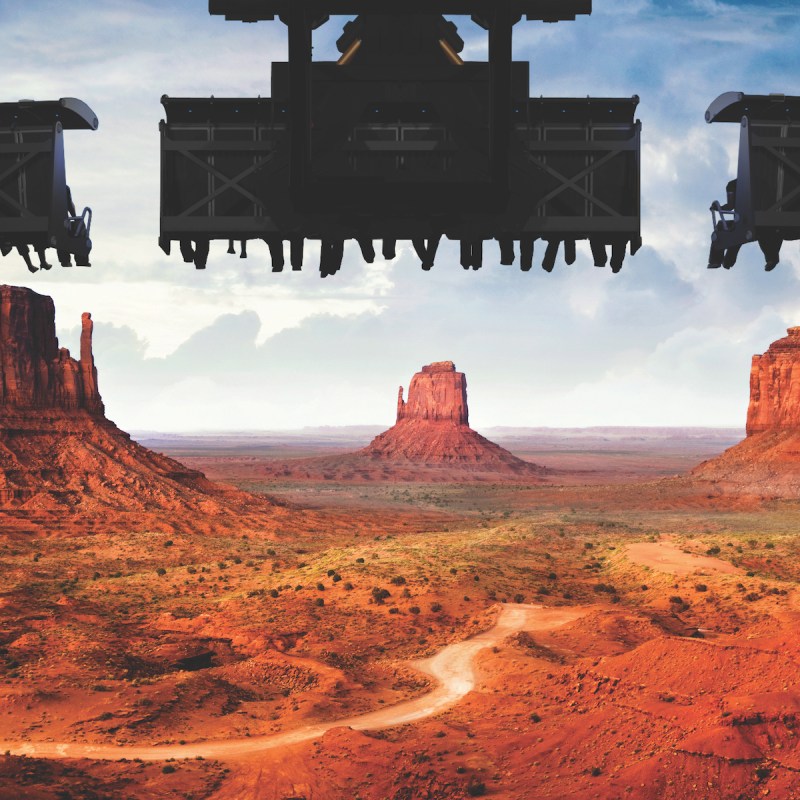 Once you've lost all you care to lose at the casinos, seen a show or two, and filled up on all the fabulous food choices, you'll want to check out the new attraction coming to the Las Vegas Strip this fall. Okay, maybe do it before you indulge at dinner.
It's called FlyOver, and it will take riders for a rarely seen view of Las Vegas and the surrounding area. If you've ever ridden Soarin' Around The World at Walt Disney World's EPCOT, this is similar, and I LOVE Soarin'.
FlyOver will feature iconic destinations of the American West. You'll glide above the Las Vegas Strip, Grand Canyon, Zion and Arches National Parks, Lake Tahoe, and more. While getting a virtual bird's-eye view of those locations may not seem spectacular, it's the unexpected that will make you feel like you're truly soaring past these destinations.
We've embedded a bit of what you'll see above, but what you won't be able to experience on your phone or computer are the special effects. Things like wind, mist, and scents from the specific places that heighten the experience. It's difficult to describe, but you'll walk off the ride looking at the person next to you saying, "Did you smell that?" and "Did you feel that?"
During the experience, riders are lifted to view the 52-foot spherical screen. You'll barely remember there are people around as your seat soars, dips, and turns during your flight. 
FlyOver will be located next to Hard Rock Cafe on the Las Vegas Strip. The exact opening date is yet to be announced. The experience is part of attractions and hospitality company Pursuit.  It's Pursuit's third FlyOver location. The other two are located in Vancouver, Canada, and Reykjavik, Iceland.