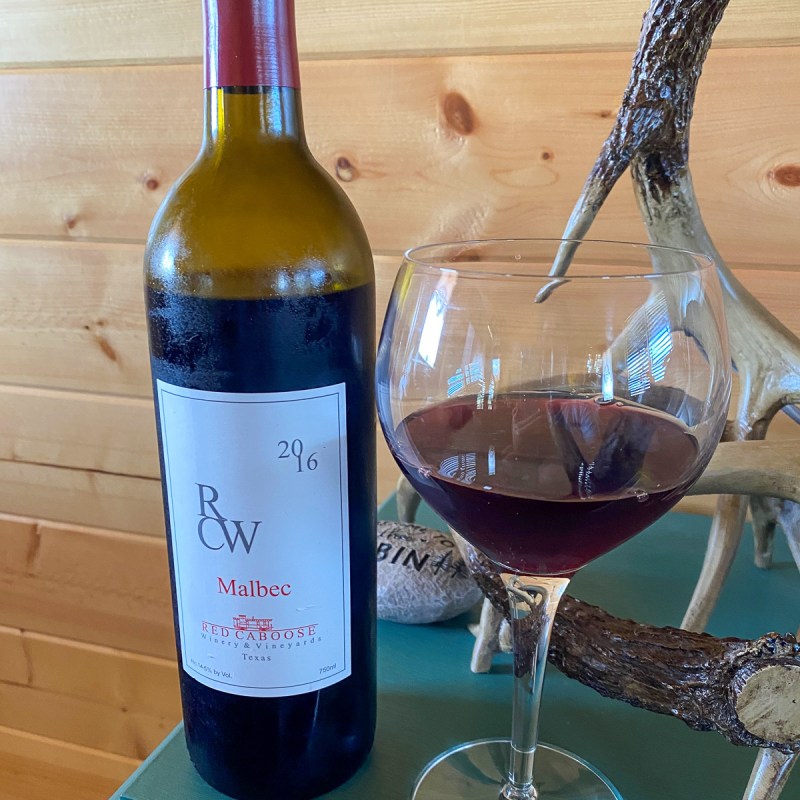 Meet the master winemakers, tour the carefully cultured vineyards, taste the award-winning wine, and most of all, relax and unwind. That's our goal as we explore nine Cross Timbers Wineries you should know. The Cross Timbers Wine Trail, within the Cross Timbers ecoregion of Texas, spans from the Red River, south to Waco, east of I-35, and west to Abilene.
You can break the area up into three separate trails. The Northern Trail consists of nine wineries from the Red River to Wichita Falls. From Springtown to the south of Fort Worth and west to Abilene, the Central Trail makes up eight wineries. The Southern Trail featuring fourteen wineries runs from Granbury, south to Hico, and west to Brownwood. That's 31 wineries within an hour's drive from Fort Worth. I've chosen nine of my favorites.
Texas wines have come a long way, ranking as the fifth-largest wine-producing state, with over 400 wineries. Texas ranks as the seventh-largest producer of grapes with over 5,000 acres of vineyards.
These Cross Timbers wineries make wine entirely from Texas grapes and mostly right from their vineyards. You'll travel through some of the most scenic areas of Texas, where Comanche Native Americans roamed, now home to historic towns and cattle ranches.
1. 4R Ranch Vineyards And Winery In Muenster
The Wind Shed Tasting Room and Deck offers 270-degree views of the picturesque Red River Valley, a place to relax and enjoy award-winning estate wines produced from Cabernet Sauvignon and Viognier vineyards on Walt Roper's ranch. With almost too many awards to list, the 2016 Tempranillo/Malbec boasts four medals, including the 2018 Lone Star International Wine Competition Silver Medal. The 2016 SCS Reserve won the 2019 San Francisco Chronicle Wine Competition Bronze Medal, to mention a couple.
Tastings on Friday, Saturday, or Sunday are available by reservation only, with special notice for larger parties. The staff will guide you through the extensive wine list with a flight of four tastings. The 2019 Viognier with rich apricot, pear, and floral aromas is refreshing. I love a great Malbec, and this 2019 Malbec has accents of dark plum flavors with a subtle tobacco finish. The 2018 Zinfandel flows with toasted oak and baked plum, with soft tannins. Finish with the Portejas, a port-style red wine blended from multiple vintages of Texan-harvested Touriga Nacional grapes, for a tawny, round sweetness and a finish lasting long after sunset.
Pro Tip: As a Club 4R member, you have the option for overnight stays at the 4R Ranch GastHaus, offering three bedrooms, two baths, plus a complimentary continental breakfast overlooking Camp Creek.
2. Brushy Creek Vineyards In Alvord
Brushy Creek struck gold in 2016 with a Double Gold Medal for the 2015 Semillon and a Gold Medal for the 2013 Tempranillo at the San Francisco International Wine Competition. These handmade wines in small productions are shipped anywhere in Texas and other states where they have permits.
The award-winning Trebbiano Dry, loaded with citrus flavors, has a flinty minerality with clean acidity and a crisp finish. The Brushy Creek Tempranillo 2015, aged in a combination of new American and then new Hungarian oak barrels, features a massive, tannic wine with cherry, leather, and earth notes. The Sunset Red, a 2018 Lone Star International Gold Medal Winner and #1 Bestseller, boasts oaky, smoky, spicy-sweet wine, known as the BBQ wine. Choose from two after dinner and port wines, the decadent Orange Moscato or the Ruby Port Tannat 2008, with bouquets of chocolate complimenting blueberry undertones.
Pro Tip: Stay at Cottage and Corral, a unique country getaway. For the best trail riding, mountain biking, hiking, or decompressing, this cottage is 2.4 miles from the winery.
3. Lost Oak Winery In Burleson
The 52-acre award-winning Lost Oak Winery features a 2.25-mile Bike & Hike Trail, winding along Village Creek that is open to the public. The vineyard hosts tastings, food pairings, weddings, and concerts in the relaxing winery experience. Enjoy Happy Hours, Concerts on the Lawn, Wine Club Pick-up Parties, and once a month Yappy Hour where puppies mingle.
Reviewing the extensive list of awards, choose wines shipped directly to you, like the 2018 Mourvedre Rose highlighting aromas of light honeysuckle mixed with wild berries, strawberries, and prickly pear juice. The 2018 Double Diamond Merlot greets you with a rich ruby hue and flavors of cherries, red currant, with hints of black pepper. The 2017 Cabernet Sauvignon Reserve offers a nose of a baked caramel apple with a flavor explosion of mulberry jam and hints of softly sweet tobacco.
Pro Tip: Within walking distance to the winery, stay at this Airbnb guest suite.
4. Dove Ridge Vineyard In Weatherford
The 56-acre family-owned property, Dove Ridge Vineyard, offers picturesque views of the rolling hills and beautifully lush vineyards that make a perfect wedding backdrop, complete with all your wedding resources in one place. Visit the winery store, the tasting room, or join the wine club.
The 2019 Viognier has hints of pineapple, honeysuckle, and peach nectar; the 2018 Tempranillo features rich flavors of cherry, plum, and dried figs; and the 2018 Sangiovese boasts notes of wild raspberry, dark cherry, and plum.
Pro Tip: Stay at the Old Liberty School House B&B in Azle, nine miles away.
5. Bluff Dale Vineyards In Bluff Dale, Near Granbury
Bluff Dale Vineyards offers wine tastings by the glass or bottle as you sit on the porch overlooking the scenic country views on 15 acres of vineyards.
Choose from whites like Chardonnay or White Cliff; the reds like Cabernet Sauvignon or Nexus, a sweet wine great with Italian or Mexican dishes. The Vintage Port has a nutty flavor that warms the heart.
Pro Tip: Stay close by at Iron Horse Inn in Granbury.
6. Bull Lion Ranch, Vineyards, And Winery
Family owned and operated for over 25 years, the working ranch raises Registered Red Angus and Performance Paint Horses. In 2010, the Italian Tordiglione family continued a 100-year wine growing business on the farm near Chalk Mountain, producing old world wines from 100-percent Texas grapes.
Sample the Dago Red, a sweet red Italian table wine made from their Montepulciano grapes. The 2017 Tempranillo Spanish Varietal boasts a bold, smooth, dry red, winner of the 2018 Lone Star International Competition Silver Medal. An Italian Texas Varietal, the 2016 Cabernet Sauvignon is smooth and dry, "an award winner this year," predicted famed Texas winemaker Patrick Johnson.
Visit the Bull Lion Ranch and Vineyard in Chalk Mountain on Saturdays, the wine shop in Glen Rose Thursday to Sunday, the Wine Shop & Tordiglione Italian Market in Granbury open Tuesday to Sunday, or the Grapevine Wine Shop coming soon!
Pro Tip: Stay at the unique Birdhouse by Skybox Cabins near Glen Rose.
7. Red Caboose Winery In Meridian
Red Caboose Winery produces award-winning Texas wine, beer, and spirits from estate-grown grapes using sustainable methods by hand, naturally, with superior quality grapes. The winery boasts multiple Best In Texas Awards at Grapefest in Grapevine, winning over 60 medals at the Houston Livestock Rodeo Wine Competition, and double gold and best of show in the 2012 Finger Lakes International Wine Competition in New York, mentions Gary McKibben, who started the vineyards in 2002. His son Evan is the winemaker and vineyard manager, keeping it all in the family.
The Viognier, 2017 offers rich floral earthiness with beautifully balanced, slightly sweet flavors and a smooth finish. The award-winning La Reina Tempranillo is a big whole-body red wine aged in American white oak for a minimum of 18 months, with earthy flavors and hints of smokiness. The 2016 Malbec is grown in the estate vineyard, full-bodied with hints of spice and fruits, medium tannins, and fresh woody characteristics, aged in American oak for 32 months.
Visit the wine tasting shop in Clifton and the distillery located behind the shop for vodka, jalapeño vodka, cilantro vodka, brandy, and gin.
Pro Tip: Stay at the Young Ranch Guest House, a 100-year-old Norwegian rock house outside Meridian.
8. Brennan Vineyards In Comanche
Founded in 2001, Brennan Vineyards is one of the oldest homesteads in Texas in the historic McCrary House. Enjoy a sophisticated tasting experience or sip a glass of wine on one of three patios. Savor five tastings of your choice, one barrel sample, a Brennan glass, a charcuterie board, and a behind-the-scenes tour.
Sip the Three White Chicks, which perfectly pairs with BBQ. The 2018 27 Counts made of 100 percent Cab Franc tells the story of Old West outlaw and gunfighter John Wesley Hardin. A medium-bodied easy-drinking Rhone-style blend is an excellent choice for the novice or experienced. The Buffalo Roam is a blend of Syrah and Mourvedre.
Pro Tip: Stay at Hays Manor B and B in a genuinely historic home built in 1880, located on 8 acres, six blocks from the town square. For fine dining, visit Harvest Restaurant.
9. Barking Rocks Winery In Granbury
Nestled around the corner from downtown Granbury, Barking Rocks Winery is famous for "making wine, friends, and memories happen!" Tastings include five wines of your choice. 2018 Blanc Du Bois is a new release with aromas of grapefruit, pineapple, and floral notes. The 2016 Tempranillo is an earthy and full-bodied wine boasting boysenberry and white balsamic, ripe figs, black cherry, and leather. The 2015 Mercedez Blenz is a dark ruby-colored blend of Malbec, Petite Verdot, and Cabernet Sauvignon aged in new French oak for two years.
Pro Tip: Discover a new boutique hotel in Granbury on Pearl Street, Hotel Lucy, combining historic charm and modern luxury.
In conclusion, relax and sip a glass of fine wine, stay in our historic towns, and eat savory Texas cuisine. Support Texas wine agriculture; drink Texas wine.
Related Reading: