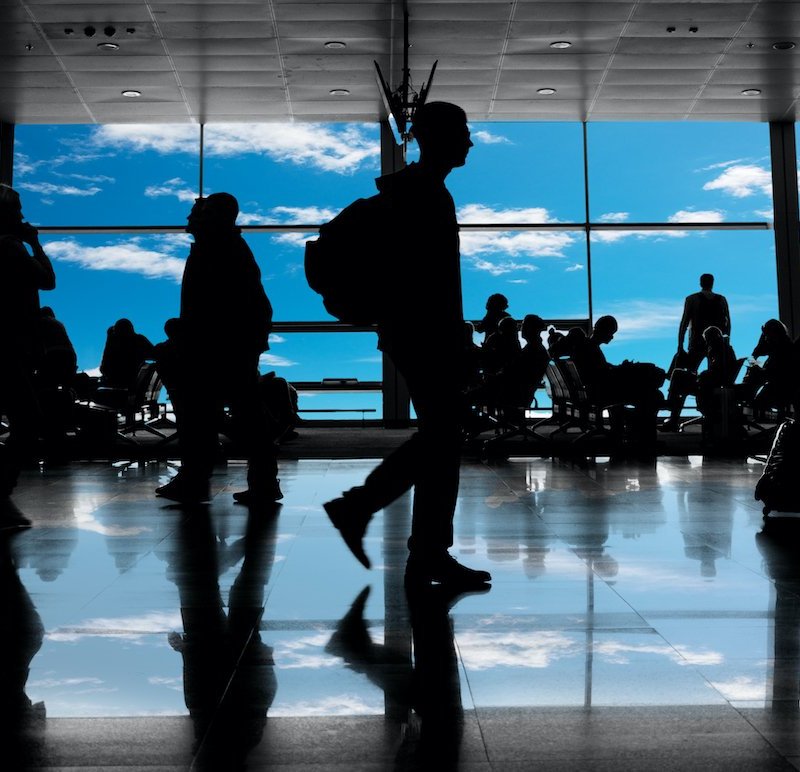 For the first time in 22 years, Atlanta's Hartsfield-Jackson International Airport is not the busiest in the world.
According to data released this month by Airports Council International (ACI), Guangzhou Bal Un International Airport in China had the most passenger traffic in 2020. Seven of the top 10 airports on the list are in China.
"While we have been proud of our title as the busiest in the world, 2020 was an unprecedented year, with unprecedented challenges, impacting travel across the United States and the globe," Atlanta Mayor Keisha Lance Bottoms said in a statement. "Hartsfield-Jackson's top priority remains providing a safe and efficient experience for the traveling public."
Unprecedented is a good word to describe air travel in 2020. Global passenger traffic at the world's airports decreased 64.6 percent, including a drop of 45.7 percent at the 10 busiest airports.
According to the ACI, Atlanta fell to second on this year's list with 42,918,685 passengers, a decrease of 61.2 percent from 2019.
Two other U.S. airports placed in the top 10, with Dallas-Fort Worth fourth with 39,364,990 passengers and Denver seventh with 33,741,129 passengers.
The numbers represent total passengers enplaned and deplaned, with passengers in transit counted once, according to the ACI.
"Our status as the nation's most efficient airport is extremely important to Atlanta," Interim Airport General Manager Balram Bheodori said. "Maintaining efficiency benefits the airlines, the concessionaires, and most importantly, our passengers."
In 2015, Atlanta's airport became the first in the world to handle more than 100 million passengers in a calendar year. In 2019, it topped 110 million.
"The impact of the COVID-19 pandemic on global passenger traffic brought aviation to a virtual standstill in 2020, and we continue to face an existential threat," ACI World Director General Luis Felipe de Oliveira said in a statement.
The ACI measures a number of other metrics in its annual survey, including total landing and takeoffs at the world's airports. Atlanta topped that list with 548,016 flights during the year, taking over the top spot held in 2019 by Chicago's O'Hare International.
The airport movement list is dominated by U.S. airports, with O'Hare second, Dallas-Fort Worth third, Denver fourth, Phoenix fifth, Charlotte sixth, Los Angeles seventh, and Las Vegas 10th.
While passenger flights were down considerably, cargo flights actually increased in 2020. Air cargo volumes in the top 10 airports grew by 3 percent in 2020. The ACI attributed the gain to an increase in demand for online consumer goods, pharmaceutical products, and personal protective equipment.
Memphis International Airport topped that list, which isn't a surprise since it is home to FedEx. Other U.S. cities on the list include No. 4 Anchorage, No. 5 Louisville, No. 8 Los Angeles, and No. 10 Miami.
For strictly international passengers, Dubai again topped the list with nearly 26 million passengers in 2020. That number, however, represented a 70 percent drop from 2019.
The ACI is seeing signs of recovery for the industry, particularly in areas where vaccines are more prevalent.
"The findings show that the impact remains uneven with different regions experiencing different challenges and requiring different policy decisions and support from governments to lay the foundation for recovery," Felipe de Oliveira said.
"With some positive signs of recovery, especially in countries with high rates of vaccination, a sustained global recovery will only be realized with an escalation of vaccination campaigns, the continued development of digital health passes, and coordinated and cohesive policy support from governments."
You can read up on the latest travel news here.