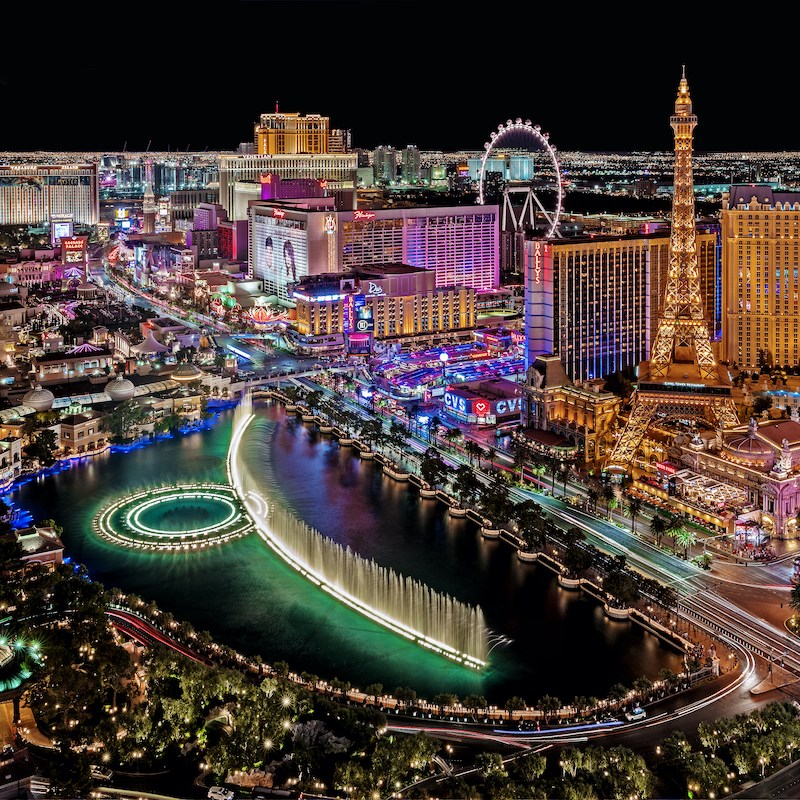 A new resort hasn't opened on the Las Vegas Strip since 2010. That's about to change.
Resorts World Las Vegas just announced that its $4.3 billion, 3,500-room property will open June 24.
"We are filled with gratitude and excitement as we approach our opening this June and hope to play a role in Las Vegas's rebound after what has been an incredibly challenging year for the destination and greater hospitality industry," Scott Sibella, President of Resorts World Las Vegas, said in a statement. "Resorts World Las Vegas will redefine the hospitality standard in Las Vegas with unmatched dining and entertainment, more variety of hotel accommodations than anywhere else on the Strip, and the city's most progressive technology."
A Historic Site
Resorts World Las Vegas is being built on a historic site, which was home to a Las Vegas icon. Indeed, ground for the resort was broken in 2015 on the 88-acre site of the old Stardust, a 3 NBC Las Vegas article reports. The timing, resort officials say, is working out well because the resort will open "as COVID-19 begins to fade," the article continues.
"It looks like it's gonna be perfect timing because of how things are starting to improve with the pandemic," Sibella says in the 3 NBS article. "A lot of finish work and all the major stuff has been done. The roads are being paved now, so we're on schedule. I'd say 98 percent of the property will open at one time."
Heart Of The Resort
Through what ownership calls "a historic partnership with Hilton," Resorts World Las Vegas will offer 3,500 luxury guest rooms and suites from three premium Hilton brands. That, they add, is the "largest multi-brand deal in Hilton's history." It will include the world's largest Conrad Hotels and Resorts property, one of the first LXR Hotels and Resorts locations in the U.S., and a Hilton Hotels and Resorts hotel. Each hotel brand will have its own entrance and lobby.
Here's how the rooms will break out: Las Vegas Hilton at Resorts World will feature 1,774 full-service guest rooms and suites, according to the resort. Meanwhile, the Conrad Las Vegas at Resorts World will offer 1,496 contemporary guest rooms and suites. Finally, the resort explains that the Crockfords Las Vegas, LXR Hotels and Resorts will feature 236 ultra-luxury guest rooms and suites.
Ready For Work And Play
Resorts World Las Vegas is built to accommodate a staple of Las Vegas business: Meetings and conventions. To meet that demand, the resort will feature 250,000 square feet of meeting and banquet space.
That said, this is Las Vegas, so the resort's casino naturally figures prominently. As the resort notes, what it calls a "next-generation casino floor" will feature "117,000 square feet of gaming complete with slots, table games, a dedicated poker room, high-limit areas, and a sportsbook."
Finally, let's not forget the history of shows and entertainment in Las Vegas. To continue that tradition, Resorts World Las Vegas will feature a 5,000-capacity concert and entertainment venue, which management explains, will host everything from "star-studded concerts to convention, corporate, and sporting events."
Know Before You Go
Las Vegas is open; however, visitors are reminded to maintain a social distance of six feet between others, wear a face mask when in public, and wash hands often. More safety information about specific resorts, hotels, casinos, and attractions may be found here.
Related Reading: