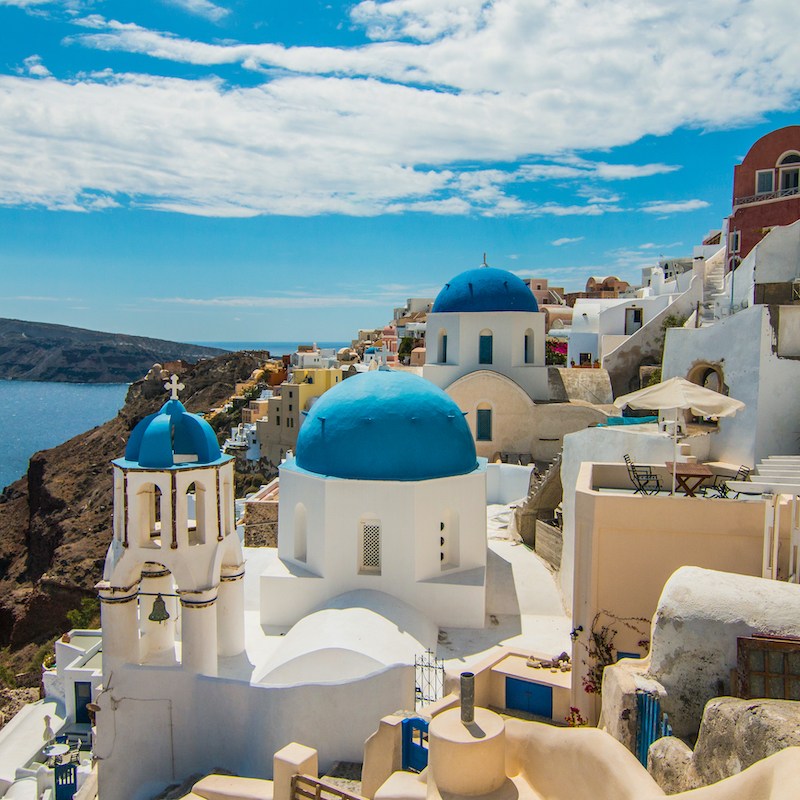 If you've been itching for a chance to travel to Greece, it looks like you'll soon get your wish. Although the country plans to reopen to tourists May 14, it will drop quarantine restrictions next week for travelers from the European Union as well as the U.S., Britain, Serbia, and the United Arab Emirates as long as they meet certain conditions, an article on The Guardian reports.
"It's a pilot opening," government spokeswoman Aristotelia Peloni told reporters, a Medical Express article reports. "It involves visitors coming either with vaccine certificates or following PCR tests."
A Strict Lockdown
Greece has been closed to U.S. citizens since March 2020, when the country instituted a national lockdown due to the spread of the COVID-19 virus. Although Greece did open its borders to visitors from nearly 30 countries last July, that welcome did not extend to U.S. citizens because there were so many COVID-19 cases in the U.S., a Forbes article notes.
Then, last November, Greece ordered a new national lockdown — including for Greek nationals — that required a quarantine when entering Greece, CNN reports. At the same time, Greece began a nationwide curfew, which runs from 7 p.m. to 5 a.m. The curfew begins two hours later on weekends.
Gradual Reopening
Tourism is a major industry for Greece, which explains why the country is working to reopen its borders by May 14. Last month, in a trial of sorts, the country lifted a one-week quarantine rule for Israeli travelers who have either been vaccinated for COVID-19 or tested negative.
Here's how the next phase will work: Beginning April 19, travelers from the EU, U.S., Britain, Serbia, and UAE, will be able to skip Greece's mandatory quarantine under two conditions, a Reuters article reports. The first option is to produce documentation showing they have received two doses of a COVID-19 vaccine. The second option is to produce documentation of a negative PCR test carried out 72 hours before arriving in Greece.
"Under the plan, airports will reopen in Kos, Mykonos, Santorini, Rhodes, Corfu, Athens, Thessaloniki, and Chania and Heraklion on Crete," a senior tourism ministry official who requested anonymity said in The Guardian article. "We're not expecting tourists to start arriving en masse, but the system needs to be tested. It can't be switched on, in one go, overnight."
Know Before You Go
Travelers to Greece will need to follow the same restrictions as Greek residents, which includes adhering to the nightly curfew and limiting travel between regions. What's more, bars and restaurants are still closed to indoor dining, and while small shops such as hair salons have reopened, appointments are required.
For Greek vacation inspiration, consider all our Greece content here.