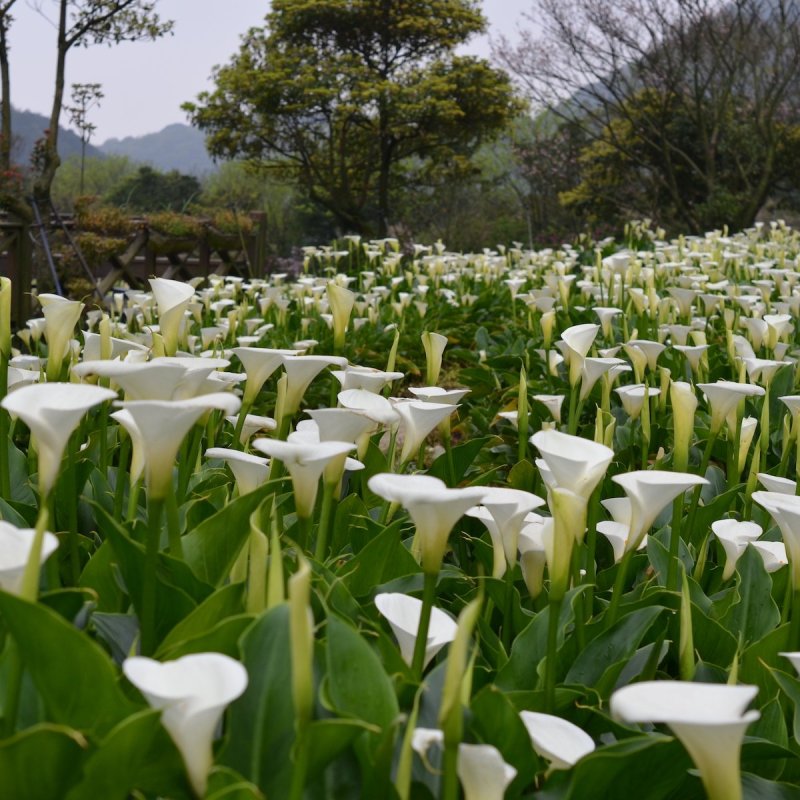 Taiwan — or indeed anywhere in Asia — was not on my travel radar when my son and his girlfriend, a native of Taiwan, visited me in Arizona for Christmas a few years back. Even though I had done a fair amount of international traveling by then, Asia was still just a dream.
My son, on the other hand, was in the midst of planning his first trip to Asia. Knowing that he intended to accompany his girlfriend on a trip to her home country that spring, I had included a Taiwan guidebook and a Mandarin phrasebook in his gifts that Christmas.
That little gift led to a long Christmas Eve conversation about their upcoming trip, and ultimately, to an invitation from the young couple for me to join them for part of their trip to Taiwan in March, just three months away. I knew that they were contemplating marriage at that point, and I jumped at the chance to see the native country of my future daughter-in-law and meet her family.
By that January, I had enrolled in a community-college conversational Mandarin language class, and I was quizzing my instructor, a young engineering student from China, for tips on appropriate gifts and greetings when I would meet the family of my son's soon-to-be wife. (Her advice: Chocolate is good, but hold off on the hugs.)
Falling For Taiwan
Having traveled extensively with my son while he was growing up, and a bit with my future daughter-in-law, as well, I was not surprised at how much fun our trip turned out to be. I thoroughly enjoyed my time with them, walking the streets of Taipei, catching the super efficient metro, and taking train rides to nearby towns.
What did take me by surprise a bit was how much I ended up loving Taiwan. Prior to my trip, my knowledge of Taiwan was limited largely to school lessons about the nation's history. I was a relative newcomer to the culture and the people.
Before I arrived, I had envisioned Taipei mostly as a modern city of high-rise buildings and busy streets. While it's true that the city is somewhat hectic, it turned out to be so, so much more than that.
Now when I think back to the trip, I'm flooded with happy memories of misty fields of calla lilies, afternoon snacks of luscious mango shaved ice, and night markets teeming with vendors offering everything from sesame-coated mochi to grilled squid to trendy handbags.
My week-and-a-half stay in Taiwan fulfilled all of my dreams about what traveling in Asia could be. Owing to its central location — about 100 miles east of mainland China, a two-and-a-half-hour flight from Japan, or a three-hour flight from Southeast Asian countries like Vietnam and Thailand — the island nation has strong influences from all of its neighbors, as well its own ancestral roots of the Hakka people.
Remarkable Cuisine
You really can't talk about Taiwan without raving about the food. It was certainly a central part of our visit.
Our group tried to sample a bit of just about everything. That included the traditional Taiwanese dish of beef and noodles, the crispy/thin scallion pancakes, and Xiao long bao (broth-filled soup pork dumplings) for my son and daughter-in-law. And for me, a seafood lover, the freshest and most delectable grilled fish and sushi I had ever tasted.
Some of my favorite meals of the trip were served at Tiaori, a little bed and breakfast in the Jiaoxi Township located near the island's east coast, a short train ride from Taipei. There, the chef, who had trained in Japan, served up a dinner and breakfast consisting of multiple dishes of locally sourced grilled fish, beautifully crafted sushi, spicy pickled vegetables, and several variations of silky tofu.
The township of Jiaoxi, which is also known for its scallion pancakes, unique bakery items, and numerous hot springs, makes a great overnight trip from Taipei.
Pro Tip: For a mind-boggling array of fresh seafood, snacks, sushi, and packaged condiments, visitors should be sure to check out Taipei's Addiction Aquatic Development, a gourmet fish market in the Zhongshan District.
Night Markets
Along with its wonderful cuisine, Taiwan is also synonymous with night markets — a phenomenon that combines features of farmers markets, seafood markets, and flea markets — with the feel of a night-time carnival thrown in. All over the city, the streets and alleys are transformed into bustling booths and shops.
The Taiwan tourism website describes the night markets as specializing in an enormous variety of snacks, including oyster omelets, fried rice noodles, tempura, Tainan danzai noodles, Taiwanese spring rolls, tube rice pudding, and braised pork rice. It adds: "Food is cheap and delicious, and by no means inferior, while each specialty gives you an insight into the people of the area it originates from."
Pro Tip: Dozens of night markets exist throughout Taiwan, and several of the most popular ones are listed here.
Calla Lilies
On the second day of our visit, a friend of my daughter-in-law was kind enough to drive us to an area outside of Taipei that is famous for its fields of calla lilies. The day was a bit rainy, and I can never think about Taiwan without seeing images of rows of the delicate white flowers shrouded in mist. They're pictured at the top of this article.
Along with being beautiful and fragrant, the Miau-Ban Calla Lilly Garden also offers Asian cuisine dining spots and quaint outdoor areas for enjoying a cup of tea and a Taiwanese pastry.
Friendly People
Of course, I had the advantage on this trip of having a loving family welcoming me into their home. My daughter-in-law couldn't have been more accommodating, scrupulously translating for me (the Mandarin lessons only went so far!), and serving as a tour guide through the city where she had grown up and gone to college. Her parents and family were equally welcoming to both my son and me, as were her friends.
But even beyond that support, I found strangers to be kind and accommodating. Although English-speaking tourists seemed to be fairly rare during our March visit, everyone from the staff at the bed and breakfast to the shopkeepers and servers were helpful in trying to communicate.
Pro Tip: I would suggest having some basic familiarity with the Mandarin language before visiting Taiwan. I had learned the simple greetings and a few other helpful words beforehand, and it helped to pave the way for me.
Intense Journey
The plan was for me to join my son and his girlfriend in Taipei about a week into their two-and-a-half-week stay in Taiwan, when the three of us would explore Taipei and the surrounding area together.
While the plan worked out well, it required me to travel alone for the first time to an international destination, and on a 14-hour plane ride at that. I ended up taking the short flight from Phoenix to Los Angeles, and then flying on the Taiwanese airline EVA Air on a direct flight to the Taiwan Taoyuan International Airport. A few preparations for the long flight helped, like having a neck pillow, a blanket-like travel scarf, and warm socks. Overall, the flight was long but comfortable.
Pro Tip: If you are flying to Taiwan from the West Coast of the U.S. like I did, I recommend booking a flight that departs at about midnight. I departed from Los Angeles International Airport just after 12 a.m. and was able to get a fairly normal night's sleep on the plane. Because of the extreme time difference, I arrived in Taipei in the early morning hours (between 5 and 6 a.m.) of the next day. Even though I still had to deal with jet lag, it was manageable.
Further Reading: