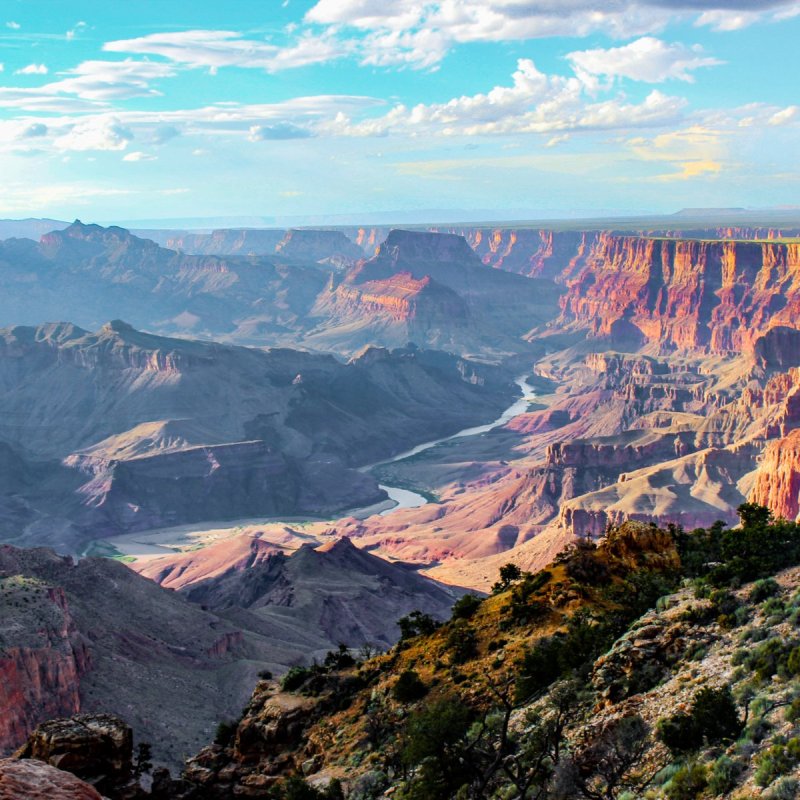 National Park Week, the weeklong celebration honoring America's national parks, is next week. To kick the week off — and make it even more fun — admission to every national park will be free on Saturday, April 17.
"Every national park has its own unique story to tell, yet so much of our nation's shared heritage can be found in the towering forests and vast desert expanses that make up our National Park System," Interior Secretary Deb Haaland said in a statement. "The outdoors has also proven to be a welcome refuge during the past year of the pandemic. I encourage everyone to enjoy the beauty and wonder of our national parks safely and responsibly."
National Park Week
There are more than 400 national park sites in the U.S., including those in American Samoa, Guam, Puerto Rico, the Virgin Islands, and the Northern Mariana Islands.
Every April, during the presidentially proclaimed National Park Week, the National Park Service (NPS) joins with the National Park Foundation — the official charity of America's national parks — to "celebrate America's treasures," NPS explains. This year, National Park Week is April 17 to 25.
Free Day Is Also ParkRx Day
Spending time in parks and nature offers benefits that can improve overall physical and mental health and wellness. For instance, research shows that being outdoors can boost your energy level, improve your overall mood, and even reduce stress, NPS notes.
With those benefits in mind, Saturday is not only one of the six free days each year at national parks, it's also what NPS calls ParkRx Day. NPS encourages everyone to "get out and enjoy the health benefits of the great outdoors" by "celebrating ways that nature promotes your physical and mental health, and boosts immunity."
You can even become a Park Health Ambassador to "explore wellness in nature." After following a few NPS steps to improve your own health by being outside and connecting with nature, you will then share your experience with others on social media using a series of hashtags. Full details on becoming a Park Health Ambassador can be found here.
The Fine Print
Okay, by now you're probably wondering what exactly "free" means. Here are the details.
On Saturday, or any of the other free days each year, NPS sites that normally charge an entrance fee will waive those fees for everyone. Please note that although the entrance fee is waived, that waiver does not cover amenity fees or user fees for activities, such as camping or boat launches.
It's also worth pointing out that entrance fees at national parks are always waived for some people. Free or discounted passes are available for senior citizens, active members of the military, families of fourth-grade students, and disabled citizens. Admission fees are also waived for Gold Star Families.
More information about the free or discounted passes can be found here.
Know Before You Go
NPS asks everyone attending national parks to "recreate responsibly." That means wearing a face mask inside all NPS-administered buildings, as well as outdoors when social distancing of six feet is not possible.
You'll also want to check current conditions before visiting a national park.
Finally, if you aren't comfortable visiting national parks in person yet, here's some good news. The National Park Foundation offers virtual tours of national parks so you can explore them from your home.
Related Reading: