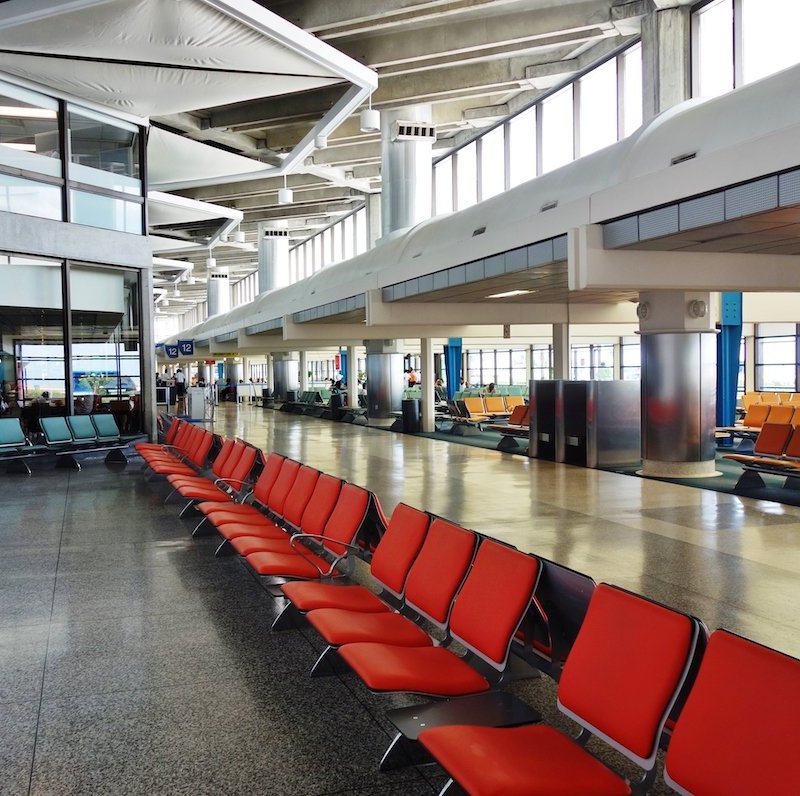 It's imperative to feel comfortable and safe while traveling. Medjet provides premier air medical transport, travel security, and crisis response memberships, providing peace of mind for an affordable price.
An eruption from the La Soufriere volcano in northern St. Vincent has forced airport closures and flight cancellations to the region. Grantley Adams International Airport in Barbados is the latest to shut down due to falling ash in the area.
Terry Layne, deputy chief executive officer for the airport, said it will remain closed until at least noon on Friday, April 16. Only authorized essential workers will be allowed at the airport.
"Passengers who have been affected as a result of this closure are asked to contact their respective airlines for alternative flight assignments," Layne said.
Adams International is a hub for regional flights in Barbados, Grenada, and other areas in the eastern Caribbean. It is located a little more than 100 miles east of St. Vincent, where the volcano has been erupting since Friday.
St. Vincent's Argyle International Airport has been closed since the eruption began.
Caribbean Airlines, based in Trinidad, has canceled and rerouted a number of flights throughout the region. Its website warns travelers of possible disruptions to any flight in the region.
The volcanic ash poses a significant threat to flight safety, the airline said.
American Airlines, InterCaribbean Airways, and LIAT, a regional carrier based in Antigua, have also canceled a number of flights.
The U.S. Embassy in Barbados has issued a natural disaster alert because of the eruption, warning of heavy ash fall and poor visibility in the region. St. Vincent, Barbados, and St. Lucia are among the areas to be most impacted, it said.
Its alert warns anyone in the region to follow the guidance of local authorities, limit outdoor activity, wear masks when outdoors, and contact the Embassy in Barbados for assistance, among other suggestions.
The eruption has caused power and water disruptions in St. Vincent, a country with approximately 110,000 residents. More than 20,000 residents have been evacuated to shelters in the south of the country and to cruise ships docked in the island ports.
Some residents are attempting to leave for neighboring islands in the Caribbean, but the airport closures have made that a near-impossible task, officials said.
For those that can leave, finding somewhere that will allow entry during the coronavirus pandemic is another challenge, officials said.
Scientists believe the eruptions could go on for weeks and will cause considerable damage not only to St. Vincent but to other islands as well.
At a news conference Sunday, Barbadian Prime Minister Mia Amor Mottley said her country is preparing for weeks of ash fall.
"As bad as it is, it can be worse, and that's the first thing we need to recognize," Mottley said. "We are living in uncertain times."
The volcano last erupted in 1979. It also erupted in 1902, an event that killed more than 1,000 residents.
You can read up on the most up-to-date travel news here.