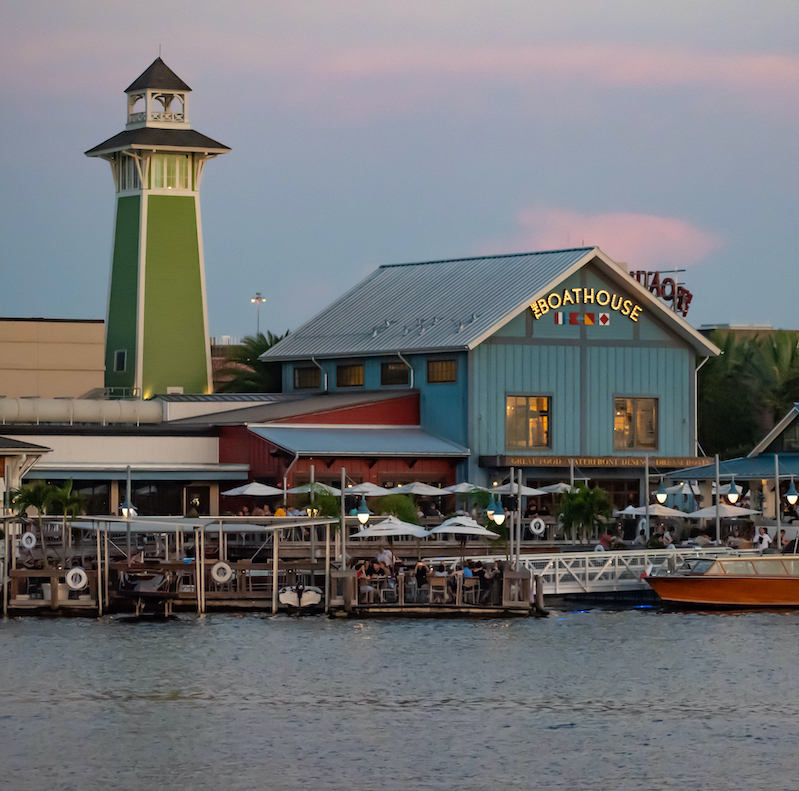 A Louisiana man recently found out how serious Disney takes its coronavirus protocols, ending up arrested after failing to undergo a temperature check at one of its Florida restaurants.
Kelly Sills, 47, was arrested and charged with trespassing after he skipped the mandatory temperature screening at the Boathouse, a Disney Springs restaurant.
Restaurant employees attempted to get Sills to go back to the tent outside the restaurant and have his temperature taken, but it escalated into an argument. Orange County Sheriff's deputies were called, and he was handcuffed and led out of the restaurant.
According to the Washington Post, the February 13 incident was captured on the deputies' body-camera footage. When Sills was told he would be arrested, Sills argued he had spent $15,000 on his vacation to bring his family from Louisiana to Disney World for a 5-night trip.
"I paid $15,000," Sills told deputies, according to the Post. "You can't trespass me if I paid $15,000."
A Disney spokesperson told the Post that almost all visitors to its properties cooperate with the protocols put in place. Among the rules is mandatory mask-wearing unless someone is actively eating or drinking, and temperature checks to enter the parks and certain retail and dining establishments.
"Guests have been overwhelmingly supportive of our protocols," Andrea Finger told the Post. "Millions of guests visit our theme parks each year, and in rare instances when things of this nature occur, we hold them accountable."
In an interview with the Post, Sills said he mistakenly entered the Boathouse through an exit and hadn't realized his error. He blamed restaurant employees for escalating the incident and compared Disney security to Nazis and the mafia.
"COVID is a very serious thing, but so is my vacation with my family," Sills told the Post.
According to the Orlando Sentinel, there have been other instances of guests ignoring the coronavirus protocols at Disney properties. A few guests have spit on, yelled at, or pushed employees when asked to comply with the rules.
As Sills was being led away by deputies, video footage shows him asking to have his temperature taken.
"They'll do that at the jail," a deputy tells him.
Sills has pleaded not guilty to a misdemeanor charge of trespassing after being warned. He is due back in court this week.
For the most up-to-date travel news, you can read the latest here.