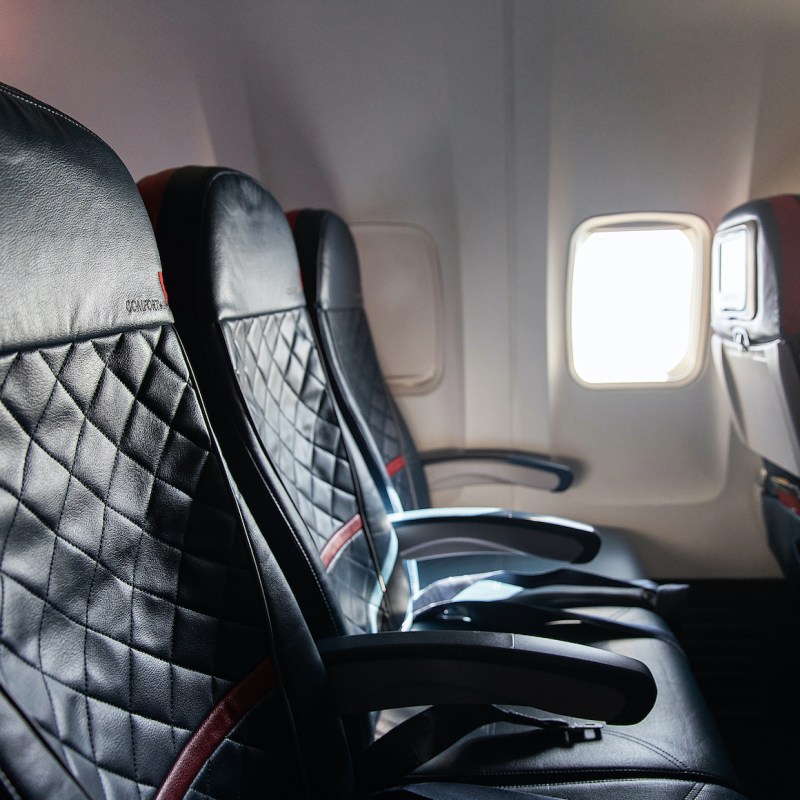 Delta Airlines said Wednesday that it would no longer block the middle seats on its flights starting in May, ending a policy that had been in effect for more than a year.
Delta was the final major carrier to continue the practice, which started at the outset of the coronavirus pandemic last spring. Most airlines had ended the policy in late 2020, if not sooner.
"While Delta's decision to block middle seats has given many customers a reason to choose Delta over the past year, the signature hospitality of our employees and the experiences they deliver to customers every day have also deepened their trust in our airline," Delta CEO Ed Bastian said in announcing the change.
Bastian said about two-thirds of its passengers will have been vaccinated by the start of May, giving him a strong reason to end the middle seat policy.
"The relationships we've built, together with the knowledge that nearly 65 percent of those who flew Delta in 2019 anticipate having at least one dose of the COVID-19 vaccines by May 1, are what's giving us the assurance to offer customers the ability to choose any seat on our aircraft," he said.
The opening of more seats doesn't mean relaxing other policies related to the pandemic, he stressed.
Masks will continue to be required at all times while onboard the plane, and added cleaning policies put in place will remain. Bastian said the airline will continue to follow the advice of experts at the Mayo Clinic, Emory University, and Delta's own Chief Health Officer Henry Ting.
"We take great pride in the trust we've built with customers by listening and delivering on what they said was most important, and that is the approach you can continue to expect," Bastian said.
Delta said it took a safety-first attitude during the past year, even though the airline says studies have shown the risk of somebody transmitting the coronavirus on a full flight with everyone wearing masks is nearly one in a million.
Other changes are coming to the airline as well, including the return on April 14 of on-board snacks and drinks, which had ended during the pandemic. Hot food options will return for first-class passengers on coast-to-coast flights in early June, and boxed food meals for other flights in July.
In addition, the airline is giving passengers more time to plan and rebook flights without penalty. Tickets normally expire after one year, but the airline announced any tickets set to expire in 2021, as well as any tickets purchased this year, will not expire until December 31, 2022.
You find read up on the most up-to-date travel news here.