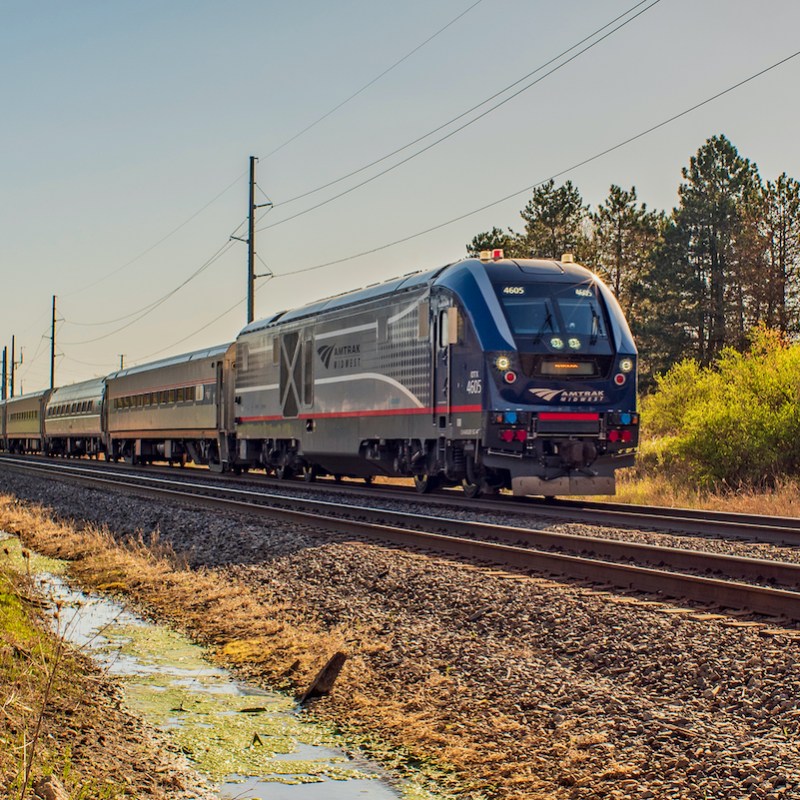 Passengers who want to travel by train in the Northeast this spring or summer have only a few days to snag a major deal from Amtrak.
Customers have until Friday to book travel at greatly reduced fares as low as $19.
The deals apply for travel from March 30 to September 30 in Amtrak's Northeast Corridor, which runs from Maine to Virginia and includes Boston, New York, Philadelphia, Baltimore, Washington, and other intermediate cities.
Passengers can travel in Business Class for as low as $39 one way, or in Coach for as low as $19. The deals are only available through Friday on the Amtrak website or its app.
Seating is limited for the sale, and upgrades are not permitted.
"Amtrak offers customers the ability to easily travel from downtown to downtown, free Wi-Fi, and the freedom to use phones and electronic devices at all times," the company said in a press release touting the deals.
The company also noted the ability to travel with small pets, expanded legroom, no middle seats, and a baggage policy that allows each passenger two personal items and two carry-on bags.
"Whether it's a trip with friends or a family reunion, there's plenty of occasions to reconnect with the people you've been missing over this spring and summer," the company said.
Amtrak has made many changes since the start of the coronavirus pandemic, adding new safety and cleaning measures, as well as contact-free enhancements throughout each trip. Among the changes:
Enhanced cleaning and disinfecting protocols aboard all trains and at all stations.
A face mask requirement for everybody at all times while on the train, except when actively eating or drinking.
Onboard filtration systems on all trains with a fresh air exchange rate of every 4 minutes.
Physical distancing in stations and onboard, including in cafe cars.
The changes have come to protect both passengers and employees.
"There is nothing more important than the safety of our employees," CEO Bill Flynn said in a statement earlier this year. "Since the start of the pandemic, our dedicated frontline employees have kept our trains running, providing a vital transportation service to essential workers."
Related Reading: