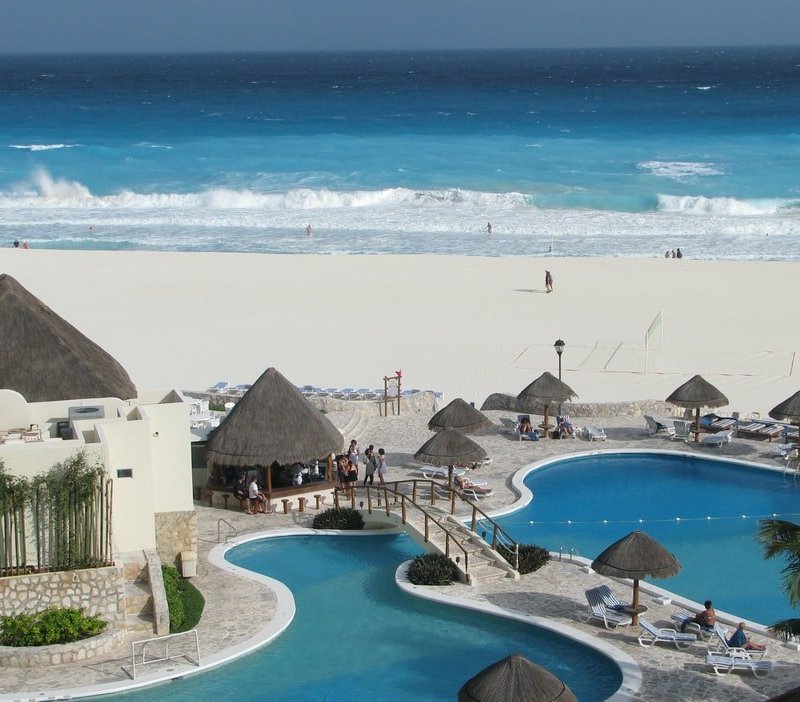 Traveling in 2021 and 2022 is taking on a new look. With airlines and destinations clamoring for your travel business, the intrepid traveler can explore more places for less money. The days of hordes of tourists packed together to gaze upon the Sistine Chapel or march shoulder to shoulder down Bourbon Street for Mardi Gras are gone for now. We are entering a new era of exploration, and we have a deeper appreciation of our ability to travel and see the world
Travel is becoming a more personal adventure, more about exploring the possibilities. With mobile offices, tourists are more likely to visit, stay, and experience a place instead of just hitting the highlights and moving on to the next best thing. For destinations that cater to a more personalized experience, this type of travel will suit them well.
What The Experts Say
According to Airbnb's Report: 2021, "2021 will see a shift toward more meaningful travel as the pandemic continues to limit mass tourism and afflict the industry overall. When travel returns in 2021, it will be about connecting with loved ones through more personal trips, with mass tourism unlikely to return at any scale this year."
Eileen Thyne, Travel Consultant and Foodie, owns FamWinTravel. She has pivoted her business to focus more exclusively on vacations that include intimate culinary tours and personalized adventures. "We want places to work and live safely where we can connect to our jobs and to the outdoors," Thyne told us.
Laura McMurchie, VP of Communications at Experience Scottsdale, is an expert on traveling in the southwest and is seeing an influx of travelers taking extended stays to enjoy the beautiful weather and truly experience the area. "Outdoor, socially distanced activities and small pods or quaranteams will continue to be at the forefront for 2021 and 2022 travel trends, and fortunately this has always been a sweet spot for Scottsdale," notes McMurchie.
Brent Kinley, wilderness guide, desert guide, and thru-hiker, loves teaching visitors to southern Utah how exploring the great outdoors is amazing for your health and well-being. "You see the stars, not people," he says fondly.
Get Out And Road Trip
According to the RV Industry Association, the December 2020 shipment of RVs was 40,382, a 46.8 percent increase over the same month last year. That is a staggering increase in sales and the demand is still strong. Purchasing or renting an RV is a desirable way to alleviate cabin fever and explore a destination while enjoying personal control of your environment. Camping has taken on a fresh resurgence along with exploring our national parks, state recreational areas, and local campgrounds.
As an alternative to flying, road tripping forces you to slow down and experience the journey. Small roadside stops in quaint local towns not only bolster up our Main Street economies but allows the passer-through to soak up lots of local color.
Of course, if you just hit the highway with a straight shot to your destination, then the road trip is just a means to an end. Consider taking a back road or coastal route on your next long-haul drive and see more than just the passing highway. Try traveling the Southeast coastline on our Amelia Island To Vero Beach Perfect Coastal Florida Road Trip or hitting the road in the opposite corner of the Lower 48 with our Pacific Northwest Road Trip: Seattle To Portland, or anything anywhere in between. Get out, take a back road, and enjoy the journey.
Exploring The Great Outdoors
When asked about why he loves dispersed camping, Kinley said, "I love it because you have a wilderness experience; I'm allergic to campgrounds." You can read more about Kinley's outdoor adventures and how you can experience dispersed camping for yourself in our guide, Dispersed Camping: What It Is, And Why You Should Try It.
While dispersed camping or boondocking may not be for everyone, exploring our great country and the beauty it has to offer will be an important travel consideration for extended working getaways, adventure seekers, and curious travelers. There are a plethora of camping options, and you can find some fun adventure spots in 11 Unique Fall Camping Destinations In The U.S.
Getting outside isn't always about camping. There is a growing trend of travelers taking month-long rentals with Airbnb, Vbro, and other home-sharing opportunities to get up close and personal with a new part of the country while still fulfilling their work obligations.
When asked about opportunities in Arizona, McMurchie said, "The Sonoran Desert offers room to roam and safe, distanced outdoor adventures ranging from self-guided nature walks to adrenaline-pumping activities with expert outdoor adventure operators. With 330 days of sunshine, more than 200 miles of hiking trails, and magical saguaro cactus sunsets, Scottsdale is the perfect place to recharge and rejuvenate."
Whether you consider a month-long ski vacation in the Colorado Rockies, an extended coastal beachfront stay, or a soul-warming desert experience, one thing is for sure: It's time to get out and live our best lives.
Experience An All-Inclusive Resort
If you desire a more pampered getaway, there are lots of great options available.
Travelers are searching for venues that have everything they need under one umbrella, a one-stop-shop vacation. Inclusive resorts offer their guests an oasis where every vacation need is included and served up with extra pampering.
Last-minute getaway deals are available for anyone who can travel on short notice. Island destinations where resorts can offer guests everything they need for a perfect respite and provide a contained environment are going to be highly desirable for people who are ready to travel. It's time to be a little spontaneous.
Many large, brand name companies are offering terrific travel deals with generous cancelation policies. Jet Blue Vacations, Marriott Bonvoy, and other major vacation-focused corporations are clamoring for your vacation dollars while offering exceptional deals with added bonus points and freebies.
What About Cruising?
Many cruise lines are instituting flexible options to keep their passengers safe and comfortable. For instance, Avalon Waterways is offering a Peace of Mind Travel Plan for all of their 2021 (and potentially 2022) travel bookings. This affords their guests a level of comfort if they need to push out their sailing date by a few months. Many other cruise lines are offering the same type of reassurance, allowing guests to book now and change later.
Thyne notes, "Travelers are looking to small river cruises as opposed to larger ships. River cruise companies are adding more routes, can control the crowds better by offering small group tours, and are eliminating buffet options."
While the large cruise lines in the U.S. will need to undergo a Conditional Sailing Order to test their safety protocol, the Center for Disease Control is keeping a close eye on how these large shiplines plan to protect their passengers. For larger ships, the trend will be shorter cruises, the elimination of buffet dining, and booking fewer passengers per sailing.
Bucket-List Travel Considerations
Now might be the time to consider your ultimate bucket-list travel destination. With generous cancelation policies and rescheduling options, great deals on travel destinations, and the world beginning to fling its arms open to embrace travelers, checking off a destination or two might be just the thing.
You may be able to take that one-week, jammed-packed itinerary and transform it into a two-week, leisurely destination exploration. Think of it as combining your 2020 missed vacation and your 2021 desired vacation together in two glorious weeks.
Traveling In 2021 And 2022
No matter how or where we travel in 2021, 2022, and beyond, it is an opportunity to explore destinations in a new and more intimate way. Whether it's a last-minute getaway or a planned immersive stay, we are all looking forward to our next adventure.