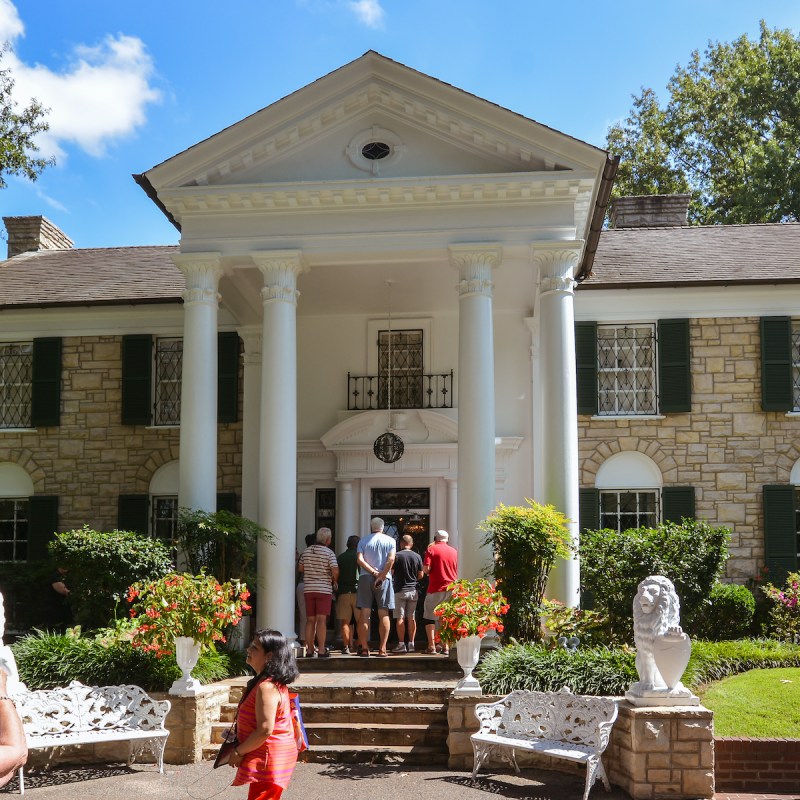 Elvis Presley died on August 16, 1977, and ever since then, fans have traveled to Memphis, Tennessee, to visit Graceland on that date to celebrate his life. Due to the COVID-19 pandemic, the celebration — which has grown to become a weeklong event called Elvis Week — was held online last year. This year will be different.
Graceland has announced that this year, the 44th anniversary of Presley's death, Elvis Week will host in-person events — following state and local health guidelines. Elvis Week runs from August 11 to 17.
Elvis Week
"Elvis Week is an annual, multi-day gathering celebrating Elvis' life and legacy," Graceland explained. "It has become a pop-culture phenomenon and an annual pilgrimage for music lovers from around the world."
Events this year include the annual Candlelight Vigil, Sunday, August 15. Located at Graceland's front gate, fans will be able to listen to Elvis music as they proceed up the driveway to the Meditation Garden. The Candlelight Vigil Ceremony will also be available to watch online.
Elvis Week begins on August 11, with the Ultimate Elvis Tribute Artist Contest's semi-final and final rounds, followed by a concert featuring past contest winners. Other events include a Nashville Marathon Sessions 50th-anniversary concert in recognition of Elvis' recording sessions at RCA's Studio B. There also will be a live concert experience, called Elvis in Concert, which features on-screen performances by Elvis himself — backed on stage by a live band.
There also will be nightly parties, including a Blue Hawaii luau to celebrate the 50th anniversary of the movie Blue Hawaii.
A Fitting Location
Elvis Presley bought the Graceland mansion on March 25, 1957, for $102,500. While his parents and grandmother moved into Graceland sooner, Elvis didn't stay there himself until June 26, 1957.
Today, Graceland, which is listed on the National Register of Historic Places, is visited by more than 500,000 people from all around the world each year. While fans can visit year-round, most people visit between Memorial Day through Labor Day. Graceland estimates that in July, it receives more than 4,000 visitors daily.
Know Before You Go
Due to the COVID-19 pandemic, visitors at Elvis Week events will need to wear masks, have their temperatures taken, and practice social distancing. Seats for Soundstage and Guest House Theater events will be assigned closer to the event date — based on the purchase order date.
More information about COVID-19 guidelines at Graceland may be found here.
Check here for more information about the schedule of events and tickets, which are on sale now.
Related Articles: