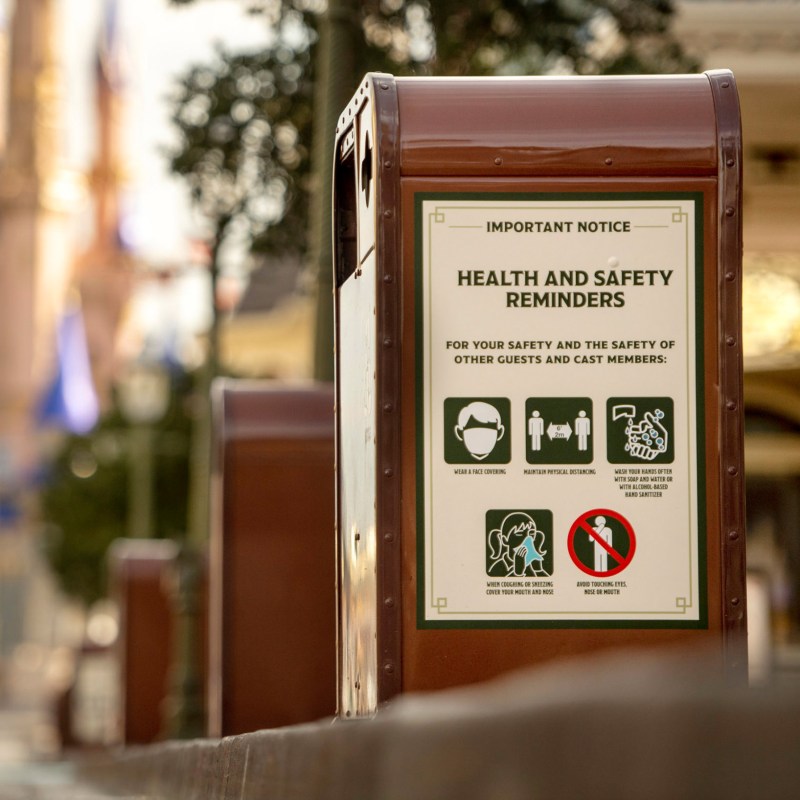 The speed at which the coronavirus vaccine is administered over the coming weeks will play a major role as to when Disney will be bringing its theme parks back to normal operations.
Until the percentage of the public receiving the vaccine increases significantly, operations will remain status quo, Disney CEO Bob Chapek told reporters during a conference call late last week.
That means masks will remain a requirement at its properties most likely through the end of 2021, and capacity at Disney World will hold steady at 35 percent for now, Chapek said.
Vaccines are the key, he said.
"In terms of the outlook for the parks for the rest of the year and the capacity, it's really going to be determined by the rate of vaccination of the public," Chapek said. "That to us seems like the biggest lever that we can have in order to either take the parks that are currently under limited capacity and increase it, or open up parks that are currently closed."
Disney World, Epcot, and the Florida attractions opened at a limited capacity of 25 percent in July. In November, that figure was bumped up to 35 percent.
Disneyland and Disney California Adventure Park, however, have remained closed for almost a year. Its parking lot is being used as a vaccination center, with more than 100,000 doses given out over the past month.
Disney officials don't expect Disneyland to open anytime soon, although they were inspired by announcements from the Biden administration that vaccines could be readily available to everyone by April.
"Will there be some overlap until we know that we have hit herd immunity? Sure there will," Chapek said. "Do we also believe that we'll be in the same state of six-feet social distancing and mask wearing in 2022? Absolutely not."
Chapek said despite the difficult year, the public has not lost its appetite for the parks.
"Where we have been able to reopen our theme parks with limited capacity, guests have consistently demonstrated a willingness and desire to visit, which we believe is a testament to the fact that they feel confident in the health and safety protocols we put in place," he said.
Those protocols include social distancing and mask wearing, and Chapek expects that to be the case throughout 2021 at all of the properties.
"We have no doubt that when we reopen up in parks that were closed, or increase the capacity, that we'll have some level of social distancing and mask wearing for the remainder of this year," he said. "That's our expectation."
While the parks operate under the current conditions, construction on new attractions has continued.
In Florida, work is progressing on a new Star Wars-themed hotel, the Guardians of the Galaxy coaster, and Remy's Ratatouille Adventure at Epcot. TravelAwaits' Jim Fulcher has written about the attractions coming to Walt Disney World in 2021.
In Anaheim, Chapek said the Marvel-themed Avengers campus will open later this year at California Adventure, and crews are working to get the Mickey & Minnie's Runaway Railway at Disneyland ready to open in 2023.
"We're confident we'll only grow once the pandemic is behind us," Chapek said. "Even under difficult circumstances, we've been able to continue expanding our parks."