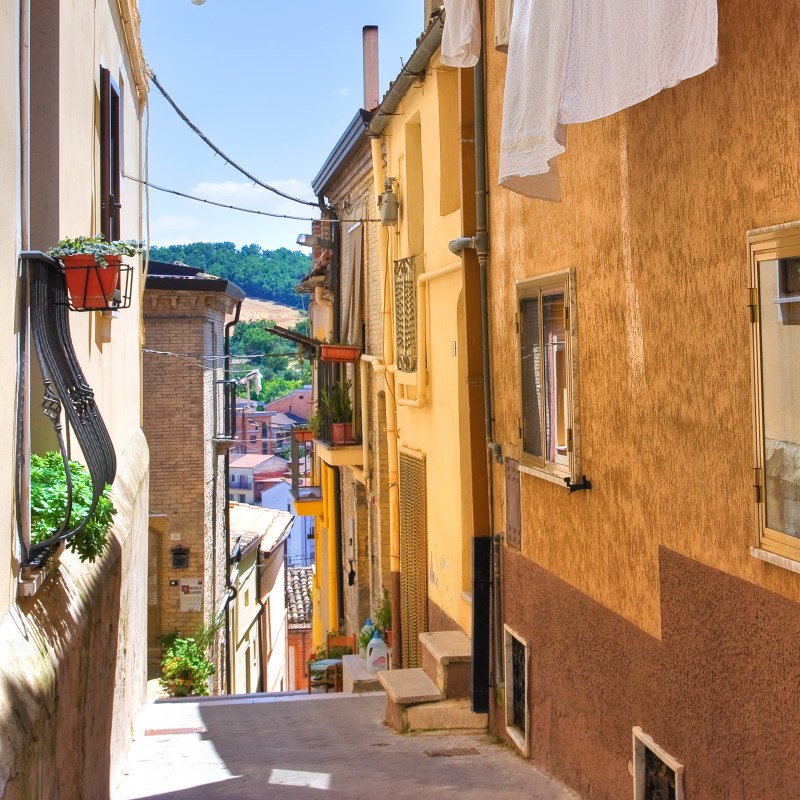 Biccari is a little slice of heaven. Tucked away in southeastern Italy in the Puglia region, the town boasts forests, fields, olive groves, a lake, and views of the neighboring Adriatic Sea to the east and the surrounding Daunia Mountains.
It has everything you would expect in a charming Italian town, except for one glaring exception: residents.
Locals have been leaving Biccari for years, leaving behind their empty homes. Some are falling apart and need a whole lot of TLC to get back into shape. Others are turn-key ready, simply in need of someone to move in and call them home.
The town's mayor, Gianfilippo Mignogna, is hoping to change the trend by offering the residences for next to nothing.
Run-down homes in need of repair can be had for 1 Euro ($1.20). The turn-key ready homes are available starting at about $9,000 and going up to about $15,000.
Biccari once had a population of more than 5,000 residents, but that number has dropped to less than 2,000 as residents left to pursue jobs in urban areas and other countries, primarily the United States.
"Depopulation is an open wound, a steady phenomenon," Mignogna told CNN. "Locals keep leaving, and while most used to come back during the summer to visit, they no longer do so. Many habitable houses are empty and falling into oblivion."
The mayor said he often walks the streets of Biccari and sees dozens of empty homes. On one such stroll, the idea came to him to practically give them away to lure people back to his town.
"One day I was wandering through the old center, and it struck me how so many cute little homes in perfect shape had been shut for years, tucked away in silent alleys with signs for rent or sale that nobody sees," he told CNN. "I thought the best way was to involve those no-longer interested owners to sell them right off."
The available properties will soon be listed on the town's website. About 30 have already been identified, but Mignogna expects around 100 to eventually be available.
But before anyone is preparing to pack up their home and move halfway around the world, potential buyers should realize a few things about the Biccari homes.
The $1 homes are in such disrepair that they are not livable at the moment. Interested buyers must put down a 3,000 Euro deposit — about $3,600 — to guarantee that work will be done to make them inhabitable. Buyers will have three years to complete the work or show that repairs are near completion to get their deposit back.
Those interested in a turn-key home will discover these are actually the size of a small American apartment. They measure between 500 and 750 square feet, so they will most likely attract single residents or couples. But for somebody who is retired or can work remotely, it is certainly something to consider.
Biccari will give residents a true Italian feel with the culture and views of the Adriatic Coast. It is also about a 3.5-hour drive from Rome for anyone missing a big city and all it has to offer.
"We're a corner of paradise," the mayor said. "The fresh mountain air and natural surroundings offer a detox, unplugged star far from city chaos, pollution, and noise." For more Italian inspiration, consider: