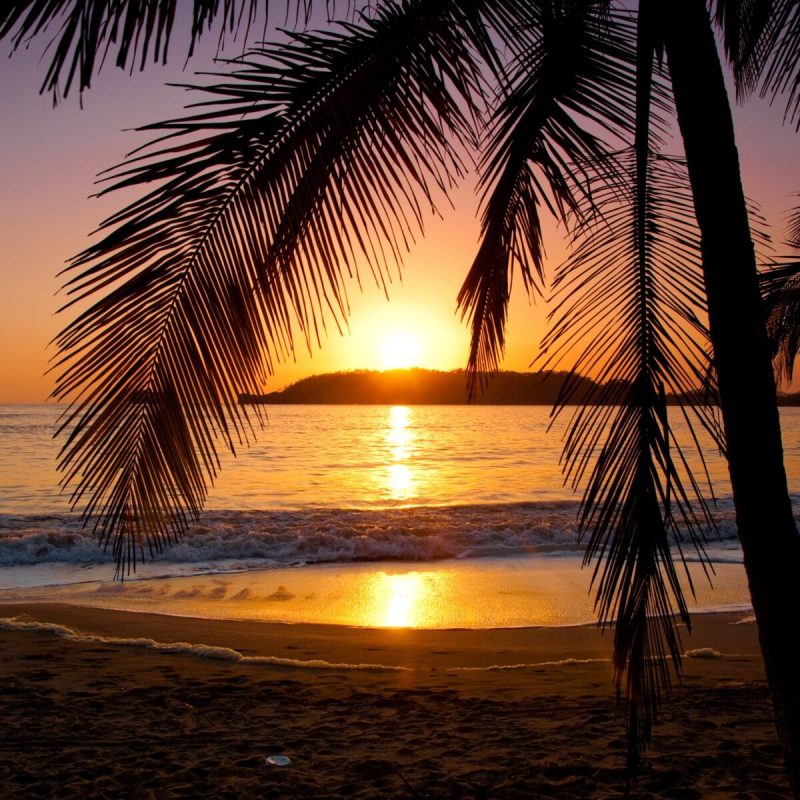 Costa Rica is a dream vacation destination for so many different reasons! Its general laid-back vibe, gorgeous ocean views, incredible biodiversity, plus year-round warm and temperate weather are some of the standout reasons why many Americans flock there each year. What's not to love, right?
But Costa Rica's attracting more than just tourists to its sparkling shores — a new survey recently released by International Living ranked this Central American country tops when it comes to places to retire. Indeed, many snowbirds are now flying a bit further afield and making their permanent post-career home in Costa Rica. But what really makes it such a special place? As in most good things, there's not a single answer … but many considerations. And many of them go well beyond the beaches and ocean waves.
Here are eight reasons why we think Costa Rica is the best place to retire internationally, and why you might want to consider it for more than just a one-off vacation!
1. The Medical Care
Something that's certainly top of mind for any retiree is access to good healthcare, and that's what you'll find in Costa Rica. The small country offers universal healthcare to citizens and permanent residents, and the quality of care matches much larger countries. Costa Rica's public system — known to the locals as Caja — offers free emergency care, preventative services, and medical procedures for a small monthly fee. A wide array of common prescription medications is also available there at low or no cost. Of course, a public system can often mean a longer wait to see a specialist. For those who require more immediate access to care, there is also a private healthcare system that utilizes insurance and accepts cash.
Chris Atkins, who retired to Costa Rica to run a sportfishing travel agency, agrees that the country's top-notch care makes it a good pick for retirees considering a tropical home.
"[It's an] extremely high level of medical and dental care. Many medical professionals in the private health sector have studied in the U.S., speak English, and offer the same quality of service at a fraction of the cost," Atkins says.
No matter your personal coverage choice, the bottom line is this: Costa Rica has a robust healthcare system that's been lauded globally, an important factor for every retiree to consider.
2. The Connectivity
Of course, you're retiring to Costa Rica to get away from it all and really relax. But we're willing to bet you'll have friends and family you'll still want to see and stay in touch with! No worries on that count. Costa Rica has two international airports — one in San Jose, the other in Liberia — and both offer non-stop flights from many major U.S. cities. It's just several hours from Miami, Atlanta, and Houston, and what's more, fares are quite affordable. You can easily make it home, and loved ones can come to visit you for some sun, sand, and fun.
Costa Rica is also quite connected when it comes to cell phone reception and high-speed internet. Plenty of power is available to keep you downloading, streaming, and FaceTiming to keep up with your loved ones back home; just pick a coverage plan that meets your particular needs.
3. The Familiar Feel
Although Costa Rica sits more than 2,000 miles south of the American border, and the official language is indeed Spanish, the country does have all the comforts of home. In the city centers, there's a distinct, familiar feel as well. Of course, there are plenty of areas of Costa Rica that are further afield where you won't see as much U.S. influence. But if you're really craving a little bit of home, chances are you'll find it without having to call out a search party.
"American fast-food chains, American sports bars, movie theaters that show movies in English, modern malls, U.S. products in grocery stores, and even Walmart make living in a foreign country feel oddly familiar," says Atkins.
4. The Outdoor Adventures
Tourists from around the world come to Costa Rica for its biodiversity and gorgeous, varied terrain. It's even more enjoyable when you live there full time — you'll truly have endless opportunities to get out and about.
The country's best features — its beaches, rainforests, and volcanoes — are easily accessible. For instance, if you're based in or near San Jose, the nation's capital city, you can either be at high elevation in the cool cloud forest or lounging on the beach in a short 90-minute drive. The country's national park system is vast and varied, with different flora and fauna to be spotted in each. Costa Rica is an angler's paradise, with many opportunities for deep-sea ocean fishing. Hiking, kayaking, ziplining, and snorkeling are all favorite activities. If you love the great outdoors, you'll never be bored should you choose to make your retirement home in Costa Rica. It's easy to stay engaged and active!
5. The Climate
Costa Rica has a subtropical climate, with two distinct seasons: The dry summer season lasts from December until roughly April or May, and the wet winter lasts from May until November, with humid weather and frequent downpours. Year-round, Costa Rica's temperature stays warm to hot — you're not ever going to need a heavy jacket or see snow! No shoveling sidewalks or dealing with other typical winter headaches certainly means less hassle — and more comfort.
You'll encounter a range of temperatures depending on where in Costa Rica you decide to explore. The beaches tend to stay on the warm, even hot side. But if you ever need a break from the summer heat, head off the coast and toward the country's central region, where you can instead enjoy cooler mountain air. Bottom line: If you make Costa Rica your retirement home, you're not going to have to worry about winter's extreme chill ever again.
6. The Food
While renowned for its beaches and biodiversity, Costa Rica doesn't immediately come to mind as a foodie destination. That said, it's got some of the freshest options anywhere for healthy, delicious eats. Most cities and towns host weekly ferias — or farmer's markets — where exotic fruits, vegetables, herbs, and fish can be found and purchased at bargain prices. Beans, rice, and plantains are also diet staples here and go equally easy on the budget. And you're not going to find better coffee anywhere else in the world; the beans grown here have a rich, delicious finish.
"Many first-time visitors are blown away by how fresh the produce tastes here," says Atkins. "Costa Rican cuisine is simple, but with fresh fruits and vegetables available on a daily basis, it tastes better than you can imagine. It literally grows on trees here!"
7. The Wide Range Of Housing
It's possible to stretch your retirement dollars in Costa Rica and keep the cost of living lower than what you might pay in the United States by renting a smaller apartment or home in an inland location, away from the beach and Costa Rica's population centers. It's equally possible to find upscale, luxe amenity-packed accommodations in San Jose, or right on the water. Do your research, figure out your budget, then scale up or down accordingly. Both situations are easily attained in Costa Rica. Another plus: The residency process and stipulations aren't too terribly difficult, either, especially when compared to other countries.
8. The Pura Vida!
Yes, the oft-talked about general vibe of Costa Rica is something to consider as well. People who live here call it pura vida — or pure life. The Costa Ricans (or Ticos) understand the beauty of this incredible place and are grateful for it. And it's true — visit and you'll see for yourself the laid-back, sunny dispositions most folks seem to have. This is a place where you can relax, destress and enjoy life's simple pleasures. There's a reason why Costa Rica has been named one of the world's happiest countries, and you can certainly feel that fact in the attitude and vibe here. It's infectious!
Food For Thought
Still on the fence? Consider some advice from Costa Rica resident Ellen Zoe Golden, who chose to make the country her home 21 years ago. She's so passionate about Costa Rica, she now assists at a vacation agency so others can learn more about this special spot and try it out first before making a long-term commitment.
"My advice to retirees is to come and spend time in Costa Rica before making the move," says Golden. "A lot of people from the United States tend to come down here and expect the community of Ticos to behave like people in the U.S. do. It's an adjustment to live in another country, learning a new language (Spanish) and dealing with the idiosyncrasies of the government, utilities, and services. Do your research and make sure this is where you want to live before making a permanent move."
For additional inspiration, consider my take on why you must add a Costa Rica vacation to your travel list and how to plan the perfect Costa Rica vacation, plus fellow TravelAwaits writer Heather Markel's account of how she discovered the idyllic town of Uvita, Costa Rica.