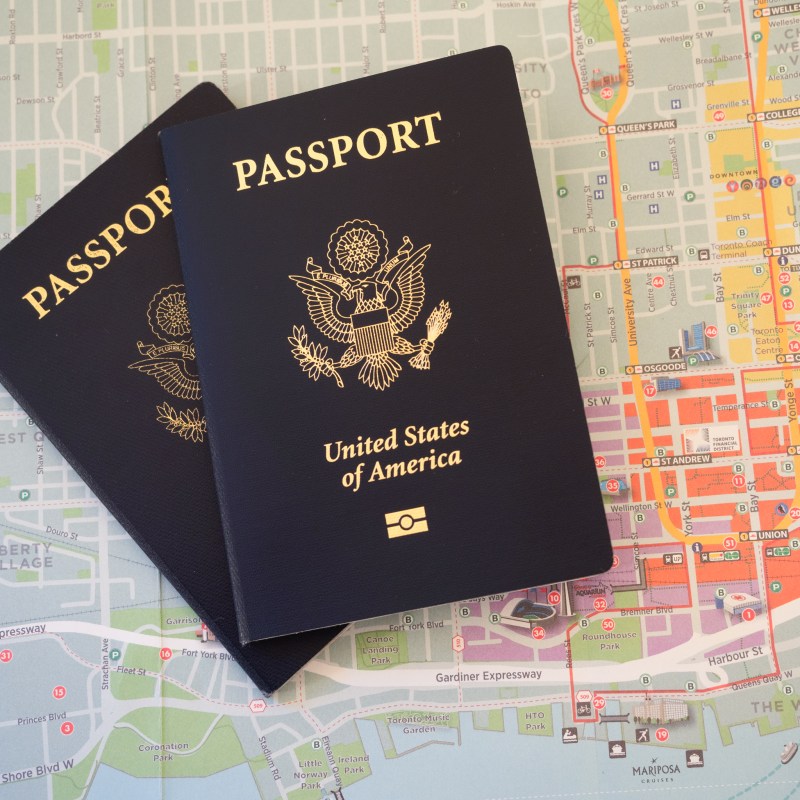 After my dad passed away from a long illness, my mom said she wanted to travel. She was anxious to join me and see as much of the world as she could.
It had been years since we'd gone on a family vacation and a lot had changed. We now had an adult child/parent relationship, with our own likes and dislikes, expectations, and dream destinations.
With a bit of planning, your first trip, like ours, will be enjoyable, will deepen your relationship, and will create memories that last long after your suitcases are put away. Here are eight tips to help make that first trip together a success.
1. Choose A Destination Or Event You Are Both Excited About
Start with a day trip or long weekend road trip to explore something close to home. Think about a place neither of you have visited or a trip based on your common interests, like art, gardening, or theater.
I mention local and regional destinations because when it comes to travel, it's best to do a trial run. A weekend trip can help you iron out the wrinkles before you embark on an epic journey to the far reaches of the world.
Since my mom and I both liked watching short track speed skating, we went to a skating competition on our first trip together. The trip was such a success, attending World Cup competitions landed us in Canada, Bulgaria, China, and Japan.
If you are in need of inspiration, here are some mother-daughter destination ideas.
2. Take Turns Choosing Must-See Attractions
Research the destination's attractions online before you go to make sure there's something each of you is excited to see. Touring each other's choice attractions expands your mind and gives you some insight into the other person.
Just when you think you know your parent(s) and nothing could surprise you, think again. My mom loved animals, so trekking to see snow monkeys in Japan came as no surprise. It was her excitement about going to a hockey game in Quebec that shocked me.
3. Talk About Money Before You Go
A simple discussion about how to handle the expenses before you set off on the trip can avoid misunderstandings on the road.
Are you treating your mom and dad to the trip as a way to say thank you for everything they've done for you? Is your mom footing the bill because it's your birthday? Or are you splitting expenses down the middle?
4. Choosing Accommodations
If one of you is a night owl and the other an early bird, adjoining hotel rooms may be in order. On the other hand, if your elderly parent needs some assistance with activities of daily living, you can opt for a shared room.
If you need more space, staying in an Airbnb is an excellent and affordable choice. It gives you both plenty of room and the option to have meals at your home away from home.
Also consider affordability, accessibility, and location when your accommodations. You might blow your budget for a night in Giraffe Manor because it's a once-in-a-lifetime experience. But you might pass on staying in a ryokan in Japan simply because it will be impossible for your mom to sleep on a futon on the floor.
Whatever option you choose, take a look at the photos and reviews others have posted to see if you'll can both be comfortable in whatever place you're considering.
5. What To Eat
Taking turns selecting restaurants is just as important as taking turns choosing the attractions you'd like to see. Eating local food may be important to you and a highlight of your travel experience. Having recognizable food on the plate may be important for your dad.
Look at the menu in advance to make sure there's something each of you would like to try, especially if food allergies or intolerances need to be considered.
If you both enjoy cooking, a cooking class is a great way to sample the local cuisine.
6. Treat Yourself Well To Stay Healthy
While touring, plan for refreshment stops. Dehydration in the elderly is a common problem due to medications and reduced thirst signals, so encourage your mom to drink plenty of water and plan for frequent rest stops.
Add some downtime to your itinerary, too. Building in free time allows your mom to put up her feet and relax or might allow each of you to explore some things independently. It gives you both a break from your togetherness.
7. Bring Your Best Self
Despite your love for each other, traveling with a parent can be stressful. You might not see as many things on the trip because you can't dash from one place to the next. You may not get to try the restaurant you'd read a glowing review about. Be patient, be kind, be considerate. I promise you'll be grateful for the wonderful memories you'll make while traveling together.
8. Pro Tip: Consider These Resources