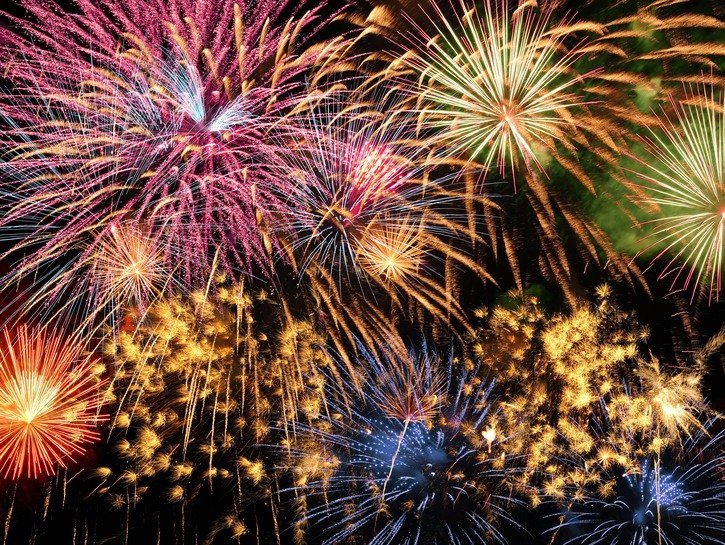 Since 1907, New York City's Times Square has been the epicenter for not only the United States, but the entire world as it rings in the new year, year after year. Hundreds of thousands of revelers converge on Times Square to find their spot, no matter the weather, and wait for hours to welcome the new year via the famous "ball drop." The celebration has become a television tradition, with an estimated 1 billion people watching annually. The grandfather of all the broadcasts is Dick Clark's New Year's Rockin' Eve.
And, despite a global pandemic, the countdown to a new year is still on as the world is more than ready to say good riddance to 2020 and ring in 2021, albeit a bit differently.
Dick Clark's New Year's Rockin' Eve With Ryan Seacrest 2021
Because of COVID-19, New Year's Eve in Times Square will not be open to the public in 2021, but the show must go on. Dick Clark's New Year's Rockin' Eve with Ryan Seacrest 2021 will air on ABC, and it marks the 49th year of the show. It will feature live performances and provide a safe, virtual celebration for everyone to enjoy from home.
This will be Seacrest's 16th year hosting the show, and he will be joined by actress Lucy Hale, best known for her role as Aria in the television series Pretty Little Liars. The pair will also be joined by Billy Porter, an Emmy, Tony, and Grammy award winner, who will be hosting from New Orleans in the Central Time Zone. Singer Ciara will rejoin the show for the fourth time to anchor coverage from Los Angeles.
"2020 has been a trying year for the world and I'm thrilled to have Billy, Ciera and Lucy join me in ushering in a new year with fresh beginnings," said Seacrest. "We look forward to making sure it's a night for everyone to remember."
How To Watch Dick Clark's New Year's Rockin' Eve 2021
Dick Clark Productions says this year's show features more than five and a half hours of performances, headlined by Jennifer Lopez, who will sing from Times Square before the ball drops to ring in 2021. New Orleans host Billy Porter will also perform, pairing with '80s icon Cyndi Lauper for a duet. Lauper will be singing from New York. Machine Gun Kelly and Jimmie Allen will also be performing from the stage in New York. From Los Angeles, expect host Ciara to lend her voice, along with Nelly, Miley Cyrus, Megan Thee Stallion, and Doja Cat.
The show will begin at 8 p.m. EST from Times Square. It will be available on ABC as well as Hulu + Live TV and other streaming platforms.
History Of Dick Clark's New Year's Rockin' Eve
The legendary Dick Clark first helped America ring in the new year back on December 31, 1972, on NBC. As Clark watched the Ball drop to welcome 1973, he did not count, but rather he said, "It is now … 1973 … as of … now."
The show moved to ABC in 1974, where it's remained ever since.
Through the years, the show itself became a part of America's story, carrying on the tradition of a televised New Year's celebration after bandleader Guy Lombardo, who'd led radio and television New Year's Eve celebrations for decades, passed away in 1977. The list of Dick Clark's New Year's Rockin' Eve co-hosts, guests, and performers reads like a who's who of American entertainment.
In 1980, Clark was joined by co-hosts Erin Moran from Happy Days and John Schneider from The Dukes of Hazzard. Musical guests that year featured Barry Manilow, Blondie, Chic, The Oak Ridge Boys, and the Village People.
Now, as we ring out 2020, the world will be tuning into an entertainment staple it's come to count on since 1972. Not even COVID-19 can stop Dick Clark's New Year's Rockin' Eve!