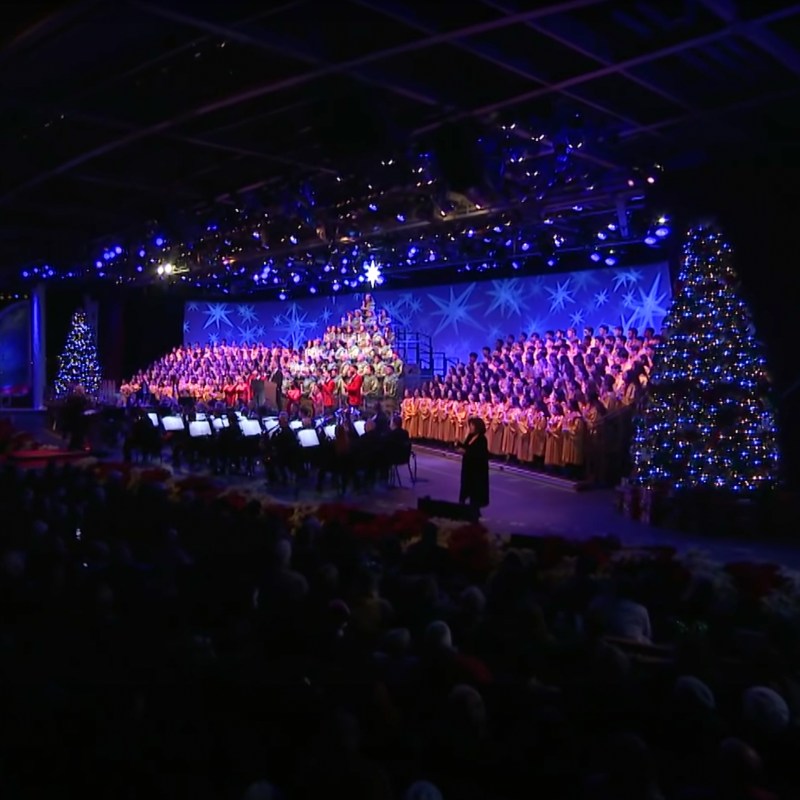 In normal times, the nightly Epcot International Festival of the Holidays — Candlelight Processional is a beloved tradition. For many, it was the reason to make an annual family trip to Disney. But thanks to COVID-19, Disney was forced to cancel this year's processional. Now, the magic is back!
Disney has posted the 2019 performance with special guest narrator Neil Patrick Harris on YouTube……
"Since this yuletide event isn't happening this year, we are bringing you some virtual holiday magic with a special encore performance," said Jeremy Schoolfield, managing editor of Walt Disney World Resort Public Relations. "This processional was filmed in 2019 at EPCOT and features narration by guest-favorite Neil Patrick Harris."
What Is Candlelight
The Candlelight Procession is one of the longest-lasting legacies of Disney tradition. From Thanksgiving through the end of the year, Disney hosts the Epcot International Festival of the Holidays. The Candlelight Processional is a retelling of the stirring story of Christmas as told by a celebrity narrator. While the story is being told, wonderful choral pieces become part of the production thanks to a guest orchestra and choir providing songs of hope and joy. Performances are held at the America Gardens Theatre.
History of Candlelight
The Candlelight Processional dates back to the early days of Disneyland in California. According to the website All Ears, during Christmas of the park's opening season in 1955, a small group of carolers performed at various parts of the park, while choirs performed on the bandstand on Main Street. Through the years, they became among the most popular park attractions, and the number of singers and choirs grew annually.
In 1958, band director Dr. Charles C. Hirt of the University of Southern California added a procession with a larger choir and performed full concerts with the Dickens Carolers from the Sleeping Beauty Castle balcony.
The version of the modern-day processional began in 1960 and introduced the now-iconic "celebrity narrators." The first was actor Dennis Morgan. Since 1982, the full choir, now made up of Disney cast members, has been a part of the show and performs on a large "Christmas tree" made of risers.
Candlelight's Famous Narrators
The celebrity narrators have become a huge part of the show, leading fans to speculate who will show up to read. Dennis Morgan, the first narrator, lent his voice from 1960 to 1964 and was followed by such stars as Dick Van Dyke (1965), Henry Fonda (1968), Cary Grant (1973-74), Michael Landon (1980), James Earl Jones (1990), Mary Hart (1996), Marie Osmond (2004), Patricia Heaton (2012), and Chris Hemsworth (2017).
With the release of vaccines in the U.S., the fight against COVID-19 continues. Here's to hoping there will be a return of the Candlelight Processional in 2021 when we can all return to the "happiest place on earth."
Related articles: