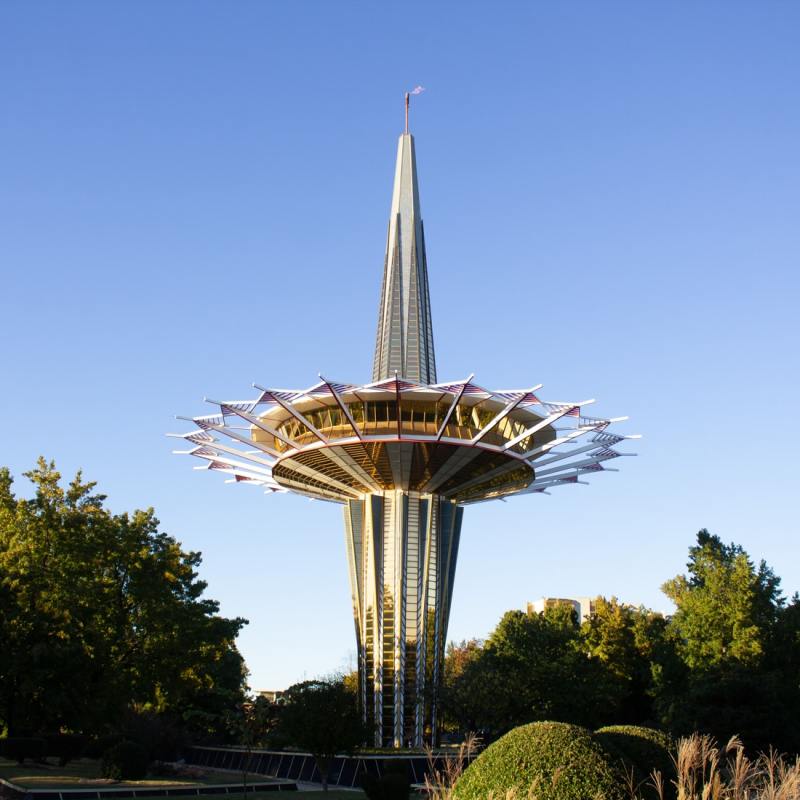 With remote work becoming a more permanent option for lots of Americans, the opportunity to relocate somewhere with a low cost of living is enticing.
Tulsa, Oklahoma, is offering 10,000 reasons to consider it for your new home.
The George Kaiser Family Foundation has created Tulsa Remote, a one-year program offering workers $10,000 to move to Oklahoma's second-largest city
"We created Tulsa Remote to enhance Tulsa's talented and successful workforce community by bringing diverse, bright, and driven individuals to the city for community building, collaboration and networking," the foundation says on the Tulsa Remote website.
Those selected for the program will get some money upfront to help with relocation expenses as well as a monthly stipend. The remainder of the $10,000 will be paid out at the end of the first year.
Offering cash and incentives to new residents is an idea starting to grow during the coronavirus pandemic, when working remotely has become an option for many employers and employees. A similar program has launched in Northwest Arkansas, and another group is paying for airfare and housing discounts for those relocating to Hawaii.
In Tulsa's case, applicants must meet four eligibility requirements.
You can move to Tulsa within six months
You have a full-time remote job or are self-employed outside Oklahoma
You are at least 18 years old
You are eligible to work in the United States
Organizers of the program are using the lure of the city's low cost of living to attract applicants. Tulsa has a 43 percent lower cost of living than the national average, with a median home price of $157,200. The average rent for a two-bedroom apartment in Tulsa is $658.
The program is looking for about 250 people to take part in the program. The Tulsa Remote team reviews each application, and video interviews are conducted with each finalist. In-person visits may be scheduled if the finalist has no past experience with Tulsa.
Those wary about moving to the middle of nowhere might be surprised by what they find in Tulsa. It has a population of about 400,000 people and is the 47th largest city in the country.
Tulsa features a plethora of parks, museums, and live music, an economy led by the energy sector, and is home to both Oral Roberts University and the University of Tulsa. While there are no major professional sports in Tulsa, it does feature Southern Hills Country Club, one of the top golf courses in the country. We've written about the variety of things to do in Tulsa before.
"Tulsa offers rich quality of life, bustling neighborhoods and an incredibly low cost of living," the Tulsa Remote website proclaims. "Tulsans are proud of their growing city, and we think you'll love it!"