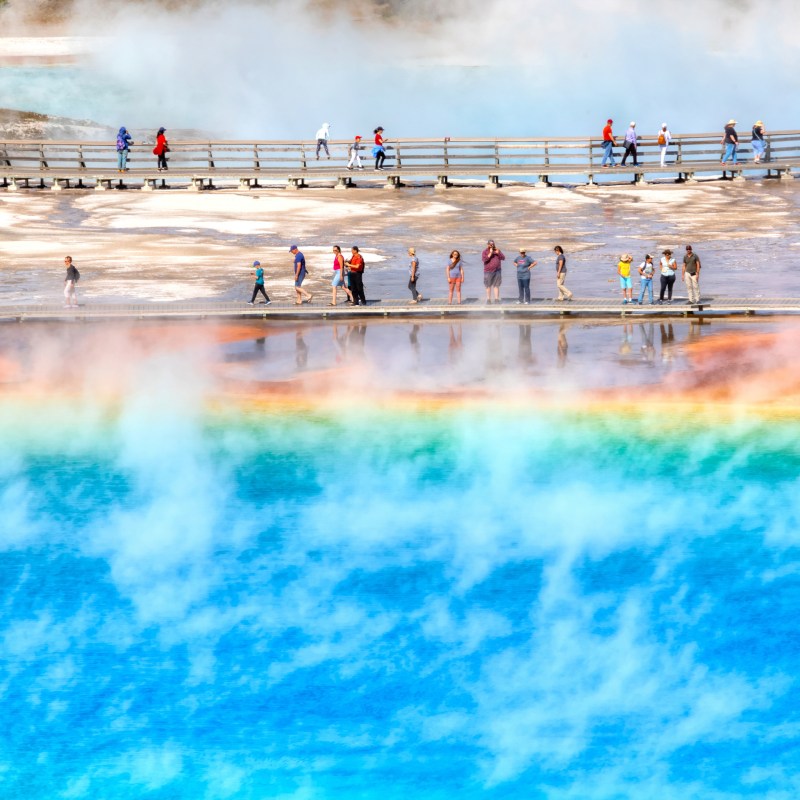 Many segments of the travel industry have struggled in 2020 because of the coronavirus pandemic, but some national parks are seeing record numbers of visitors.
Look no further than several parks in the Western United States for proof.
Most of the nation's parks have not yet released visitor data for October, including Yosemite, Grand Canyon, Great Smoky Mountains, and Acadia and Olympic national parks. But those that have are showing major surges.
Yellowstone has had more than 3.7 million visitors in the first 10 months of the year, marking a 6 percent decrease from 2019. But that minor decrease comes despite the park being closed to visitors during popular spring dates. Yellowstone was closed from March 24 to May 18, the date when its two Wyoming entrances reopened. The three Montana entrances reopened in June.
Now that winter weather has arrived, all roads to Yellowstone have closed with the exception of a north entrance at Gardiner, Montana. Most park roads will open to snowmobiles and other oversnow travel on December 15.
Visitor services at both Grand Teton and Glacier are either limited or closed this time of year.
All of the alpine roads in Glacier are closed for the winter, although about 15 miles of lower roads are open. Note that no lodging options or restaurants are open. Luckily, there are gorgeous national parks in more hospitable wintertime environments. For inspiration, see all our national parks content here. We also recommend these leave-no-trace tips you need to know, according to a USDA Forest Program manager.