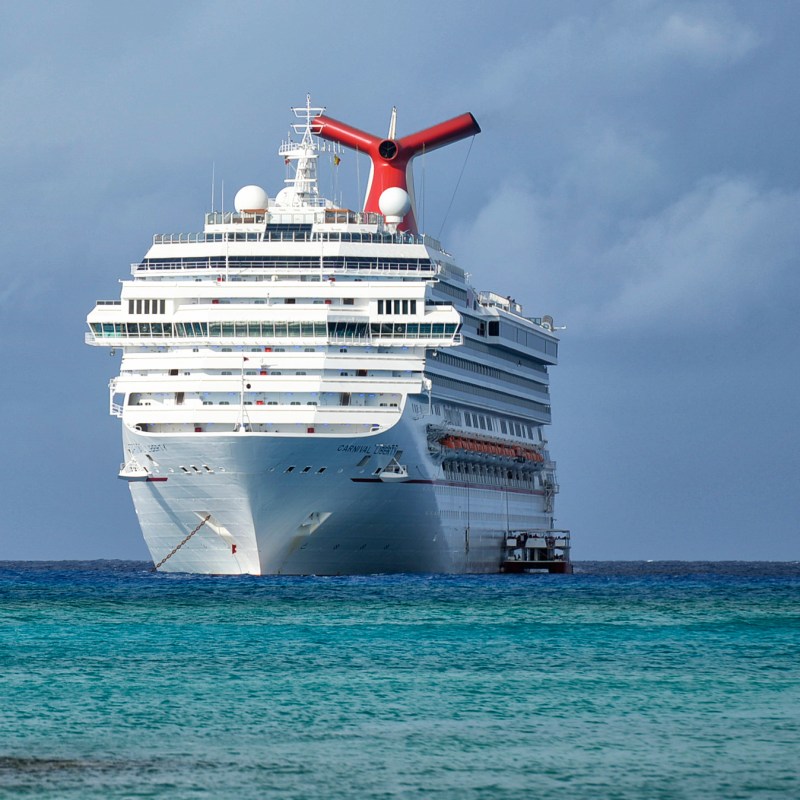 The hard-hit cruising industry took another tag to the chin this week, with Carnival Cruise Line announcing it was canceling all cruises for the first quarter of 2021. The announcement comes as the company is working to build a gradual approach to resume normal operations, based on new guidelines from The Centers For Disease Control and Prevention (CDC).
On October 30th, the CDC announced it was allowing its No Sail Order for cruise ships in U.S. waters to expire. In its place, the CDC issued a "Framework for Conditional Sailing Order for Cruise Ships" that went into effect Sunday, November 1.
All Carnival cruises leaving from U.S. ports are canceled from January 1-31. All cruises from Baltimore, Charleston, Jacksonville, Long Beach, Mobile, New Orleans, and San Diego are canceled through February 28. All Carnival Legend cruises out of Tampa are canceled through March 26.
Cruises on board four Carnival cruiseliners, Magic, Paradise, Valor, and the Victory/Radiance, had already been canceled to allow those ships to move into dry dock for scheduled maintenance and upgrades, which could take as much as six months.
The plan to resume operations will focus initially on Miami and Port Canaveral, followed by Galveston.
Consistent with CDC protocols, Carnival Horizon arrives in Miami this week, and Carnival Breeze will be the next ship back to the U.S.
All told, more than a dozen Carnival ships are currently adhering to CDC rules now in hopes of returning to full service sometime in 2021.
"The entire Carnival team appreciates the great support of our guests, travel advisors and business partners, and local officials in our home ports and destinations," said Christine Duffy, president of Carnival Cruise Line.
Carnival said it is notifying passengers and travel agents of the latest cancellations.
Unfortunately, Carnival isn't the only cruise line pressing pause. SeaDream Yacht Club also is canceling its remaining cruises planned for the year after seven passengers and two crew members tested positive for COVID-19 on a recent cruise in the Caribbean.