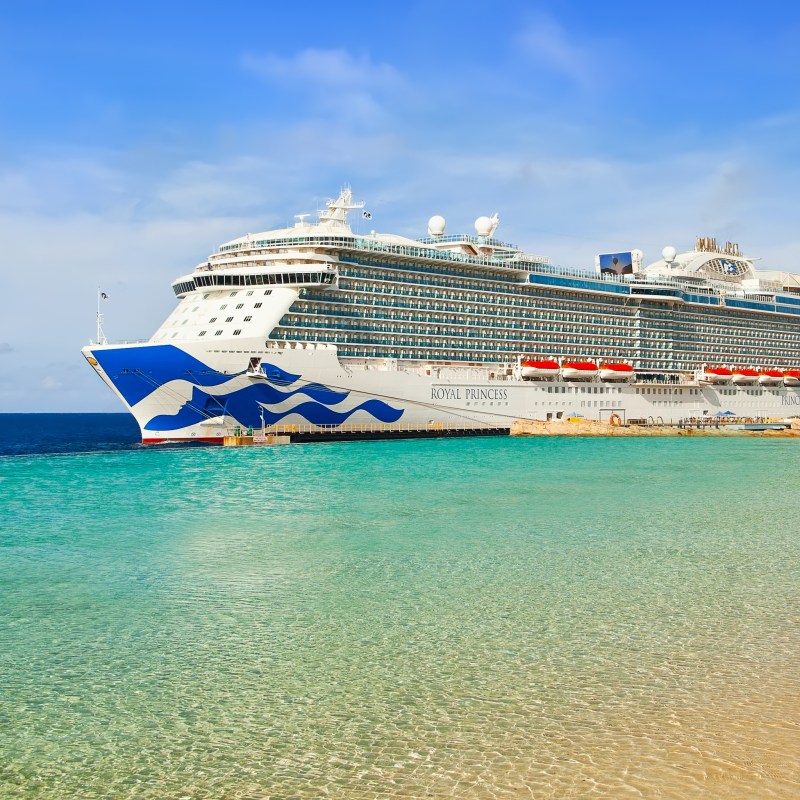 Want an idea of just how anxious people are to resume cruising? Just days after putting out information about simulated sailings that will be used to test safety protocols, Royal Caribbean has more than 100,000 volunteers.
"And just like that…100,000 people have volunteered. We can't wait to start this next phase with you all!" CEO and President of Royal Caribbean International Michael Bayley wrote in a Facebook post.
These simulated cruises are intended to follow the Centers for Disease Control and Prevention's Framework for Conditional Sailing Order for Cruise Ships that replaced the 8-month No Sail Order, which expired last month. The four-phase approach to restarting limited cruises in the U.S. will ultimately require "simulated voyages designed to test a cruise ship operators' ability to mitigate COVID-19 on cruise ships."
The mock cruises will include run-throughs of check-ins, evacuation procedures, and on-board activities such as dining and entertainment. They will also include simulations of transferring passengers and crew members with COVID-19 symptoms from cabin rooms to isolation rooms and quarantining remaining passengers and non-essential crew members. The mock cruises will also test a cruise line's ability to conduct lab tests on all passengers before and after getting on the ships.
"This framework provides a pathway to resume safe and responsible sailing," CDC Director Robert R. Redfield said in a statement. "It will mitigate the risk of COVID-19 outbreaks on ships and prevent passengers and crew from seeding outbreaks at ports and in the communities where they live."
In the first public effort to acquire potential passengers for those mock cruises, Royal Caribbean tweeted:
"It's time to get back to adventure. You read that right. We're looking for guests who want to be the first back at sea."
Royal Caribbean followed up by creating what it calls a Volunteer of the Seas sign-up form for interested cruisers to participate on future mock voyages.
These forms require the volunteer's name, phone number, email, and Royal Caribbean Crown and Anchor Society number. It also asks for the number of people in a person's party. Assuming each form is submitted for two people, the cruise line likely stands to have more than 200,000 potential volunteers.
In further proof of the popularity of simulated cruises, Royal Caribbean created a Facebook group called Volunteers of the Seas dedicated to updates on the mock cruises — and more than 10,000 people had joined by 12:30 p.m. the next day.
No timeline has been set for the simulated cruises yet. That only stands to reason since there are still scores of details and protocols to iron out.
"We have a lot of details to work out to make sure everyone's experience onboard is as safe and as enjoyable as we can make it," Royal Caribbean said in a statement. "So, while we currently have no dates to announce yet, we are excited about the interest we have received so far — we can't wait to finally welcome our guests back on board."
Let's hope that Royal Caribbean — and other cruise lines — can begin simulated cruises soon. And then move on to a regular cruise season. If you're missing cruises as much as we are, you will enjoy our latest cruise ship stories!