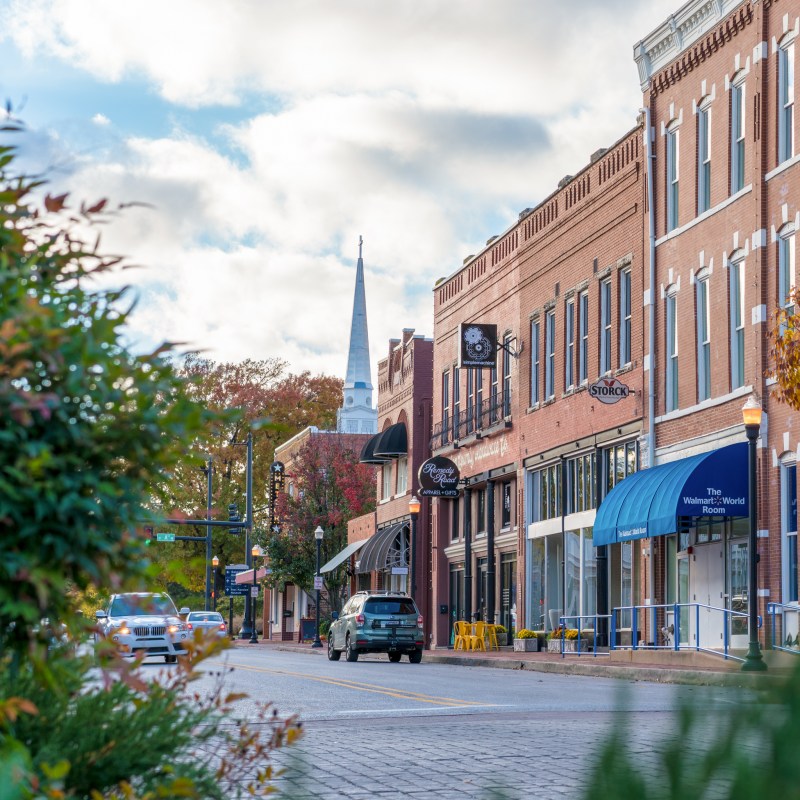 Throughout the American experience, there have been areas where people flocked to find a better life and a better opportunity. We called them boom-towns. Here, one might find plentiful job opportunities, affordable living, good schools, a thriving arts community, and just about anything one was looking for to increase the joy of living.
In the age of COVID, such boom-towns are becoming known as Zoom-towns because the same attributes are becoming even more attractive as working remotely becomes weaved into the fabric of American society.
If one can do the job from home, it stands to reason that where that home physically is, is less important. Thus, now, thousands of Americans have begun rethinking their own living situations, careers, and what it means to be happy.
But, Zoom-towns aren't only for those looking to work remotely, not at all. In fact, they are also attracting those close to retirement because they offer such an attractive cost of living. So, if you have been thinking about such a move, read on!
Welcome To Northwest Arkansas
This line of thought has one community actively working to attract people to their new brand of lifestyle and burgeoning career opportunities for anyone looking for a jump start or slow down.
This area of Arkansas is made up of seven communities, Fayetteville, Bentonville, Rogers, Springdale, Siloam Springs, Bella Vista, and Lowell. Together, they formed the Northwest Arkansas Council, investing more than $1 million in what they call the Life Works Here initiative. The idea is to bring all kinds of talent to the area.
"The most in-demand talent in our region are STEAM professionals and entrepreneurs," said the Northwest Arkansas Council. "But, we're not looking for someone who can only do a good job at work. We're looking for people who add to the vibrancy of our community."
In A Nutshell
The area boasts one of the best costs of living, plentiful outdoor lifestyle opportunities, and a nationally ranked art, culture, and food scene. The initiative is focusing on families, career changers, entrepreneurs, artists, and retirees, offering a $10,000 cash incentive to move to the region.
"The funds will help you with everything you need to set up your new life in Northwest Arkansas," according to their website.
But that isn't all. These towns are all meccas for outdoorsy people, and much of that is focused on traveling green, or by bicycle. In addition to the $10,000, each recipient will be gifted a street or mountain bike to allow you to take advantage of the 162 miles of paved trails and more than 300 miles of world-class mountain bike trails. If biking isn't your thing, you can forgo the bikes and enjoy memberships to one of the local museums and other cultural institutions.
Crystal Bridges Museum Of American Art
In Bentonville, the Crystal Bridges Museum of American Art is recognized as one of the top museums in the United States. Founded in 2005 by the Walton Family Foundation, it is a modern wonder.
"In addition to its amazing rotating exhibitions and permanent collection, the museum recently debuted a new outdoor treat for its visitors. It's called the North Forest Lights, and it brings a new dimension of art, light, and sound to the museum's surrounding woods for the winter season," wrote fellow TravelAwaits writer Erika Ebsworth-Goold.
Curiosity Piqued?
So, what do you think? Does a new life beckon? If you're curious, here is how it works.
Visit Finding NWA. Here, you'll find a sign-up page, as well as helpful tools, such as a cost of living calculator. You'll also find video testimonials from current residents and other helpful links. There are some qualifications to meet before being accepted into the initiative, so make sure you review all the information required.