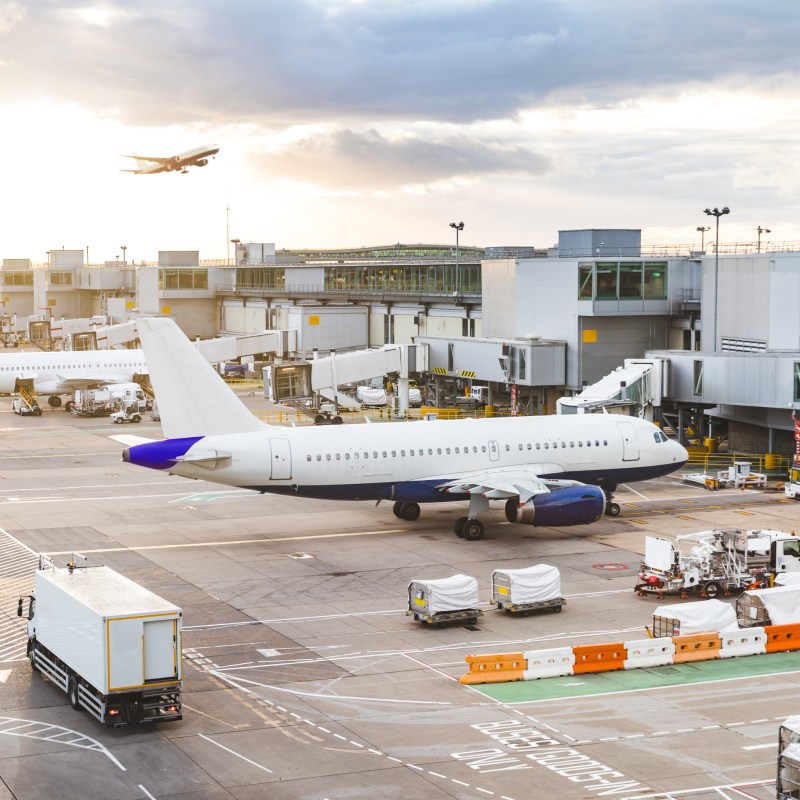 Many Americans will be flying for the upcoming Thanksgiving and Christmas holidays, and some will be doing so for the first time since the coronavirus pandemic has changed airports.
In an effort to help, this week the Transportation Security Administration (TSA) outlined steps that can get passengers through the airport screening process more efficiently.
First and foremost, the TSA wants passengers to know what to expect at the screening area, starting with masks, which are required of everyone in most airports across the country. TSA officers will be wearing masks and gloves, and they may have eye protection and face shields as well.
Agents are also positioned behind acrylic shielding and perform ID verification without any physical contact with passengers. The agent will ask you to temporarily pull down your mask to verify your identity at the checkpoint. Most airlines also require masks in flight, so bringing an extra one in your carry-on is recommended.
Passengers should also not be surprised to find lines much longer than their pre-pandemic lengths due to social distancing being enforced.
One other change related to the pandemic allows passengers to bring up to 12 ounces of hand sanitizer in their carry-ons. It's an exception to the 3.4-ounce limit on all other liquids.
And speaking of liquids, TSA officials know the holidays are a time when items for meals are being brought aboard flights. If you're traveling with food in your carry-on, there are restrictions. How do you know if something is allowed? Try following the TSA's simple rule: If you can spill it, spread it, spray it, pump it, or pour it, put it in a checked bag.
In other words, gravy and cranberry sauce go in your checked bag — if you dare — while cakes and pies can go in your carry-on. Any food you're packing in your carry-on should be placed in a clear plastic bag. During screening, it will have to be removed from your carry-on and placed in a bin.
As an aside, good luck with that pie in the overhead bin once you're on board your flight.
TSA officials also have other tips to help expedite the screening process, starting with enrolling in TSA PreCheck. For an $85 fee, you can get a 5-year membership that puts you in shorter lines and allows you to get through the process without removing your shoes, light jacket, or belt, and without taking electronics or liquids out of your carry-on.
The precheck application process takes a few weeks to complete, so it's too late for Thanksgiving travel, but not for the December holidays — or the next five years.
Finally, TSA recommends passengers download the myTSA app on their phones. It answers the most common airport security questions, indicates locations of checkpoints, and has an extensive database of items that can and cannot be taken through checkpoints. We also recommend reading up on how airports in the U.S. are preparing for the holidays.