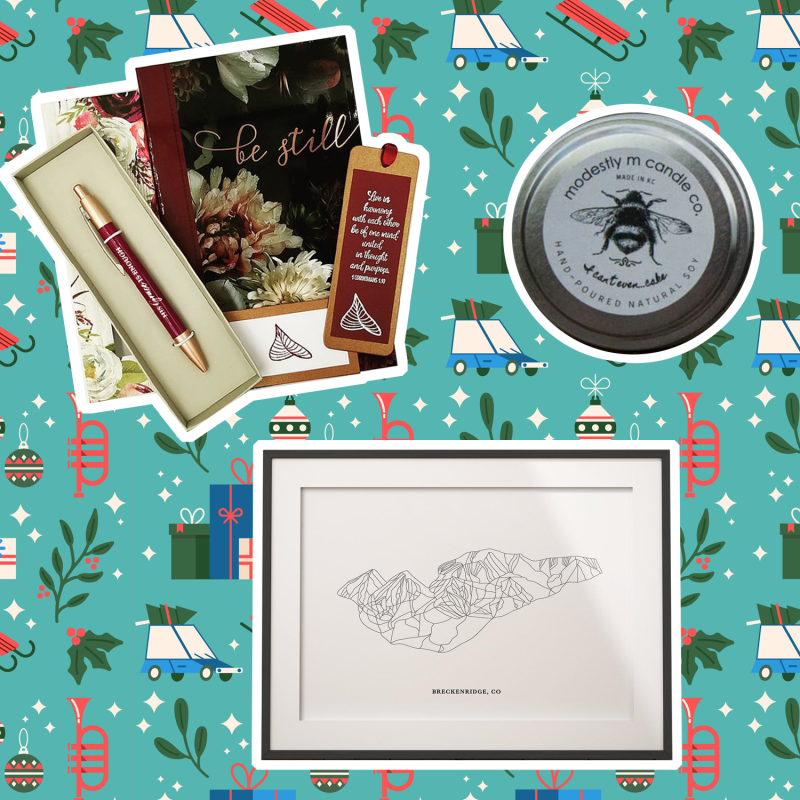 Shopping and gifting from small businesses is a great way to support a vibrant economy and to discover interesting and unique new products from communities you might not be able to visit. Check out some of our favorites!
Jude's Rum Cake
TravelAwaits expert Sage Scott describes Jude's Rum Cakes as "absolutely mouth-wateringly delicious cakes made with locally-sourced organic pecans and exclusive rum made in small batches right here in Kansas City. They come in four sizes and easily ship to friends and family across the country. We sent a box of the mini rum cakes to my mother-in-law for Christmas a few years ago, and she announced that she only wanted Jude's Rum Cakes for all gifts going forward — her birthday, Easter, Christmas, et cetera!"
Owners Craig and Theresa recommend ordering early this year, and luckily cakes can be frozen after receipt. The small size cake is a best seller, and if you are considering shipping several cakes to one location, make sure to call ahead to adjust shipping charges!
Queen Creek Olive Mill
Sage also recommends Queen Creek Olive Mill in Arizona, and especially their bacon olive oil, which is actually vegan. "We always use it to cook our eggs." Queen Creek is a family-owned company that grows and presses olives to make both olive oil and all-natural skincare products. Their products range from olive wood ornaments to tapenades, sauces, and more, making it easy to find something for everyone on your list.
Jasper Hill Farm
Jasper Hill Farm is a working dairy farm in the Northeast Kingdom of Vermont that's also home to an on-site creamery. Their cheeses age in an underground facility, maximizing the ripening process. Choose from one of their thoughtfully designed seasonal selections, mix and match your own basket, or even gift a cheese club subscription!
Crown Candy
Heavenly Hash is the signature candy at St. Louis's oldest soda fountain, Crown Candy. Opened in 1913, Crown Candy Kitchen makes all of their own chocolate candy, and their assorted gift boxes, holiday figurines, and specialty chocolates make the perfect stocking stuffer gift! Do note, they only ship Monday through Thursday, so make sure to get your order in early!
Modestly M Candle Co.
The modestly m candle tins made in Kansas City, Missouri, are another favorite recommended by Sage. "Nothing makes the darker days of winter glow a little brighter quite like a candle! All candles are hand-poured in small batches here in Kansas City, and the soy selections come in delightfully unique sents like Kansas bourbon, caramel tobacco clove, and lavender chai. And, of course, there's the Chiefs Kingdom!"
New Braunfels Smokehouse
Share the gift of delectable smoked meats, cheeses, and baked goods from Texas favorite New Braunfels Smokehouse. TravelAwaits expert Janie Pace suggests picking up best-sellers like the "smoked meats, Chocolate Croissant Pie, toffee, jerky, Texas Deli Buffet, Texas Red Hot Jalapeno Jelly, Hill Country Peach Spread, and more."
Rattlesnake Ranch Pecan Co.
Located on a 20,000-acre working ranch full of hay, cattle, and pecans is Rattlesnake Ranch Pecan Co. in Crockett, Texas. Janie suggests gifting their "delightful gift tins of pecans." Gift baskets are customizable and can include a variety of products from jellies to candles, brittle, pecan flavored coffee, and more!
Barron's Woodworking
Everything from Barron's Woodworking is handcrafted and built in Frederick, Maryland, with inspiration coming from the owners' time spent on the waters of the East Coast and in the wilderness of New England. We love this self-standing mason jar holder, perfect for holiday decor, bathroom supplies, spice jars, decorations, and more.
GLDN
GLDN was started by a single mom in western Washington as she was looking to create the perfect personalized gift. GLDN now offers handmade-to-order jewelry and allows you to craft one-of-a-kind pieces with metal and the design and inscription or illustration of your choice. We love this delicate Basquiat Bar Bracelet that can be personalized with dates, names, or even messages — perfect for that special someone on your list.
Theopolis Vineyards
A TravelAwaits Black-Owned Business Pick
Theopolis Vineyards is a small lot vineyard and hand-crafted winery located in the Yorkville Highlands of the Anderson Valley in California. Theopolis was founded in 2003 by Ms. Theodora Lee, who's known throughout the region as "Theo-patra, Queen of the Vineyards." We love this full-bodied and flavorful 2016 Petit Syrah, perfect for gifting or sharing with others over the holidays.
A Single Suggestion
A TravelAwaits Black-Owned Business Pick
Founded by Erika Burnett in Pennsylvania, A Single Suggestion sells one-of-a-kind cards, handcrafted stationery sets, and inspiring journals. We love the New Beginnings Gift Set — ideal for beginners the set includes a journal, pen, handmade bookmark, and tea light. Quite possibly the perfect gift for 2020, journaling encourages reflection and taking a moment to be at peace.
Custom Ski Trail Map Print
For skiers and snowboarders, trail maps have always been a very recognizable souvenir, but they don't exactly make for the most attractive or modern piece of art. Ariel Paradis of SkiTrails transforms those well-loved ski trails into modern geometric art prints that can be personalized to add special messages, dates, or names for an even more special touch. Use code TRAVELAWAITS at checkout and get 20% off your order!
Not finished shopping? Check out the rest of our holiday gift guides below:
The Best Travel Gifts Of 2020
Perfect Gifts For The Winter Explorer 2020