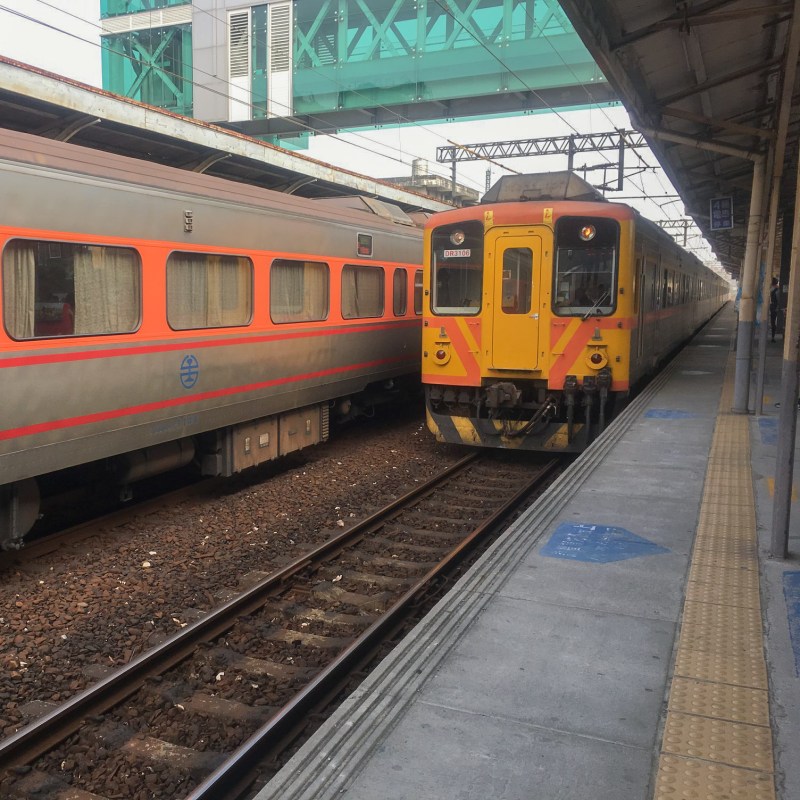 The news is in. Flying impacts the environment, so we should consider how necessary some of our flights are. This is so much easier for Europeans to do, since they have a high-speed train network and excellent road links between their close-knit countries.
The tyranny of distance in the United States and Australia (where I live) limits our travel options. If I wanted to travel from Melbourne to see my daughter in Utah, I'd be looking at a 17-hour flight or a very long swim. If someone in the U.S. wanted to visit a relative across the country — say in Los Angeles when they live in New York — they'd face a four-day train journey, a 40-hour road trip (plus a few hotel stays), or a 5-hour flight. Chances are they'd choose to fly.
But with wildfires licking at our doorsteps, hurricanes huffing and puffing at our homes, and thermometers rising, we are all considering ways to stem the rising tide. And deep down, many of us acknowledge that our travel plans do impact the environment.
According to the International Air Transport Association, flights contribute about 2 percent of the world's global carbon emissions. By 2050, aviation could account for up to a quarter of the global carbon budget.
I took hopping on planes for granted until a friend, Victoria Osborne, who blogs on sustainable travel at Our Relationship with Nature, announced her homecoming plans. She was living in Britain, and after four years away, decided to return to Australia without stepping on a tarmac.
What would have been a 20-hour flight to Melbourne became three months of planning; two months of overland and sea travel across the Channel and through the Netherlands, Germany, Poland, Russia, China, and Taiwan to New Zealand; three months of travel around New Zealand; five days on the water from Tauranga to Brisbane; and three weeks overland from Brisbane to Melbourne.
The train guru, The Man in Seat 61, was her guide. His advice: "Travel by train from London to Moscow, then by Trans-Siberian Railway to China & the Far East, then catch a passenger-carrying freighter (if you can find one!)." Her detour to New Zealand was a personal choice to attend a family reunion.
Deciding how to cross the oceans was no easy matter. Cruise ships were not an option after her research revealed that they were not environmentally friendly. In her blog, she quotes a Forbes article: "Standing on the deck of a cruise ship is similar to being in one of the world's most polluted cities." The cargo ships she chose fared better. Yes, they belch out emissions, but their main role is to transport goods, not passengers, so an extra person on board is like "a feather in a giant's cap." "The carbon was already spent before I got involved," Victoria reasoned.
Victoria, now back in Melbourne, said of her trip: "My experience of sustainable travel was not fast. It was not cheap. It was not convenient. But it was the trip of my lifetime!"
I know she is a frugal traveler, but the costs involved in such a long trip added up. Many of us don't have the time or money to embark on such an adventure. Nevertheless, her example got me thinking about how we can all do our bit to travel more sustainably. Here are some suggestions.
1. Embrace The Journey, Not Just The Destination
Sustainable travel tends to be slow. Train travel emits the lowest levels of greenhouse gases, so consider this option over flying. Plus, you'll get to enjoy a country's landscapes, meet the locals, and see the world coast by.
2. Spend More Time At Your Destination
The idea of racing around the planet crossing borders and briefly seeing country after country is losing favor. Consider housesitting, house swaps, and other alternative stays where you can stay longer and really become part of a community. Plus, spending time and money in an overseas town that's poorer than your own benefits that community.
3. Ditch Plane Travel For Short Distances
According to a researcher with the International Council on Clean Transportation, "planes expend a significant amount of fuel just reaching altitude and descending, so the shorter the distance you fly, the less efficient." So if you need to travel a short distance, consider other travel options. Trains, buses, and even shared car rides are better than plane travel. They may even save you time, because you won't have to trek out to the airport and undergo lengthy screening processes and wait times.
4. Travel Closer To Home
If 2020 has taught us anything, it's that the world's wonders are closer than we think. How important is it for an American to jet off to the Swiss Alps when they have never even hiked in Aspen, or to visit the wine region of Tuscany if they have never sipped wine in Napa? Consider ways of traveling closer to home, like road trips, rail journeys, camping, and RVing.
5. Book Nonstop Flights
According to a NASA report, the takeoff and landing cycle accounts for 25 percent of a flight's emissions, so multiple-leg trips are worse for the environment. Choose direct flights where possible and reconsider whether you need a layover. If you do, then make it an extended one in a place in which you wish to spend quality time. This is much better than an overnight stay in a hotel room before returning to the airport for the next leg.
6. Know Your Planes
More fuel-efficient aircraft produce fewer emissions. In 2018, the International Council on Clean Transportation listed the Airbus A350-900 and Boeing 787-9 as the most fuel-efficient aircraft. Does choosing these aircraft make a difference? Totally. The organization also reported that the carbon emissions per passenger decreased more than 50 percent since 1990, thanks to such fuel-efficient planes. The trouble is that there are so many more flights.
7. Know Your Airlines
In 2018, the International Council on Clean Transportation reported that Norwegian is the most fuel-efficient transatlantic carrier, and that British Airways is the least efficient. EasyJet is on course to have the lowest carbon emissions in 2020. This is another consideration you'll need to factor in when choosing a carrier.
8. Know Where To Find Greener Flights
While it can be difficult to keep up with aircraft carbon emissions statistics, a few flight-comparison sites are trying to make it easier. Skyscanner calculates carbon-efficient fares by aircraft type, seat capacity, and number of stops per flight. There's a green leaf next to the greenest choices. Make sure to look for flights with lower carbon emissions. The flight-comparison site FlyGRN will even pay your carbon offset for you.
9. Buy Carbon Offsets
When you buy carbon offsets, you support a project reducing emissions elsewhere in the world. This helps reduce the environmental impact of your flight. If you include carbon offsets when booking flights, the money does not go to the airlines or travel booking services. Instead, it goes to various offset options. To purchase carbon offsets, check out the nonprofit Cool Effect.
It only costs a few dollars to offset local flights, but most of us would prefer to know where that money goes. Is it enough to simply use the money to plant trees? Many organizations that work to reduce carbon pollution also seek to improve the lives of those in poorer communities around the world. Look into Gold Standard, which offers many choices. Some might align with your values and help you contribute to the country you are traveling to.
10. Travel Light
Flying with 50 pounds of luggage is bad for the environment, and it's also a pain to lug around when you land. I'm rethinking following travel influencers in flowing dresses, large hats, and high heels for this reason. It's better for the environment if you travel with a capsule wardrobe neatly rolled into your carry-on. It's easy to wash, and easy to dry, and you won't have to spend time wondering what to wear. Even if you can't travel this light, you could still consider not packing your suitcase to the max. A lighter bag reduces the impact of flying on the environment.
11. Travel Economy
If anyone asks you why you are traveling economy, give them an honest answer: Studies show that the carbon footprint of first-class passengers can be up to nine times larger than the carbon footprint of economy passengers.
According to The Guardian, budget airlines are also sometimes more eco-friendly than their more expensive counterparts, since "they pack more passengers on each flight and typically have younger, more fuel-efficient fleets than longer-established airlines."
12. Bring Your Own Water Bottle
Small changes to your travel habits can significantly reduce your carbon footprint. Bringing your own water bottle keeps plastic bottles and cups from going into landfills. Some airlines, such as Alaska Airlines, have a #FillBeforeYouFly program. And the San Francisco International Airport recently banned all retail outlets — even vending machines — from selling plastic water bottles.
13. Plan That Trip Of A Lifetime
If you really want to be an eco-friendly traveler, don't take planes at all. Get out the map and start plotting out an exciting journey over land and sea. You can do it! Victoria Osborne has shown us all that travel without flying is entirely possible.
Editor's Note: The information presented in the first paragraph of this article comes from a USA Today feature published in December of 2018.