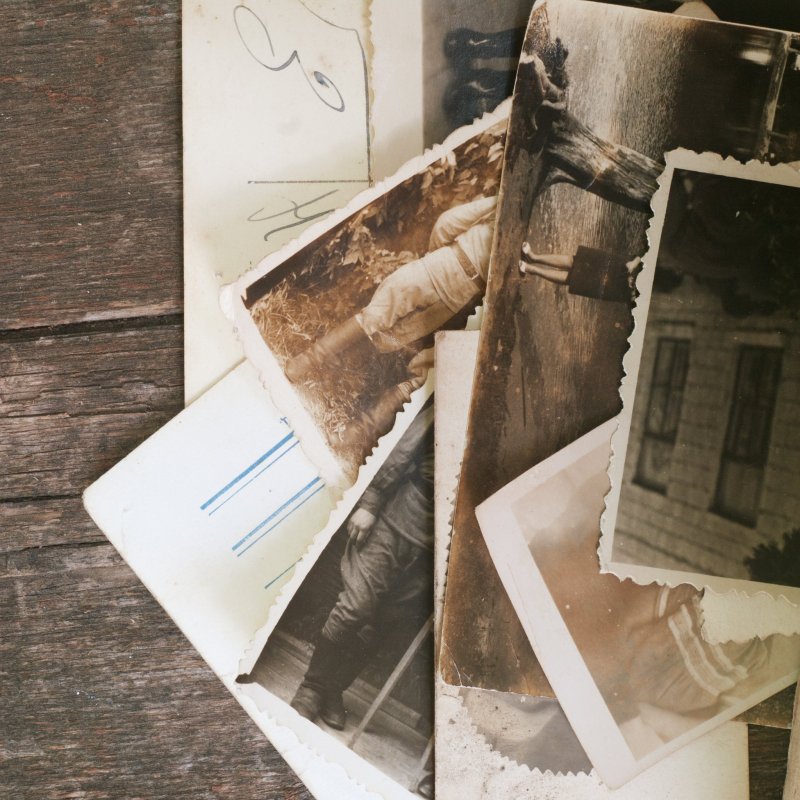 Researching family history is one of the most popular hobbies around, especially online.
I love mixing genealogy with travel. You can plan a rewarding heritage trip even if all you know is what country your ancestors came from.
When planning a family history trip, I compile lots of family tree information and many choices of locations. Then I decide which locations have the most potential. To narrow it down, I look at the particular things there are to do in each place. Some of these things have nothing to do with family history. If there are two equally relevant ancestral locations, I'll choose the one that has the most things for everyone to do.
Here are a few tips for planning a genealogy vacation.
1. You Aren't Planning A Genealogy Research Trip
Family history and heritage tours aren't the same as genealogy research trips.
A research trip will usually take you to places like the family history library or the county courthouse. Unless genealogy is the passion of every person in your group, I strongly recommend you do the research first, and then take the trip. Use the trip to fully experience special places in person.
If you don't enjoy doing research, you can pay someone to do it for you.
2. Get The Family History Right
Unfortunately, there's a lot of inaccurate information out there. Before you use your family tree to plan a trip, either verify the key facts yourself or hire someone knowledgeable to check them for you.
You don't want to spend time and money on a trip and then find out your ancestral homeland is actually somewhere else.
3. If In Doubt About A Person, Include Them In Your Family Tree
One question that often comes up when preparing a family tree is whether or not to include certain groups of people.
I include everyone whose life story interests me, or whose details might shed light on the lives of the key people in my family. I don't just include direct ancestors. I look at the brothers, sisters, aunts, uncles, and cousins who turn up in each generation. Their life stories make the picture more complete.
4. Adoptions And Blended Families Count
I've found that adoptees themselves often assume they should be excluded from the family tree. This horrifies me. I can only say, "Of course you belong. You're part of the family!"
Unless your research is archaically legal (e.g. tracing a will that leaves a fortune to "the heirs of my body") or driven by medical genetics, I would include everyone who has been part of the family. Family history is about understanding our shared stories from the past.
5. Look For Friends, Associates, And Neighbors
Your family history trip is a chance to experience a day in the lives of your ancestors. Then, as now, friends, associates, and neighbors all played a role. These could include the witnesses to weddings, the people whose children were baptized on the same day, and the local tradesmen and shopkeepers.
One way this shows up on the ground is in war memorials. The many names engraved there belong to your family member's friends, associates, and neighbors. If that's not an emotional ancestral site, I don't know what is.
When you read about a historic event in your family's town or city, such as a sporting win, an iconic theatrical performance, or a fire, remember that your ancestors were witnesses. They told their children about it. They were at the finish line and in that audience. They watched in horror as the flames rose higher. Those events happened at known places that you can still find.
6. You Can Still Plan Travel When All You Have Is A Country
Look at your family tree and start making a list of the associated places that might interest you. When I first started doing research, my list had two places on it: Canada and England. Was that enough?
Yes, I would say that can be enough. For some people, planning at the national level is as specific as they will ever get.
Even if all you know is the country, you can meaningfully explore your history and culture. Visit the sections in museums that cover the time periods your ancestors lived there. Discover prominent landmarks and heritage sites of national significance.
One example is the Tower of London. Construction started not long after 1066. Any of your ancestors who grew up in London after it was built would have known of it. The same can be said of Westminster Abbey, Saint Paul's Cathedral, and the River Thames itself.
Go ahead and claim major tourist attractions, landmarks, and sites of national importance as part of your own family history. These places were the backdrop of your ancestors' lives.
7. Enjoy Lots Of Food, Drink, Pageantry, And Culture
Did you know that UNESCO recognizes intangible cultural heritage? This includes everything from Thai massage and Irish harping to the picking of a certain grass in Bosnia and beer culture in Belgium.
Experiencing your homeland through food, drink, and music is a fun kind of cultural immersion. The people living there today are living the life you would have had if your ancestors hadn't left.
8. Retrace Your Ancestors' Emigration Journey
One way to walk in your ancestors' footsteps is to retrace their emigration journey.
Consider an island nation like Ireland. Until recently, the only way to leave was on a ship. You may be able to discover which port your ancestors sailed from and then visit it.
In the 19th century, the town of Cobh became a main port of Irish emigration. A quick online search reveals there's about a 50 percent chance that an Irish emigrant bound for the United States between 1850 and 1950 left from here. The Cobh Heritage Centre dramatically tells the story of Irish emigration. Even if you aren't 100 percent sure Cobh is the right port, you can still go there and learn about emigration while having a reasonable chance of being in the right place.
Try searching for emigration information for the time and place you're interested in. Maybe there will be ideas for your own itinerary.
9. Look For Points Of Entry And Transition
Upon arrival in a new country, immigrants are often funneled through official channels. For a family history trip in the new country, try visiting places of arrival and transition, like Ellis Island and Grand Central Station.
10. Look Into Migration Museums
Search for "migration museum," and you may be surprised how many there are. EPIC in Dublin tells the Irish emigration story. Pier 21 in Halifax, Nova Scotia, is an example of an immigration museum.
11. Make A List Of Potential Places To Visit
With luck, your genealogy research will produce a list of specific regions, towns, and even street addresses you might like to see. To narrow it down, think about what you want to get out of the family history portion of your trip.
To literally stand in your ancestors' footsteps, make a list of the places that qualify. Some things to put on that list, if you know them, could be:
the date range
house addresses
villages or suburbs of interest
churches (the sites of baptisms, marriages, and funerals)
cemeteries where your ancestors might be buried (Find A Grave is useful for this.)
schools
major workplaces like factories and mines
hospitals and asylums
anything else you think might be interesting
I use a selection of old maps to help me find these locations.
12. Decide If You Actually Want To Go To Those Places
I try to find places with an emotional connection that look safe, interesting, and open to visitors. When you're traveling with your family or friends, the place needs to be appealing to everyone. If you have been open to building big lists of people and locations, you'll have options. Maybe there's a way to visit a special church in the morning and take in a soccer game in the afternoon.
I use Google Street View extensively to check out possible sites. I read tourist guidebooks, websites, and blogs to narrow down the choices. Sometimes I follow Facebook groups from a town to see if it should be on my travel itinerary.
13. Recreate A Day In The Life
Our ancestors had busy, full lives. They didn't just sit in their houses, pop out to get married, and then stay in until they were carried out to the cemetery for burial. Imagine each one of them walking down the main street of the village on market day, taking their children to school, or making butter in the old dairy.
On special holidays, they may have gone to a community celebration at the local manor house or castle. If they lived near a river, they had to cross it. Walk across the bridge, or ride a boat down the river, and you are literally retracing part of their life journey.
These tips are meant to get you thinking about how to combine genealogy and travel. I hope you'll find a way to try it.