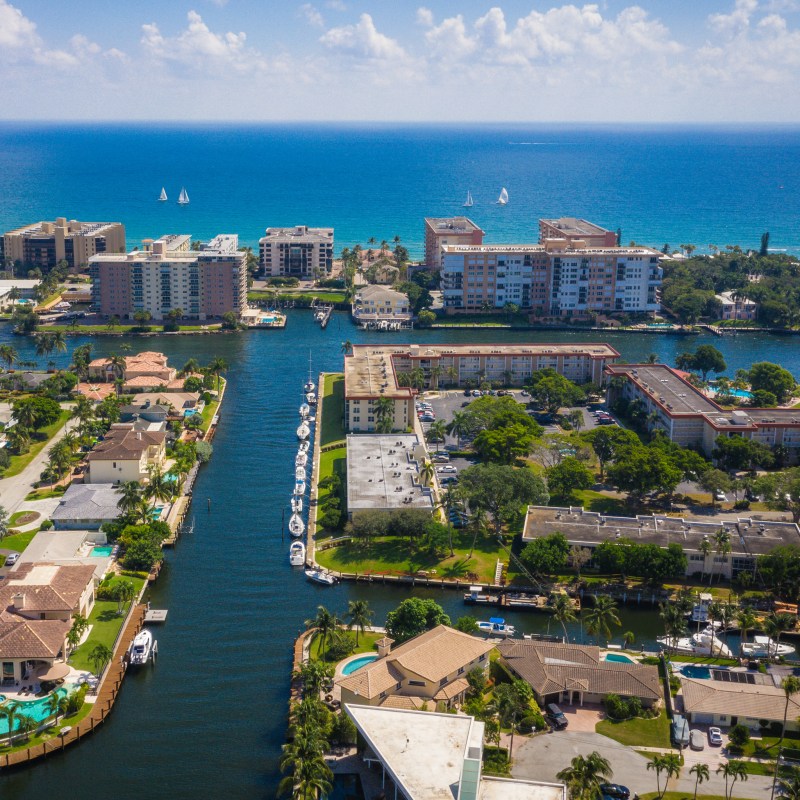 I've always been fascinated with discovering new places and new experiences. A while back I decided I wanted to travel even more. To be able to afford to travel more often, I decided to research where I could go for the most bang for my buck and still have really meaningful experiences. Here's my list of the best inexpensive and fun cities to visit.
1. Las Vegas
There's nothing like a visit to Sin City to recharge your batteries! Las Vegas is one of the best cities to visit if you're trying to stretch your budget.
Accommodations
There's a room for every budget in Vegas. Stay downtown at the Plaza for a swanky Old Vegas vibe and the best rates — as in under $55 per night!
There are also tons of hotels on the Strip where you can find a nice room reasonably priced. You won't get as good a deal as downtown accommodation pricing, but for many people, that's okay because they prefer the totally upscale vibe of The Strip. My go-to option on The Strip is the Paris Hotel and Casino. Owned by Caesar's, it's a beautiful hotel in a great location on The Strip — right across the street from the fountains of the Bellagio. You can score a great room at the Paris for around $175 a night on the weekends and less than $80 per night on some weeknights.
What To Do In Vegas
Downtown there's plenty of action outside at the covered Fremont Street Experience, where there are free street shows nightly. One thing that's super appealing about downtown is the casinos are all close together so you can go casino hopping with no trouble. On The Strip, it's fun to watch the free Bellagio fountain show and the fountains at Caesars Palace.
Splurge: Go see a show! I recommend The Beatles LOVE by Cirque Du Soleil. It's a great show with all the best Beatles music for around $100 a ticket.
For more Vegas inspiration, read up on
2. Rapid City, South Dakota
If you love the great outdoors and want to experience the natural beauty of the United States, look no further than the Rapid City/Black Hills area of South Dakota.
Accommodations
Accommodations are plentiful in Rapid City and also closer to the parks in the town of Keystone. You'll pay more in Keystone but you can still score rooms under $150 a night.
What To See And Do In The Rapid City/Black Hills Area
This area offers so much to see and do, much of it almost free or very inexpensive. My top recommendations include Badlands National Park, where you can check out the gorgeous rock formations (the entrance fee to the park is $25 per vehicle for a seven-day pass) and go to Custer State Park for awesome animal sightings (you might see bison and elk). The park fees here are only $20, and that includes an option to drive Needles Highway — which you totally should do. It's a super cool road with lots of exciting twists and turns and breathtaking views of the region.
Splurge: Take a helicopter tour over Mount Rushmore!
If you're headed for the Rapid City/Black Hills area, you should also consider
3. Branson, Missouri
If you've never been to Branson, you're missing out! Branson, known as the entertainment mecca of the Midwest, is located in the Ozark Mountains in southern Missouri.
Accommodations
There are many affordable choices in Branson on the 76 Strip near all the theaters.
What To Do In Branson
Branson is full of theaters — all of which put on live productions almost every night. You'll find everything from music to comedy to magic shows.
Located just outside Branson is Table Rock Lake, where you can spend the day. There are plenty of lakeside restaurants and bars where you can relax overlooking the water. And there are plenty of gorgeous country roads to explore during the day. Speaking of exploring, one of the best times to go to Branson is in the fall when the leaves are changing color. Fall in Branson is unbelievably beautiful; in fact, it rivals the Northeast for great leaf peeping. Christmastime in Branson is also magical.
Splurge: For a few hundred dollars, rent a boat and spend the day out on Table Rock Lake.
4. Deerfield Beach, Florida
This little beach community is the perfect place to spend a few days or more. Just north of Fort Lauderdale, Deerfield has one of my all-time favorite beaches. The boardwalk along the beach and the shaded, grassy areas make this area extremely inviting.
Accommodations
Downtown Deerfield has more budget accommodations available than some of it's pricier neighboring cities like Boca Raton and West Palm Beach. That being said, if you're going in February or March, you will need to reserve a place in advance. Those two months are the busiest of the season, thanks to the "snowbirds" from up North, and places fill up fast.
What To Do In Deerfield Beach
In Deerfield, it's all about the beach. My favorite thing to do in Deerfield is kick back and read a book on the beach. Downtown Deerfield has a plethora of cheap, casual cafes where you can grab lunch or dinner. Head to the Whale's Rib, a local spot where you can get tasty seafood salads for less than $13.
Splurge: Rent a convertible and drive down A1A!
5. New Orleans
New Orleans is quite possibly the perfect city. You'll find great restaurants, lots of live music, and history galore.
Accommodations
New Orleans lodging is at a premium. The closer you are to the French Quarter, the more expensive lodging will be. However, if you go to New Orleans, the French Quarter is where you want to be. You can walk to everything. So even though you'll be paying more for lodging, the great free or inexpensive things to do in the city will help balance out the overall cost of the trip.
What To See And Do In New Orleans
I'm a history buff, so one of the things I love most about New Orleans is all the interesting history the city has to offer. I suggest spending a day at the National WWII Museum for a fascinating look at the history of World War II. Tickets are under $30 a piece.
Also go to Jackson Square and visit St. Louis Cathedral. Founded in the 1700s, this beauty still stands at the end of Jackson Square today. To see exquisite French-inspired neighborhoods, take a free self-guided tour of the historic Garden District.
The food in New Orleans is not to be missed. And the simple nature of New Orleans food naturally caters to those on a lower budget. It's so easy to find cheap eats. My absolute favorites include the coffee and beignets Cafe Du Monde and the muffuletta at Central Grocery and you can't go to New Orleans without having a Hurricane at Pat O'Brien's.
Splurge: Dinner at Antoine's!
Planning your New Orleans getaway? Read up on 25 things to expect when visiting New Orleans for the first time and five unique hotel stays in New Orleans.
6. Kansas City, Missouri
Discover the land of barbecue and beyond. Kansas City has great shopping and of course great barbecue restaurants.
Accommodations
There are tons of affordable places to stay in the Kansas City area. I like to stay in the area by Legends Mall because it's close to a lot of restaurants and discount shopping.
What To Do In Kansas City
You'll enjoy great people watching downtown at the Country Club Plaza. Make sure you check out the City Market with all types of goods and food for sale. On the weekends, there's also a huge farmers market, and on Sundays, check out the vintage sale, where you can score all sorts of cool vintage finds at great prices.
For the best barbecue at the best prices, don't miss Joe's. Located in a converted gas station, this place is a real gem. Be prepared to wait in line because it's extremely popular! Guy Fieri raved about it when it was featured on Diners, Drive-Ins and Dives.
Want more KC food inspiration? Consider crossing the Kansas border and finding the best tacos in Kansas City, Kansas, with the help of our taco crawl-style guide.
7. Nashville, Tennessee
Get your groove on and have fun times in Music City!
Accommodations
Nashville has rooms for every budget. For the best place to stay at the best price, check out the West End/Vandy area. We stayed here when we visited Nashville, and it worked out great. It's only about 1.5 miles from The Strip, but you will save big money by staying outside of the popular downtown area. You can easily get a nice room in the West End for around $100 per night.
What To Do In Nashville
Do something really cool like go to a show and do a behind-the-scenes tour at Grand Ole Opry. For under $100, you can see a live show and get a behind-the-scenes look at this iconic venue.
I also suggest going to the Country Music Hall of Fame. Here, you'll walk in the footsteps of everybody who's anybody in the country music business. And you can do a self-guided tour for only $26.
For a great time after dark, head downtown to check out all the honky-tonks. They're all free, which is to say, no cover charges. We loved the Wildhorse Saloon. They have a huge dance floor and even offer free line dancing lessons.
Splurge: Take a tour to visit the Jack Daniel's Distillery in Lynchburg, Tennessee (about an hour and a half south of Nashville). Tickets are just over $110 per person.