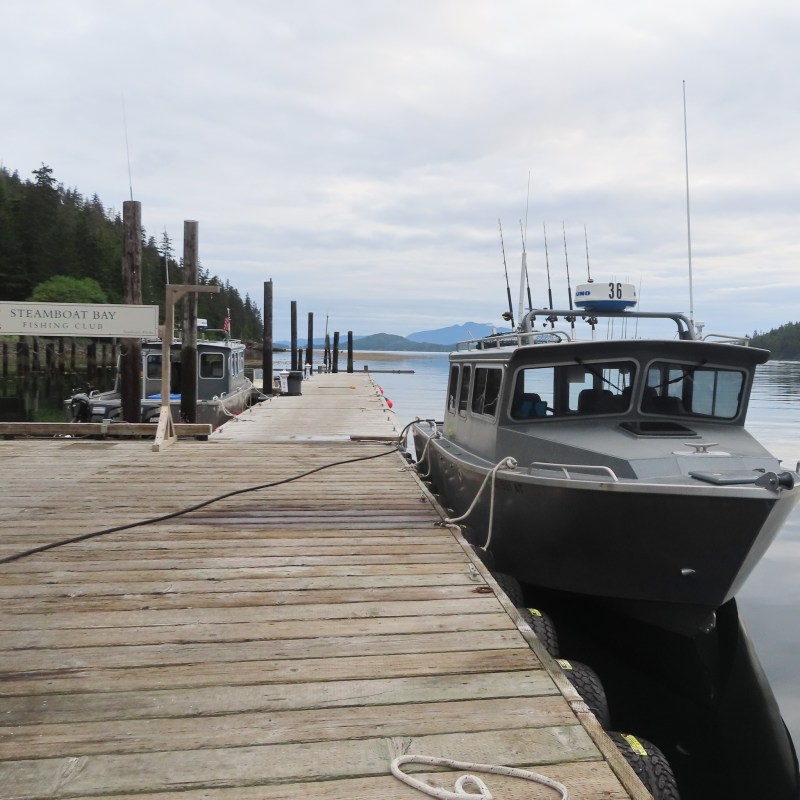 I didn't understand the allure of fishing until recently. Now I get it.
There's the thrill that overtakes you when the fish are biting as quickly as you can put your line into the water. The serenity of turning off the engines and floating for a bit to listen to the waves lapping against the boat. The adrenaline rush when more than one of us in the boat has a fish on the line at the same time. The physical ache at the end of a long day fishing. The men looking at our group of women from other boats as if wondering What are these strange creatures? (We were more enthusiastic than they were used to seeing.)
When I started writing for a fishing magazine a few years ago, it wasn't because I was interested in fishing. I had gotten an idea while visiting Lake Sidney Lanier in Gainesville, Georgia, when someone suggested I write a fisherman's widow-type story because the men participating in tournaments usually either left their partner at home or brought them and they were bored watching the tournament. So, I began writing about activities that wives or girlfriends could go do while their partners were fishing in a tournament. Girlfriend activities such as wine tasting and shopping.
Because I hadn't gone fishing myself since my children were young, I was surprised when I was invited on my first sport fishing trip to La Paz, Mexico, last year. Another female journalist and I spent two days fishing. It was a great experience, but honestly, the guide did so much for us that it didn't feel like I learned much.
With that little bit of experience under my belt, when I was invited to go sport fishing in remote Alaska this year, I didn't hesitate to say yes. I was especially excited to hear it would be a women's fishing expedition. The four of us, ranging in age from 20- to 50-something, would spend three 10-hour days fishing with a guide at Steamboat Bay Fishing Club on Noyes Island.
While the guests at Steamboat Bay are generally groups of men — ours was the first group of women (except when occasional wives or girlfriends came with their partners) that our guide, Wayne Wu, had taken on an expedition — the trend is changing.
Although it's still a man's sport with 69 percent of new fishing licenses sold to men each year, women are breaking into this male-dominated sport as 31 percent of the Americans who fish. According to the Recreational Boating and Fishing Foundation's annual report, more than two million women participated in the sport in 2016, an increase of approximately 142,000 from the year before. The numbers boomed to 17.1 million women fishing in 2018. By the 2019 Special Report on Fishing, the exponential increase reached an all-time high with 17.7 million women fishing in the U.S.
Numbers aside, here are eight reasons to book a women's sport fishing trip:
1. It's A Bonding Experience
The first day fishing, Wu gave us instructions on how to "mooch," a form of fishing where you drop the sinker to the bottom then immediately start reeling it back to the top, hoping a fish will chase the bait. Within minutes of putting my line into the water, I was reeling in my first catch. I squealed unexpectedly — which I think startled Wu. Apparently, the men don't get as excited while fishing.
At one point, Wu put '70s music on the satellite radio and us ladies were bobbing and dancing as we fished. There was a lot of joy on the boat: cheering for each other when one of us caught her first fish of the day, caught a large fish or a king salmon, or any other accomplishment. It all felt celebratory.
When Wu, speaking to someone over the radio about where the fish were biting said, "Alright guys, tell me something good," the four of us, seemingly on cue, started singing an impromptu version of the song with the same title. Tell me something good!
The bonding was an unexpected benefit of this women's trip; the memory is still with me of the joy, talking and sharing stories, and rubbing each other's sore muscles. It's an opportunity many women don't get, and having it in a traditionally male environment somehow made it even more special.
2. Women Are Lucky When It Comes To Fishing
The same nonchalance that led us to sing while fishing might be part of the reason why women are naturally good anglers. Because it's fun and seen as recreation, perhaps, versus sport (but I'll admit we did get a little competitive with the men fishing — eventually), it's a lighter environment that led us to feel "in the zone."
Our guide, Wu, told us that women tend to do better than men.
"I don't know what it is about the ladies, but even the female employees here out-fish the guys. I don't know if they have a vibe or something," said Wu. "The women come with the husbands, but the ladies would get together one day and say, 'Hey, you guys go fish by yourself,' and the ladies would fish by themselves. They have a blast and they usually do better than the men."
One interesting theory on why women might have more luck as anglers is the theory of pheromones. Salmon, supposedly, are particularly drawn to the pheromones that women secrete.
Whatever the reason, there were days where I told Wu, "It's like catching fish in a barrel." As soon as we would drop our lines, we had something on the hook. And he would reply, "You are so lucky."
3. The Guide Does All The Dirty Work
If the thought of baiting a hook or taking the fish off after gives you the shivers, no worries. I'm guessing it's for safety reasons, but we weren't allowed to handle the hooks. Which meant all we had to do was drop the bait and reel in the fish.
4. You Can Disconnect From The Real World
Cellular service was non-existent on the boat, and it allowed for days to fish, sit and watch the shoreline as the boat skimmed the water to the next fishing spot, and just enjoy each other's company. I was grateful for the opportunity to stay away from news, work, and other stressors and just decompress on the water.
5. For The Scenery
When not fishing, we spent some time watching bald eagles perched on a tree on Pineapple Island and swarms of baby eagles fishing. Our guide was accommodating, and so when we wanted to watch for whales, he set us up in the best vantage point. One morning, Wu turned off the engine and let the boat drift so we could sit and just listen. It's easy to get so caught up in fishing that you miss the scenery and immenseness of a remote location. Taking time to acknowledge and enjoy it made for an even more memorable trip.
6. The Fun Of The Fishing Story
One of my favorite parts of the entire trip was the gathering time before dinner when we each told our stories from the day. The analogy is true, and sometimes the most dramatic stories were about the one that got away.
While fishing over an underwater volcano, Heide, one of the women in our group, caught a mammoth halibut. After struggling with it for many minutes, she was finally able to bring it to the surface. It was so large, it turned out we didn't have a commercial license to catch a fish that size. Only a few inches over our limit, she reluctantly had to release the fish our guide estimated was between 50 and 70 pounds! She was proud of her accomplishment, and it led to a great story to tell around the fire that night.
Good stories don't always involve the fish getting away (or being released). Greg, who was on a Steamboat Bay fishing expedition with his father, brother, and nephew, told us about catching a "hitchhiker." When bringing his line up with a black bass, an enormous lingcod swallowed the rockfish and he brought up both fish at once. Catching two fish at once made for an exciting story before dinner, and we were formally awed — or at least I was.
7. It's A Physical Experience
Although it's not extremely hard, when the fish are biting and you're reeling in 20-or-so pound fish, your arms get tired. Your hands get weak from clamping down on the rod as the fish fight back against the line. Sometimes, like when Heide caught the enormous halibut, your pelvic bone gets bruised from placing the end of the rod against it for traction. But these are minor ailments considering the thrill of the catch. And at the end of the day, the physical ache was a welcome reminder of the vitality we felt during the day.
8. Bringing Your Catch Home
At the end of each day, the crew at Steamboat Bay filets, packages, and freezes your catch. Some groups divvy the meat up based on who caught what, but our group decided beforehand to split it all equally. Each of us took home 40 pounds of king salmon, coho salmon, halibut, lingcod, and black bass. Each time I pull a piece out of the freezer to cook for dinner, I am reminded of the joy I felt while fishing in Alaska.
Pro Tip: Bring your own outerwear if possible. Although the fishing lodge provided us with fishing pants, jacket, and boots, the sizes were more accommodating for men. As most of us were petite, we had to roll the pants up numerous times and they were still too long. So bring your own for a comfortable fit.
For more on my time in Ketchikan and at Steamboat Bay, read up on my Alaskan adventure: my first trip since coronavirus.