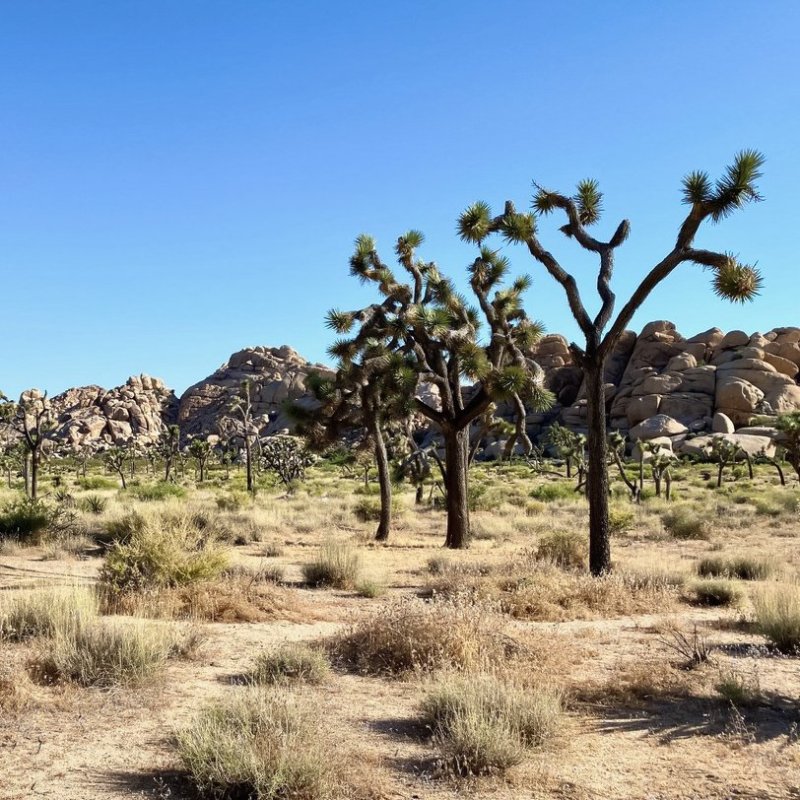 I was born with a serious case of wanderlust. For the past several years, I've been fortunate to travel seven to eight times a year. In 2019, I visited seven countries and four states. So needless to say, the stay-at-home orders of the past few months have meant a significant change of pace for me.
One night, I was enjoying happy hour with a few close friends on my patio, and someone pointed out that Palm Springs was opening their hotels the next day. We immediately booked a two-night stay, went home to pack, and hit the road the next morning.
Normally, I take weeks or even months to plan each trip. Spontaneity isn't my strong suit. But after too many months at home, I was eager to travel and decided to skip the planning.
A Weekend In Palm Springs
I've been to Palm Springs dozens of times, which is why I was comfortable booking this trip so quickly. Travel to an unfamiliar place would not be my choice during these unusual times. I was also comfortable visiting a city just 2 hours away from home. If anything went wrong, or we were uncomfortable in any way, it would be a short drive back.
Our hotel selection was limited. While the city of Palm Springs had given permission for hotels to open, many establishments weren't ready. So we opted for The Saguaro, one of the few hotels available. Fortunately, my daughter, who was traveling with us, had been there before and could vouch for it.
We were not the only eager travelers that weekend. In a conversation with the general manager, I learned that they had expected to be at 20 percent occupancy and instead were at 50 percent. This did make for a crowded pool area, which made us uncomfortable. My advice would be to arrive at the pool early and leave early. As people drank, they seemed to forget about social distancing.
Most hotels have had to make changes to their housekeeping services. At The Saguaro, housekeeping had to be requested in advance and at a specific time. Guests were asked to be away from the room during that time so that there would be no contact with staff. We opted to skip housekeeping for this trip.
California requires masks indoors at all times, and outdoors when social distancing cannot be observed. Establishments throughout Palm Springs, including The Saguaro, did a nice job of enforcing this, which added to my comfort level. We ate at restaurants several times during the weekend and admired all the efforts to keep both staff and customers safe. Masks, distanced tables, hand sanitizer, and virtual menus were used everywhere.
Two Days In Joshua Tree National Park
Once I'd started traveling again, I was eager to keep going. In fact, there were just two weeks between my trip to Palm Springs and my next getaway. However, I plan to stay in the state of California for the near future and only travel by car.
My next trip was to Joshua Tree National Park with my brother and sister. I visited this park for the first time last November, fell in love with it, and wanted to return with my siblings. All three of us felt comfortable traveling to the national park, since it provides plenty of wide-open space to explore.
We drove out to Joshua Tree on a Friday morning; it was a 2.5-hour drive. At lunchtime, we headed to a local restaurant called the Joshua Tree Saloon. At first we were impressed by the distancing of guests — at least one empty table was placed between each party. However, as the restaurant became busier, every table in the place was utilized. In the evening, we had dinner at Edchada's, a Mexican eatery, and they did an excellent job of keeping all tables spaced the entire time.
We spent one night at the Fairfield Inn & Suites Twentynine Palms, a Marriott property, and were impressed by the safety measures in place, including the use of masks indoors, plenty of hand sanitizer, and a plexiglass partition at the front desk. What was disappointing was the included breakfast. Hot buffets are no longer advised, so just a few cold foods were available in the morning, including boxes of cereal, whole fruit, and individually wrapped pastries. While I understood the need to do this, nothing was appealing to us, so we went to the Starbucks drive-thru instead.
Joshua Tree National Park had minimal crowds, possibly due to the heat. At times it felt as if we had the place to ourselves — something that's pretty unusual in a national park. The park staff did a nice job creating systems for social distancing. At the shorter paths or nature trails, directional signage had been put in place to designate starting and ending points, which meant that people rarely had to pass one another. Even the visitor centers had one-way paths through the exhibits.
Within the park there were no services, which prevented larger gatherings of people. The only exception was at popular photo stops like Skull Rock. Sometimes, in their desire to get the perfect Instagram shot, people failed to exercise common sense. I would advise future visitors to skip these places and seek out lesser-known spots. After all, Joshua Tree is a beautiful park full of hundreds of scenic places.
Traveling During The New Normal
I enjoyed both of these trips very much, and I am already planning a road trip to Mammoth Lakes in a few weeks. I'll likely continue to travel in California for the rest of the year, but I have no plans to get on a plane for quite a while.
When I travel, I do many of the same things I do at home to stay healthy. I wear a mask anytime I'm in public and indoors. I even wear one outside if there are crowds. I keep hand sanitizer, sanitizing wipes, and plastic gloves in my car at all times, and I use all three frequently. Any time I return to my hotel room, I wash my hands.
I've always said that I don't explore my home state often enough. And while I really do miss traveling farther afield, I will make the most of exploring California for now.