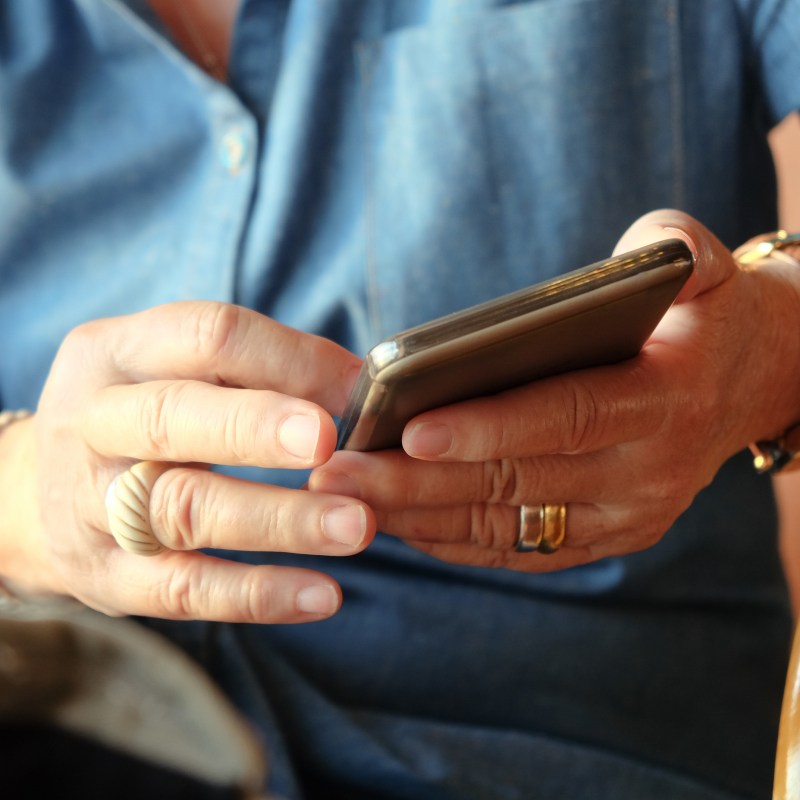 Your vacation goal is to have a great time, relax, and enjoy your downtime. But occasionally, things don't go that way.
All kinds of interesting things can happen during travel, and some can be emergencies. Everything from hurricanes, flooding, and other unexpected weather to loss of luggage, illness, or an accident of some sort can ruin your plans and create an emergency.
Your smartphone can help you be prepared in advance to minimize the effects of all types of emergencies. Check out the following tips to be prepared.
1. Have Photos Of Important Documents
You never know when your passport, driver's license, or other essential documents might go missing. They can be lost or stolen. Take a photo of these documents before leaving home and keep them in a folder on your phone. I also file copies of all vital trip documents in my Dropbox folder. That way, if my phone is missing, I can retrieve the information from any computer. You could also use Google Drive or Evernote for storage.
2. Take Photos Of Credit Cards
Take pictures of the front and back of every credit card you are taking on the trip. You can cancel it immediately if the cards are lost or stolen. I file these in a folder on my phone on Dropbox. Many cards now permit you to freeze your account instead of canceling to give you time to find the card. No one else can use it while frozen, and if you find the card, you can unfreeze it and carry on with your vacation.
3. Program Your Phone
Make sure you have important phone numbers stored in your contacts before leaving home. Think doctors, dentists, pharmacists, emergency contacts, et cetera. I also put these numbers in a note and store it in my phone.
4. Keep Digital Copies Of Reservations
Digital copies of your hotel reservations and airfare or other transportation arrangements should be stored on your phone. You often need them as proof of reservation or purchase. Keeping them on the phone is so much easier than shuffling paper. I list the numbers in order of when I think I will need the info. Flights, then hotel info, then tours, and finally return flights.
5. Record Membership Numbers
If you are a member of a travel assistance group such as AAA, record your membership number and contact numbers in your phone. Add these items in your notes app or take pictures of your cards. If you have engine problems, get a flat tire, have a dead battery, lock your keys in your car, or need to be towed, this information will be helpful.
When I left the lights on in my car in a parking garage, I had to call AAA to come and jump my battery. When I contacted them, they immediately asked for my number, and they would not connect me to the local support person without it. So it is crucial to have that info handy.
6. Take Suitcase Photos
When you have finished packing your suitcase, take a photo of the inside. Then close the bag and take another picture. If there are any identifying items on it, be sure to capture them in the photo. When luggage is lost, you will be asked how it can be identified, its color, and distinct items that will be easily recognized when it is opened.
Do this before leaving for your trip and take another inside shot after packing for the journey home. I have lost my luggage more often on the return trip.
7. Take License Plate Photos
Take a photo of the license plate on your car. A picture of the make/model might also come in handy as you check into hotels. Do this whether you are road tripping in your own vehicle or driving a rental. This is also helpful if, for some reason, your vehicle is towed and you need to locate it.
8. Take Medication Photos
If you take prescription drugs, take a photo of the bottle, including the prescription number. If you need an emergency refill for some reason, the pharmacist can contact your home pharmacy in an emergency to refill.
9. Be Ready To Entertain Yourself
This is sort of a no brainer, but if you are stranded somewhere, whether it be an airport or are snowed in a hotel, you may need to find something to do. You can entertain yourself for quite a while if you have downloaded some podcasts, books, movies, and games to your phone.
If you are traveling with grandchildren, this is a lifesaver! (I know you don't want to promote too much screen time, but during a travel emergency, you do what you have to do.)
10. Remember Your Room Number
Have you ever forgotten your room number? I have!
We checked in, and my husband said he was going to take a shower. I wanted to go check out the pool and exercise room. This was the third hotel we had stayed at in a week. I grabbed my key and headed out. Twenty minutes later, when it was time to return to my room, I couldn't remember what our room number was.
I knew the general direction/hallway, but had no clue about the actual room number. So there I was, walking down the hall trying my key in every door.
Since then, I have learned to take a photo of our room number the minute we get to the room. This helps if you, like me, forget the room number. It also helps if you have an emergency evacuation. It is incredible how many people forget their room number.
11. Remember What Your Travel Partner Is Wearing
Sounds silly, doesn't it? But if you are going anywhere with a large crowd, it is possible to be separated. Or you might even choose to do different things and meet up at a specific place.
Hunting for another person is much easier if you know what color and clothes they are wearing. I recommend taking a picture each day before heading out. Then you will know the colors and details of their outfit. Also, should an actual emergency happen, and they are missing, you have the information to give the police.
12. Keep Parking Lot Information
If you are using a parking garage or other large parking area, snap a photo of a landmark or sign near your parking space. It will help you remember where to find your car when you return later or after a long trip.
13. Download Brand Apps
Many hotels, cruise lines, and airlines have specific apps. If you download them on your phone, they may allow you to complete some of the check-in processes in advance, lock and unlock your room door, and even contact staff in the case of delayed arrival due to an emergency.
14. Enroll In Online Banking Apps
I like to keep an eye on my bank account while traveling. If I see an unknown charge, I can contact the bank through the app immediately. I can also freeze the account just like you can with credit cards.
15. Keep Health Records
If traveling overseas, you may need to have health records. They can be scanned, or take a photo of them and keep them on your phone.
With all the new regulations, you may not be sure what vaccine is needed where, but keeping the information on your phone will make it readily available when needed.
Two excellent apps for this are My Health Records and My Medical. Both are free.
16. Record Unknown Words
If you are traveling to another country, keep a note listing words you may need to communicate in a different language on your phone. Words such as emergency, hospital, doctor, help, sick, et cetera belong on your list.
If you have the word and translation saved on your phone, in an emergency, you can look it up, speak, or show others a word to facilitate communication, even if you don't have access to Wi-Fi or a cell network.
There are also apps available to do this on your phone. iTranslate is a popular one that many recommend. I have used Google Translate with success. Another one is Translate Now. All three of them are free, but note that they may not work if you do not have cell service or a Wi-Fi connection.
Use your smartphone to capture and share great memories during your vacation. But prepare your phone in advance for the unexpected and feel confident you will have the information needed, no matter what type of emergency or uncertainty you encounter. Want more tips? Read up on great alternative uses for the travel apps you are probably already using, too.